When we arrived to our AirBnb in the French Concession, we found the fridge already stocked with food and a mini-keg of beer. Our warehouse-mates from San Francisco, Brendan and Amanda, had checked in a few hours earlier, and were soaking up the view while gearing up for a fun week in the most populous city in the world. (Photo courtesy Brendan.)



Bremanada were a few months into their own 6-month trip, which we would try to take credit for inspiring, except that Brendan's own travels back in 2008 were actually one of our inspirations for taking time off for an extended trip.
Brendan, who knew his way around Shanghai from a research project he did in the city as part of his transportation planning degree, brought us to a few of his favorite places, starting with the Bund, a waterfront area that's a microcosm of Shanghai's history. Shanghai was a small fishing village until the mid-19th century, when it was named a treaty port by the British after the First Opium War. In the subsequent decades, much of the city was carved up into independent "concessions" build up and administered by the British, French, and Americans. This growth of the city as an international port is recorded along the Bund by dozens of historical banks and trading houses built by foreign nations in the late 1800s and early 1900s.
Across the Huangpu River, the Pudong skyline includes the Shanghai tower (the second-tallest building in the world, on the right) as well as two other "supertall" buildings (yes, that's a technical term).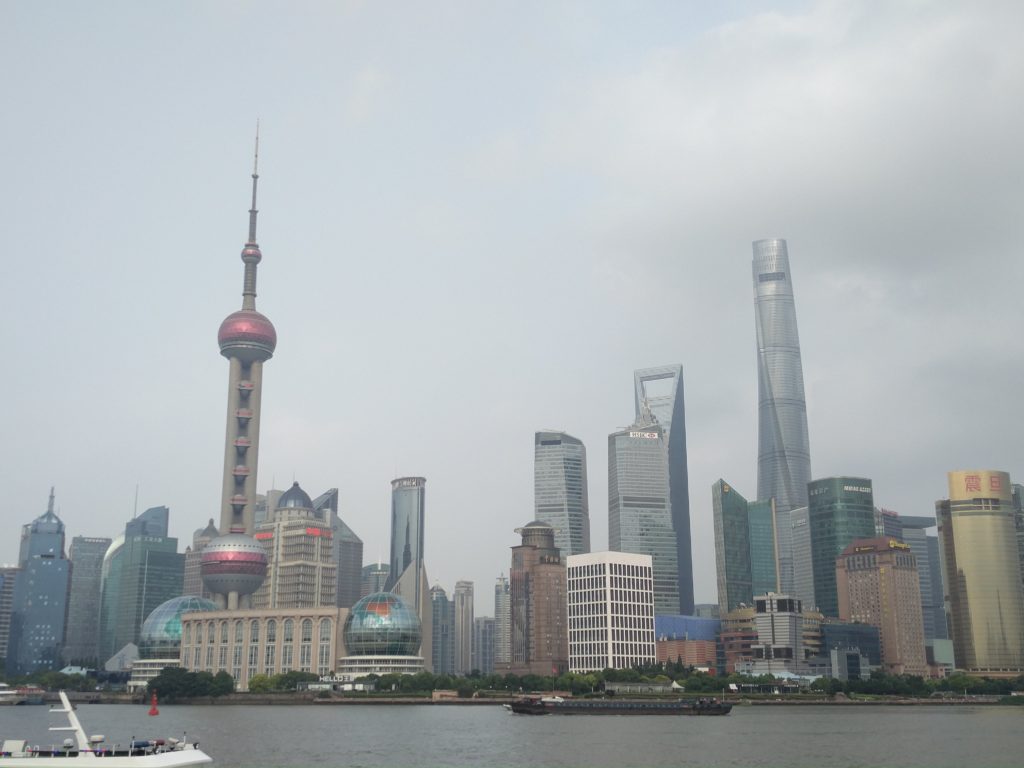 To get over to Pudong, you could take the subway or catch a taxi across one of the nearby bridges. However, Brendan had a more exciting option in store for us: the Shanghai Sightseeing Tunnel!

Just imagine how exciting it is in real-time (32 times slower than this video)…
Safely across, we used Brendan's sixth happy-hour-sense to grab some reasonably affordable cocktails and grub at a Morton's Steakhouse, with a fantastic view of the Oriental Pearl Tower as its nightly light show got started.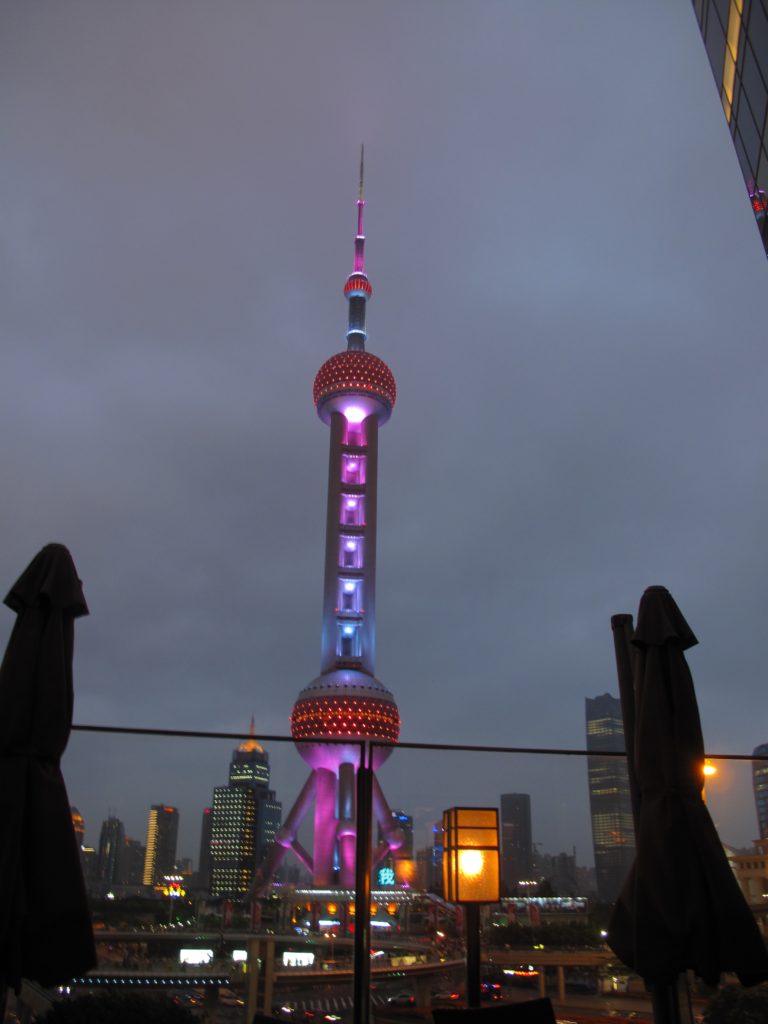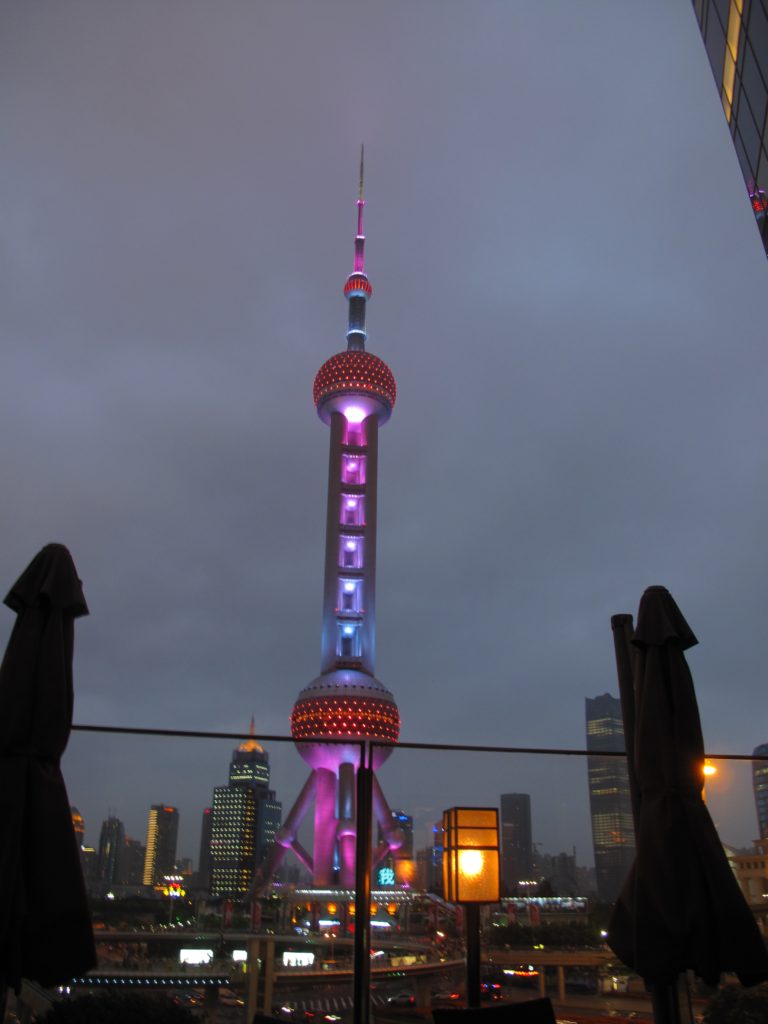 Brendan also brought us to the Shanghai Urban Planning Exhibition Center in People's Square. The museum was full of details about the growth of Shanghai and its transportation networks, and features a huge scale model of Shanghai, including every single existing and approved building.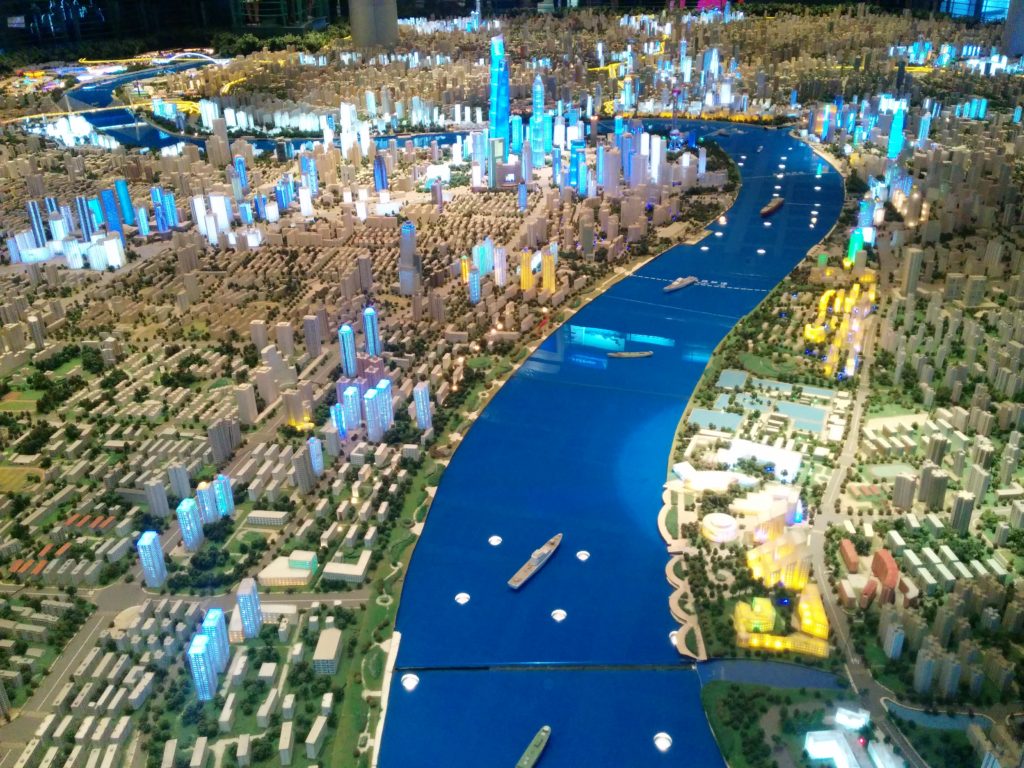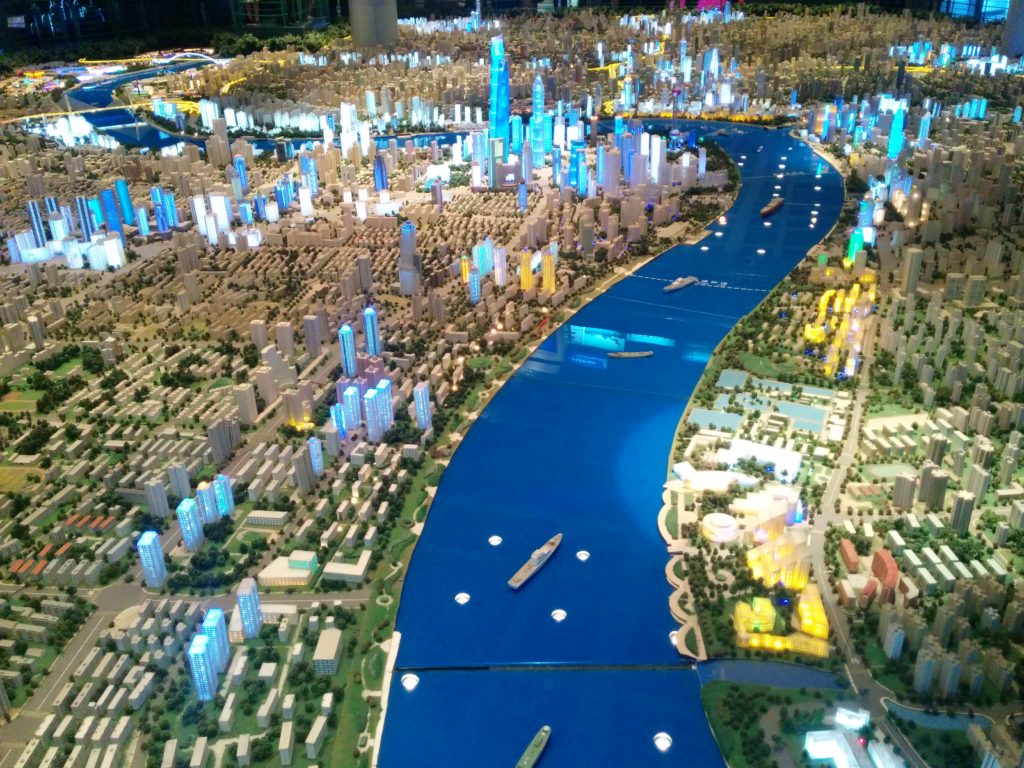 As we wandered around the next week or so, we saw temples right next to skyscrapers,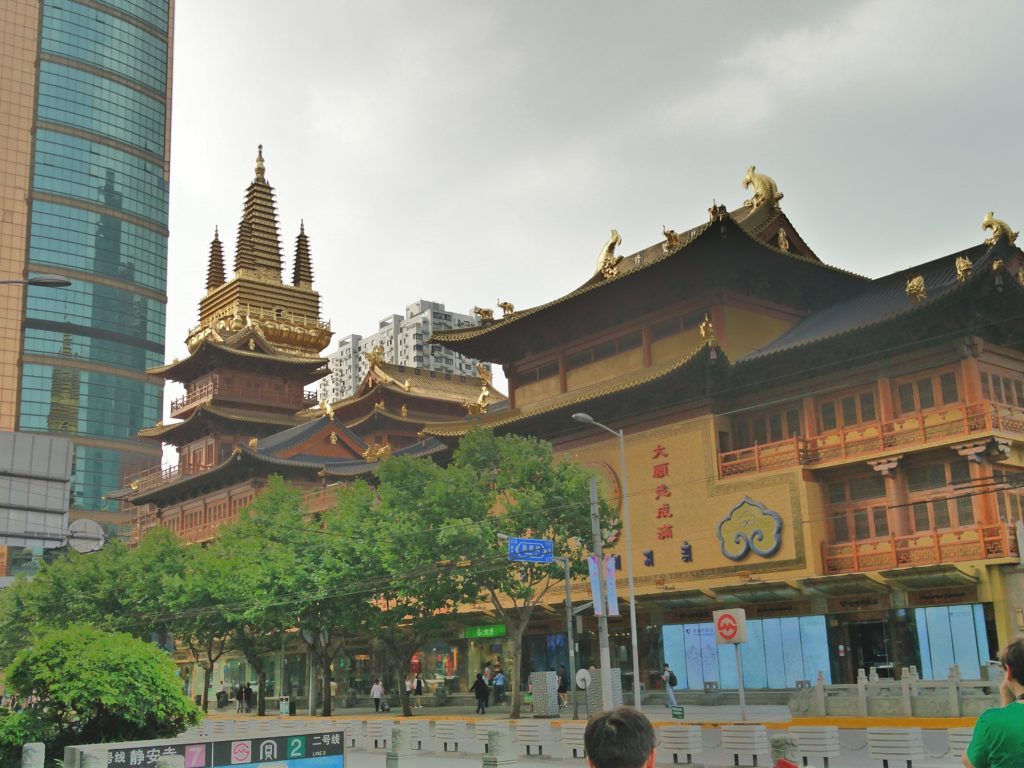 obligatory Mao statues everywhere,

visited a fascinating museum of propaganda hidden in the basement of a nearby apartment building,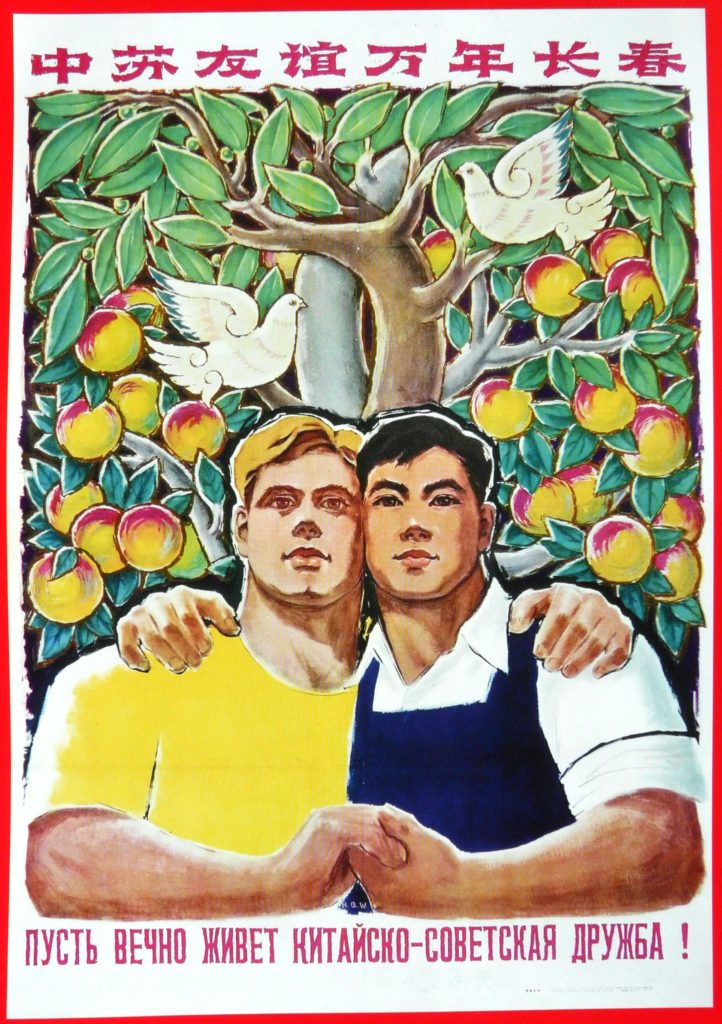 and browsed a wide variety of strange meat products.

Jason's sister Becca, who had spent several weeks in China before meeting us in Cambodia, had highly recommended that we visit the ERA Circus.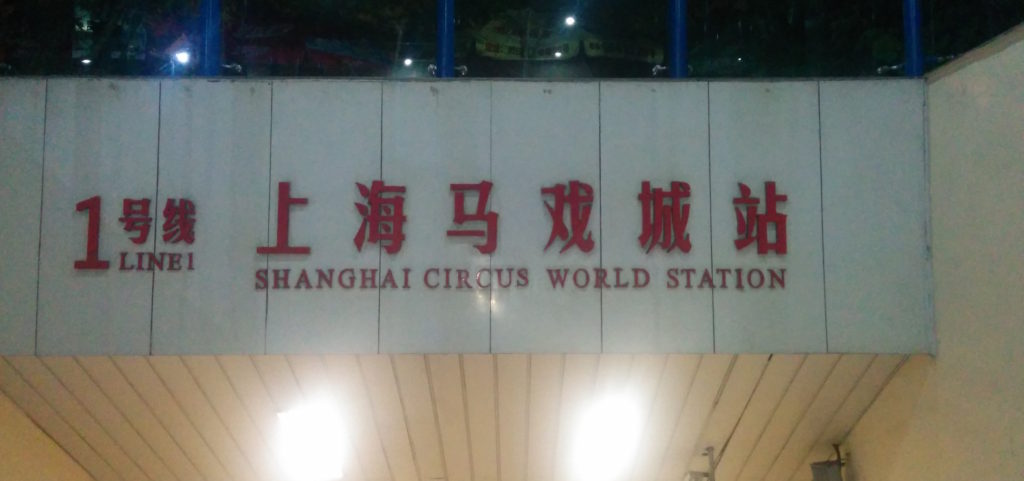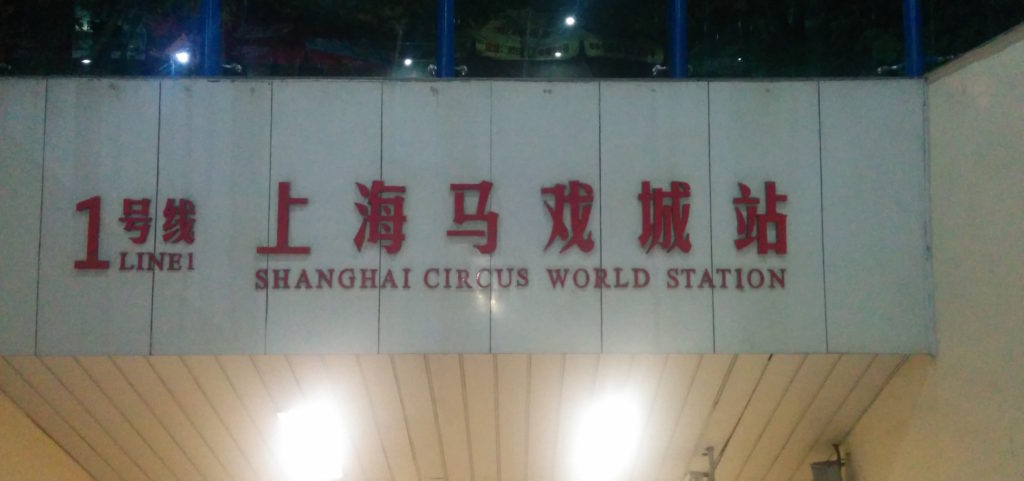 We were not disappointed, from the opening act with women jumping between a fleet of fast-moving bicycles to the finale with 8 motorcycles in a small spherical cage. It was a very interesting contrast to the low-budget Cambodian circus we had just visited with Becca (although each was amazing in its own way).
After the circus, it was time for our main event.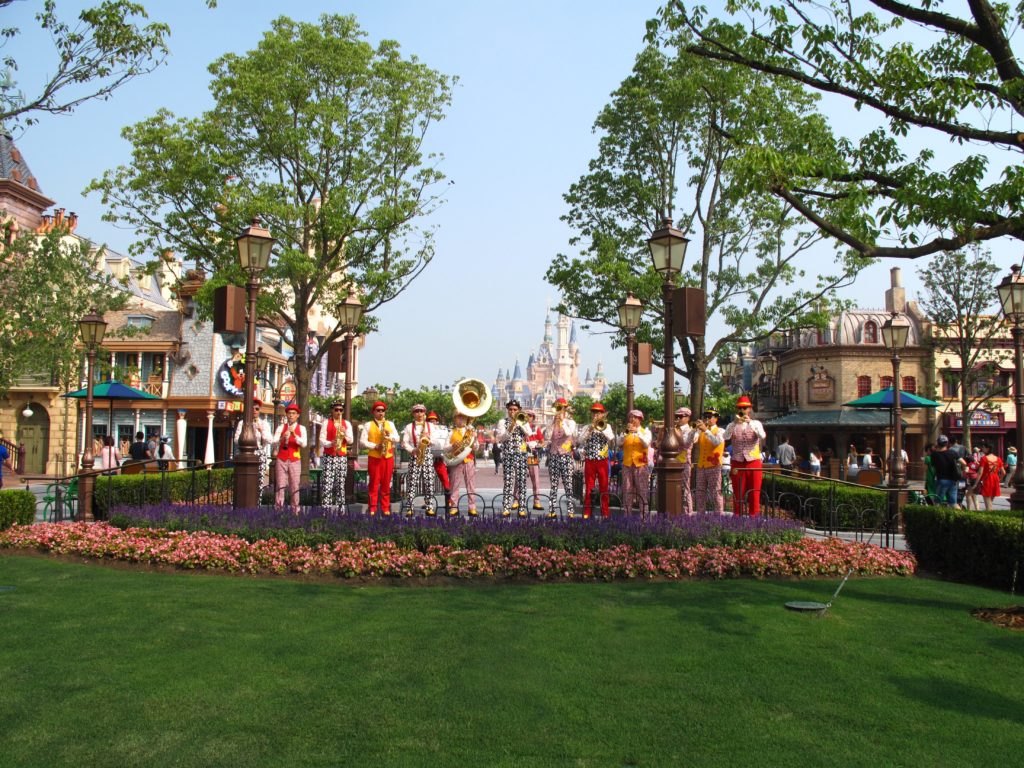 Brendan, who has visited almost every Disney park on the planet, had tricked us into joining in a visit to Shanghai Disney, by luring us in with the promise of a Minnesota-themed restaurant, complete with boats shipped from the Land of 10,000 Lakes. (OK, it wasn't quite a trick, but not an activity we would have attempted on our own volition.)
The park had just opened the previous day, so we were up before dawn to arrive early and try to beat the crowds, which we'd heard could be rather unruly.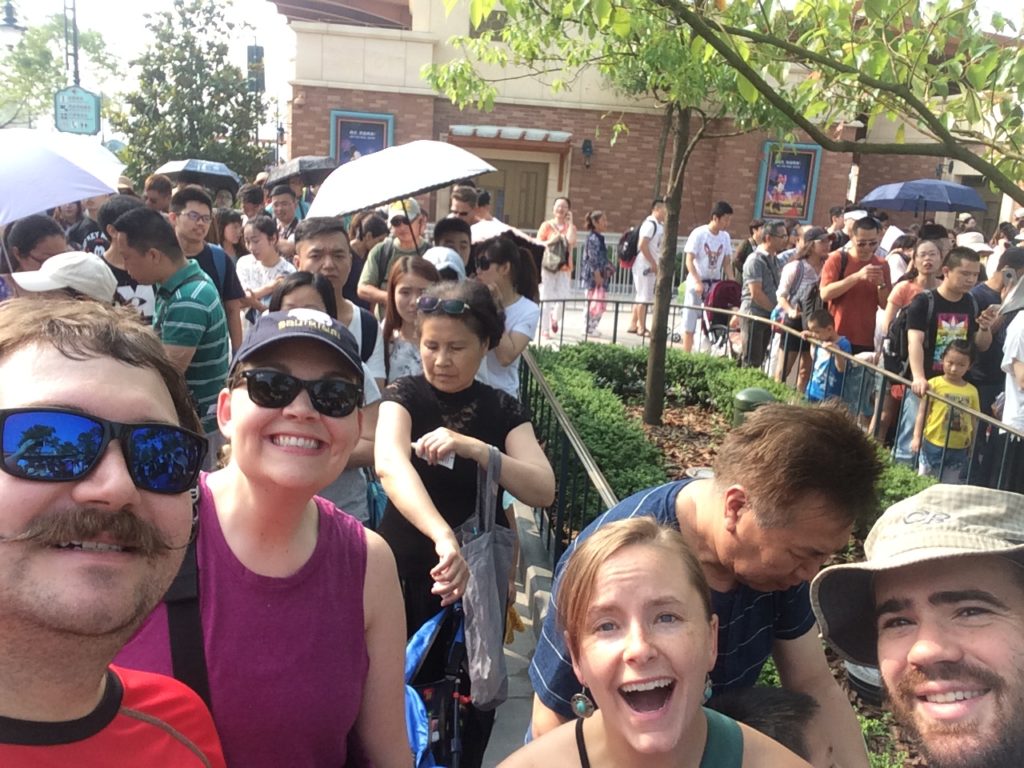 We started the day by breezing onto the new Pirates of the Caribbean ride, which integrated lots of projections timed with the boat movement, complementing some more traditional animatronics. It was one of our favorite rides. (Photo courtesy Bremanda.)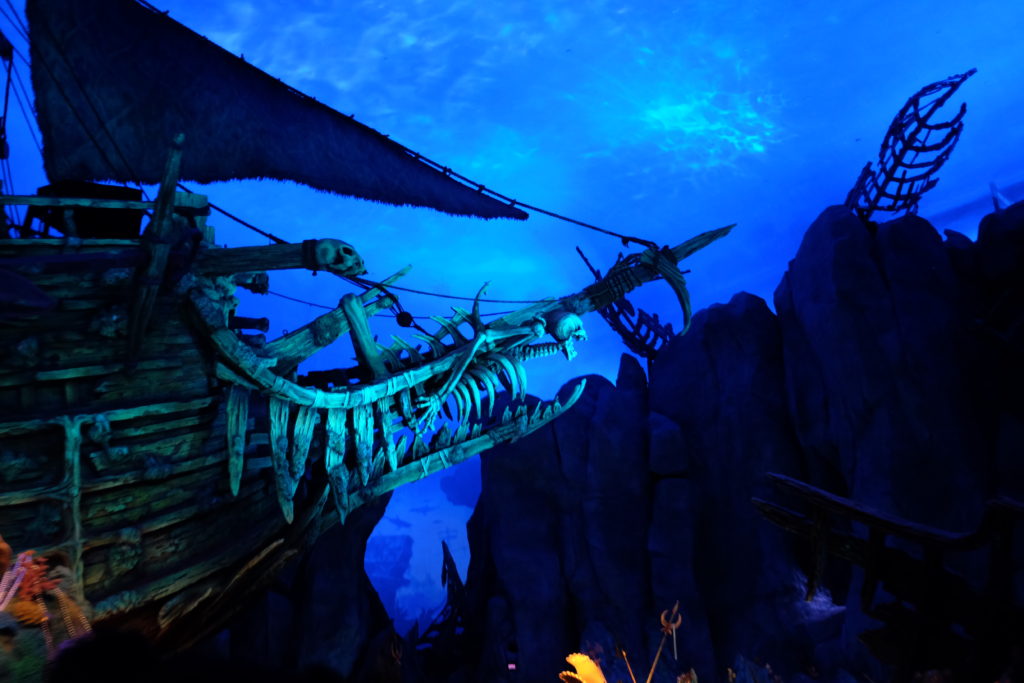 We took some obligatory cheesy Disney pictures.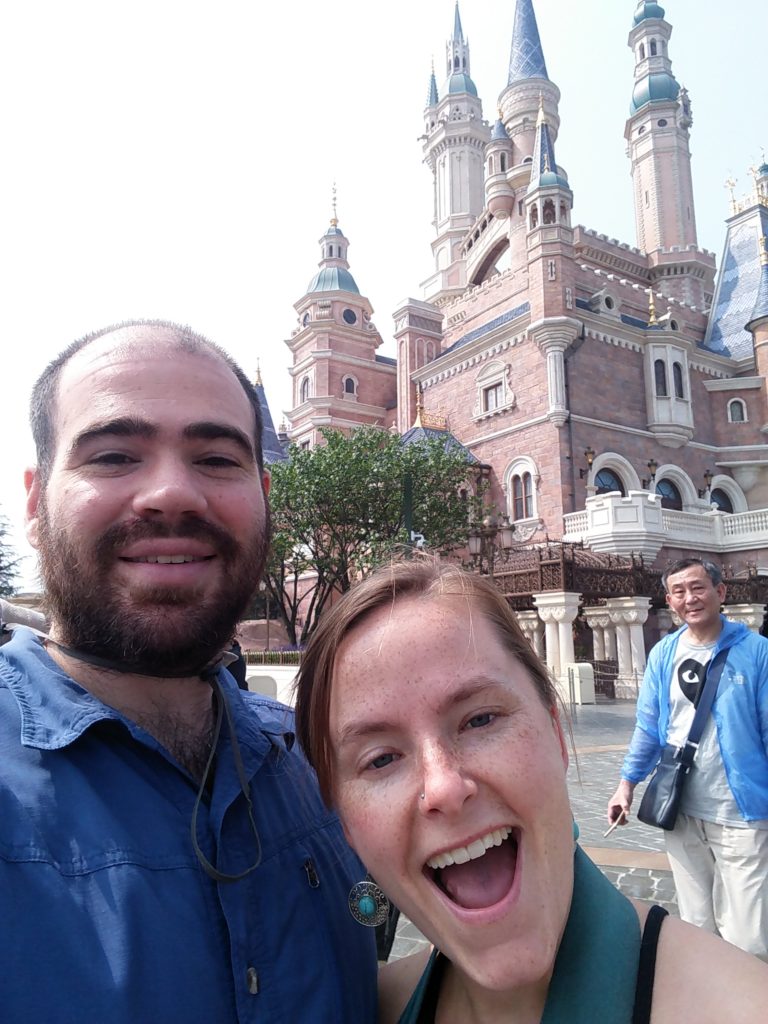 Then we waited almost 90 minutes to try the Tron roller coaster, which has novel motorcycle-like seats that you crouch on.

Just as we got to the front of the line, the ride broke down and we ended up leaving thoroughly disappointed. Our attempts to go on the water ride were also thwarted, since the line never dropped below 200 minutes (!) — possibly because 95% of the riders stopped to don a poncho before boarding (many Chinese seem to dislike getting wet). (Photo courtesy Bremanda.)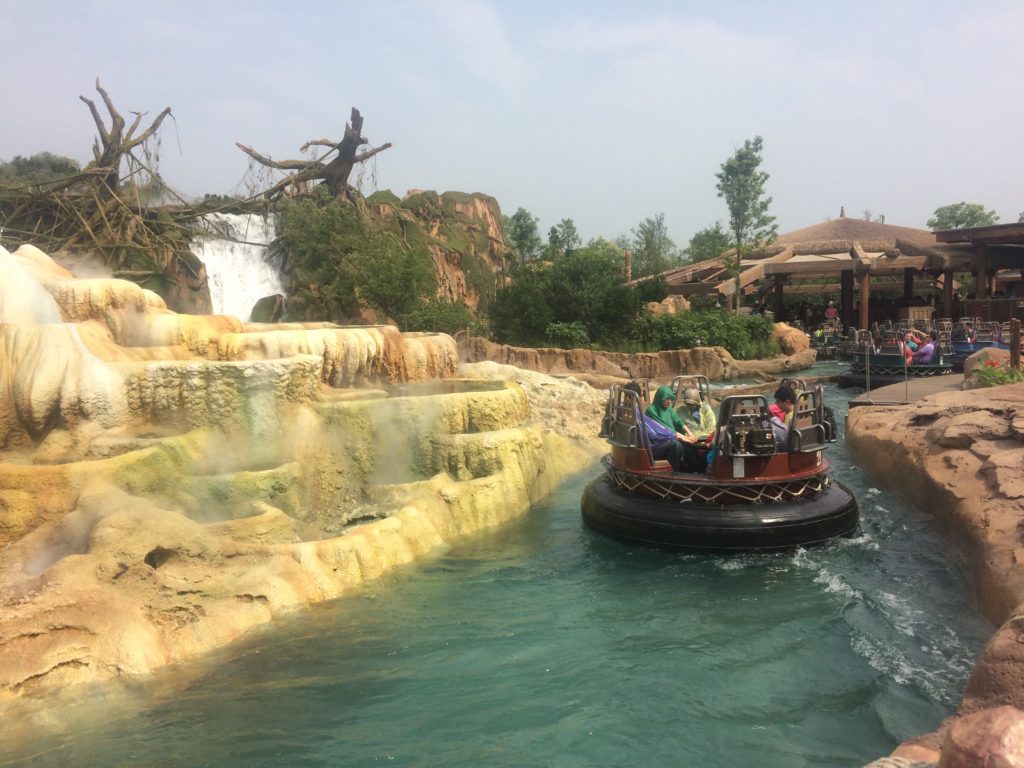 Sarah was surprised and sad to find that the only signs of her favorite Disney movie, Mulan, was this small mural depicting Mushu (especially since Mulan is the only flick set in China). We wondered if the ideology of the film was disapproved by the Communist party, which owns a large share of the park. (Photo courtesy Bremanda.)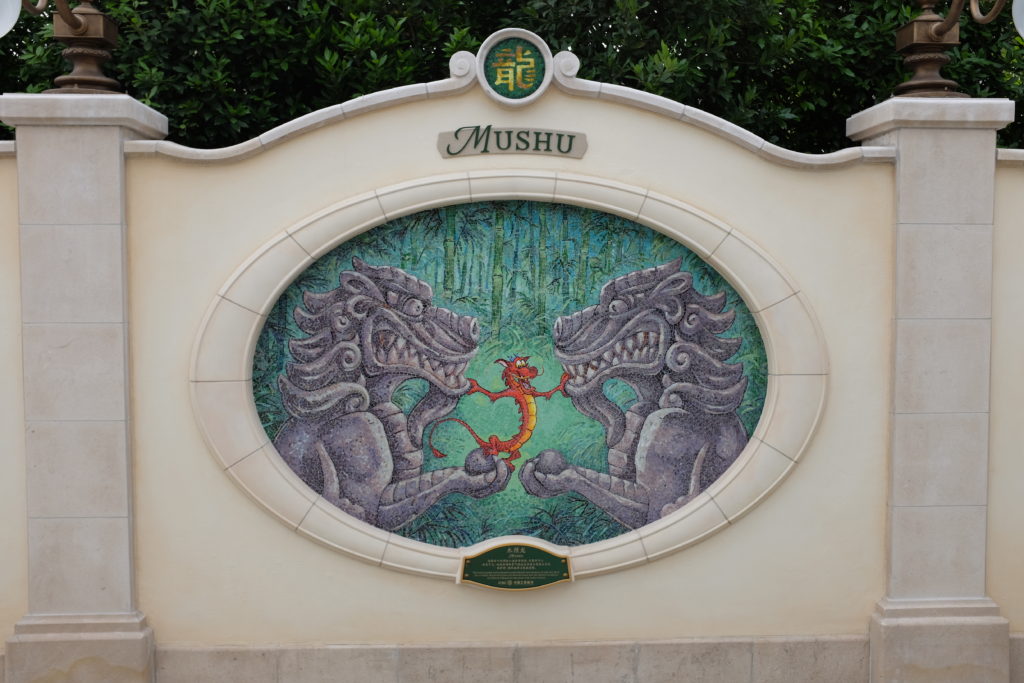 As the lines died down, Sarah beat Jason (twice!) at this Buzz Lightyear shooting game/ride. Anyone who knows the stark disparity in video game skills between us will know what an unexpected miracle this really was.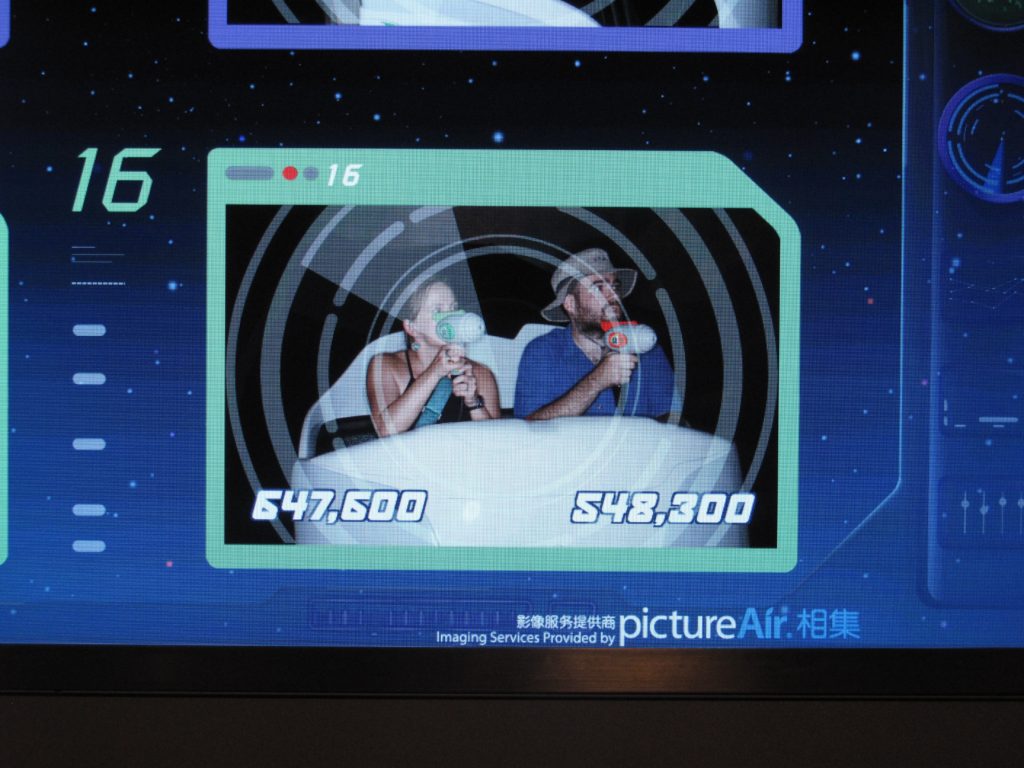 Finally, near the end of the night, thanks to Amanda who was willing to wait in a long line to get us fastpasses, we even managed a second chance at Tron, which ended up being totally worth the wait.
Our last major outing in Shanghai was a street food tour. Our guide got right down to business, stopping at this stand to order a water snake. The proprietor killed, skinned, and chopped the snake right in front of us on the sidewalk, before heading inside to fry it up.

The snake was actually quite delicious, and was accompanied by crawdads,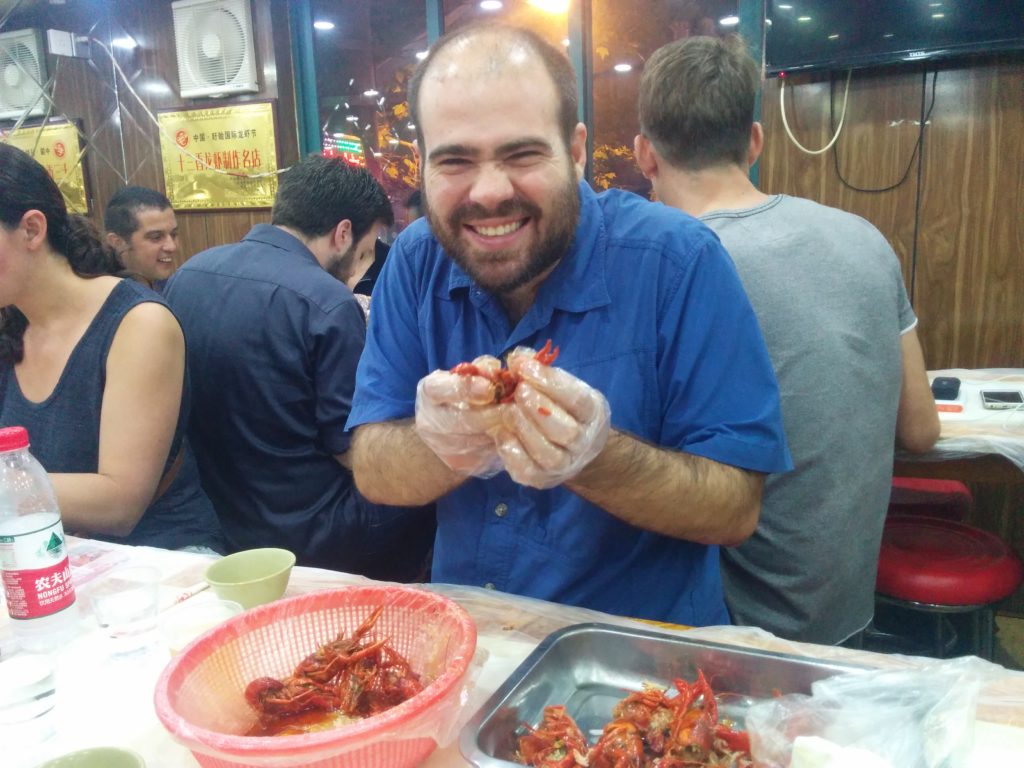 a delectable garlic eggplant, and a variety of barbecued vegetables including greens, mushrooms, and crunchy lotus root (Sarah's favorite).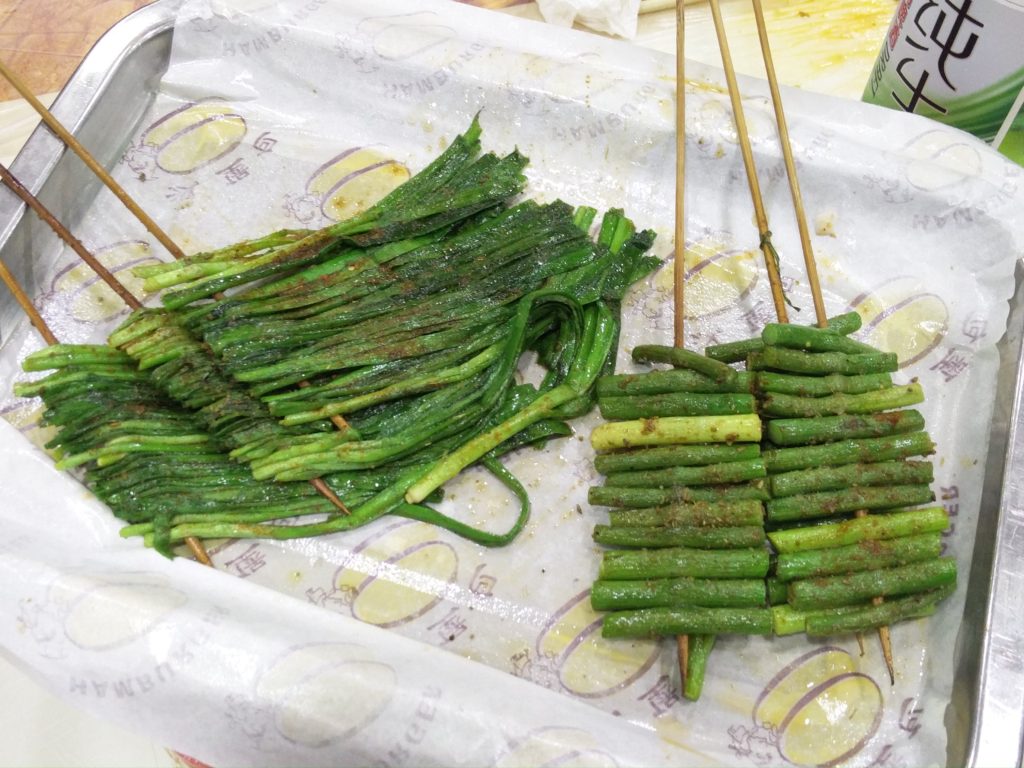 Next up was a Hui restaurant which served a mouth-watering lamb dish (the Hui are one of China's two Muslim minority groups and they make up ~2% of China's population), and then we wrapped up with another round of street food. The stars of the show were the "face slap" dumplings (named because they were so tasty, if your friend tried to take one they should expect a slap in the face), which were smothered in a spicy peanut sauce.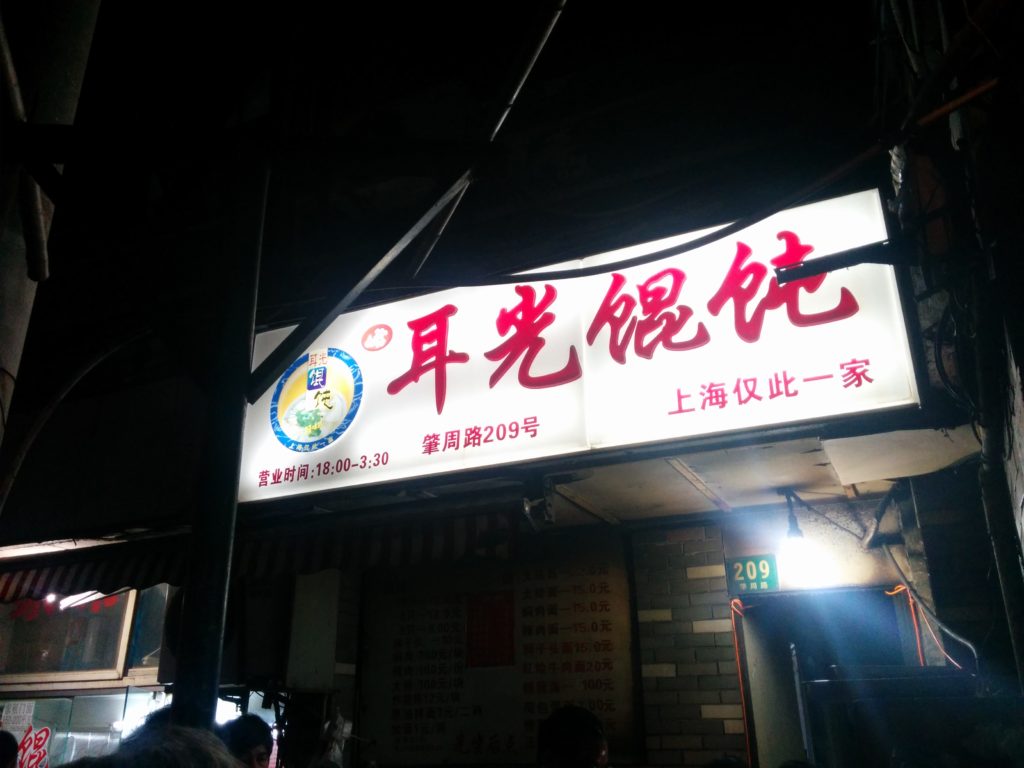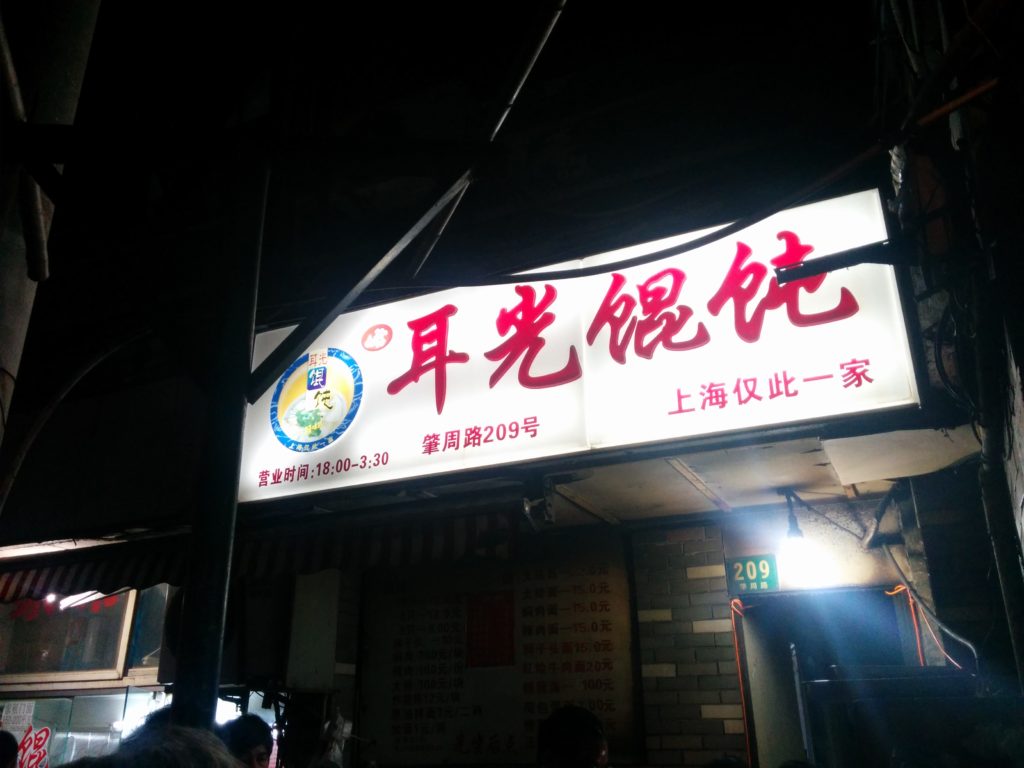 Just before parting ways, we learned that our housemates Laura and Kieren are expecting the first warehouse baby! Conveniently, our AirBnb was "baby friendly" and came with all the props necessary to send a congratulatory photo. Mazel tov Team Farr-Hill! (Photo courtesy Bremanda.)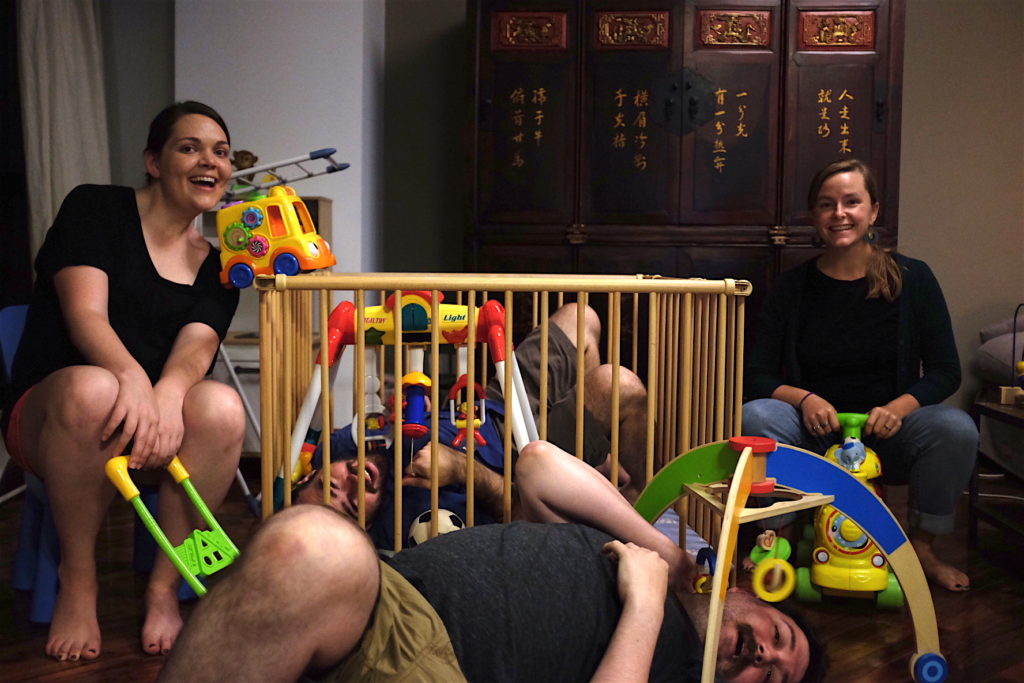 On our last day, we tried for one more serving of those addictive face-slap dumplings, but were disappointed to find that it was only open at night. And unfortunately many of the delicacies we tasted are no longer available, since this whole neighborhood has since been demolished and is currently being rebuilt as high-rise apartments.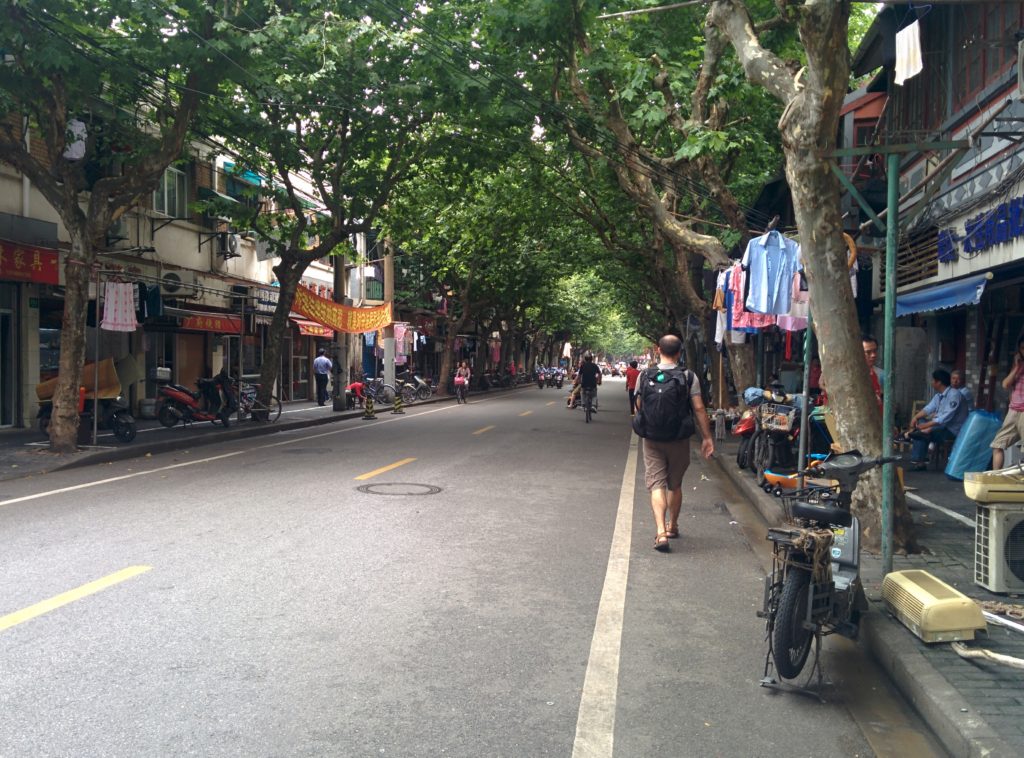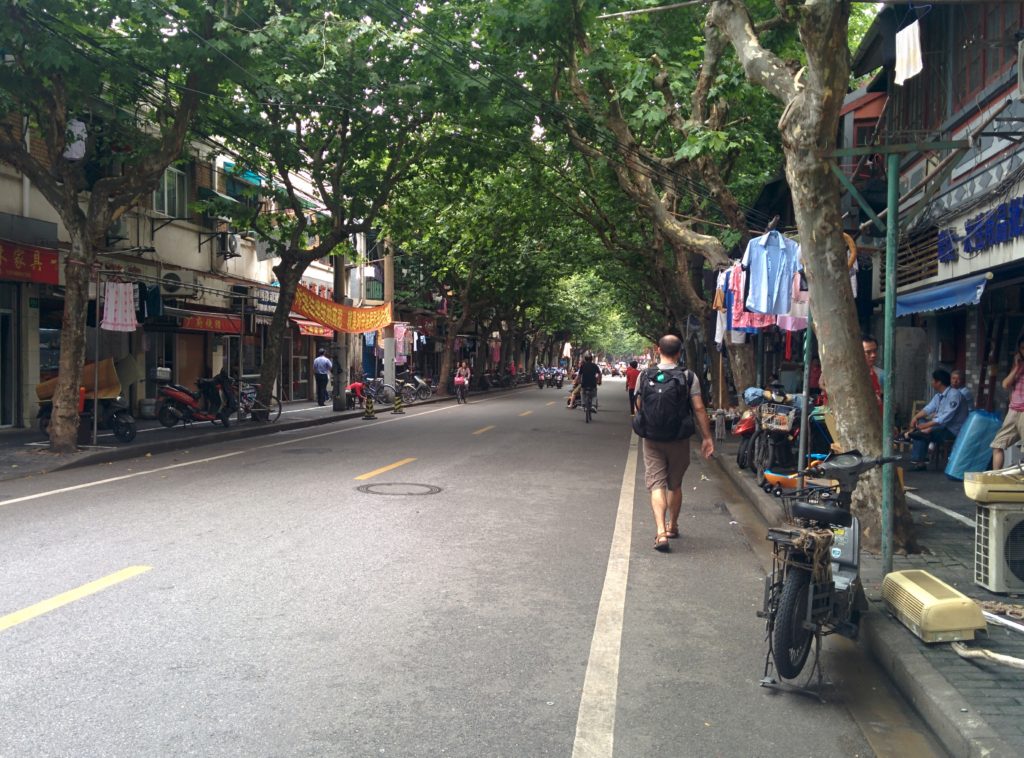 Such is the life in today's China (in part due to the property tax system, which only collects on purchase of new property), so we rocketed to the airport at 430 km/hr on the Maglev train with empty stomachs, on our way to the Yunnan province in the Southwest of China.