Flights directly from Yunnan to Japan were expensive, but we figured out an interesting hack: it was much cheaper to fly to Shenzhen in China, take the subway to Hong Kong, and fly from there onwards to Kyoto. We had hoped to catch a glimpse of the electronics mecca of Shenzhen anyway, so this ended up being a perfect itinerary.
Shenzhen was designated as China's first special economic zone in 1979, and in less than 40 years has grown from a town of 30,000 people to a city with more than 10 million inhabitants and one of the largest manufacturing bases in the world.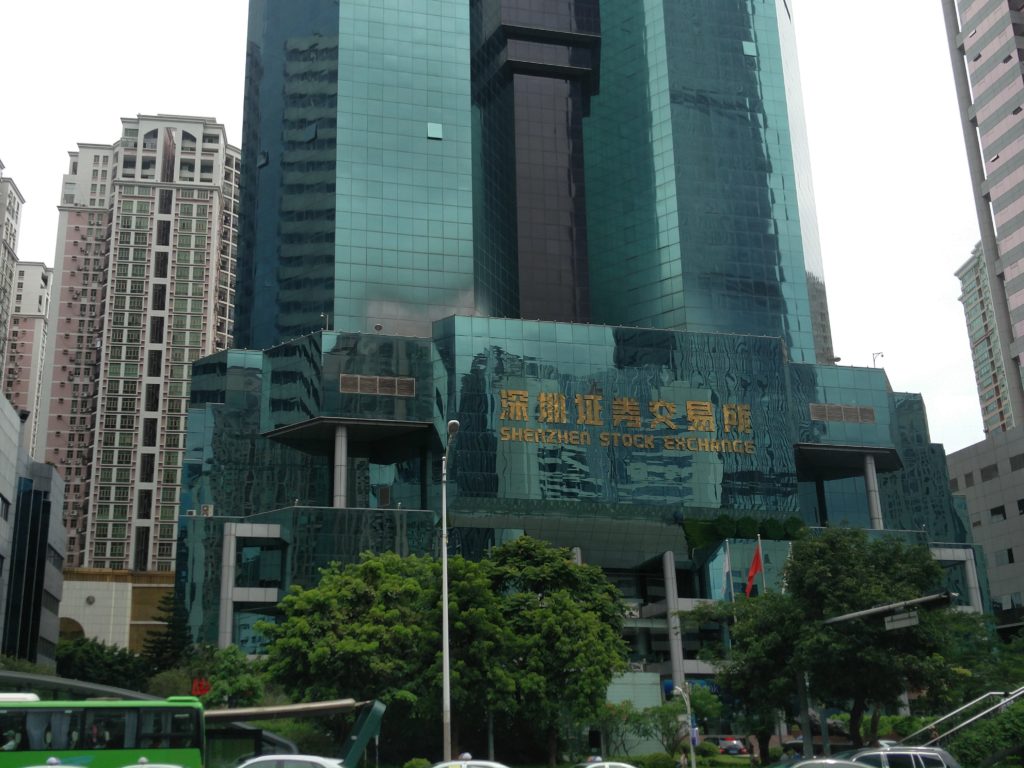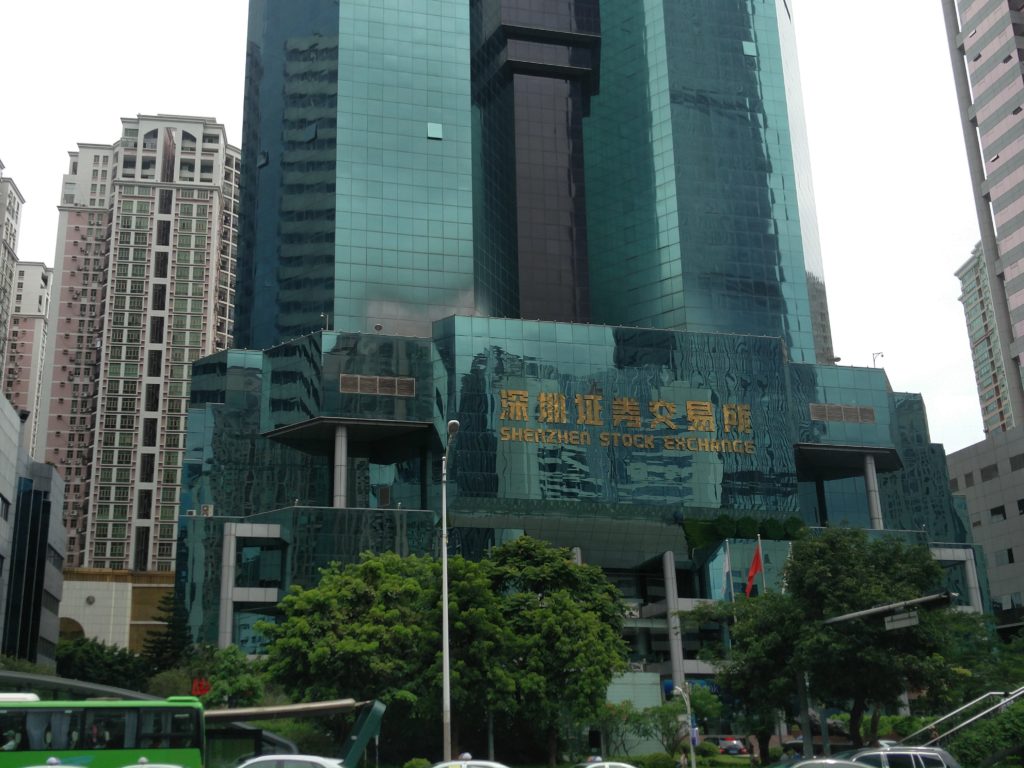 If you're an American hardware startup, you most likely spend a lot of time in Shenzhen, where you can fly in one day and out the next with a handful of custom-built product prototypes.

We spent our day in Shenzhen wandering around the multitude of giant electronics malls in Huaqiangbei, where you could find just about anything electronic you could imagine, from parts to products.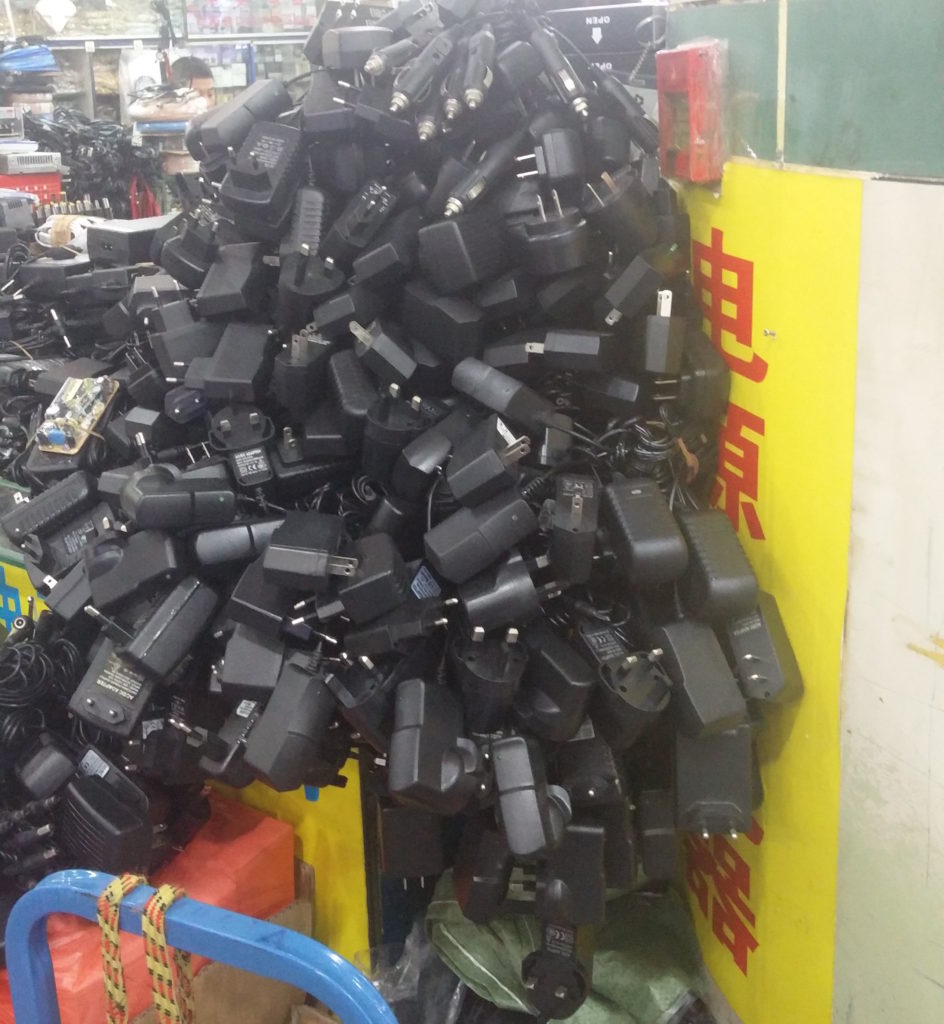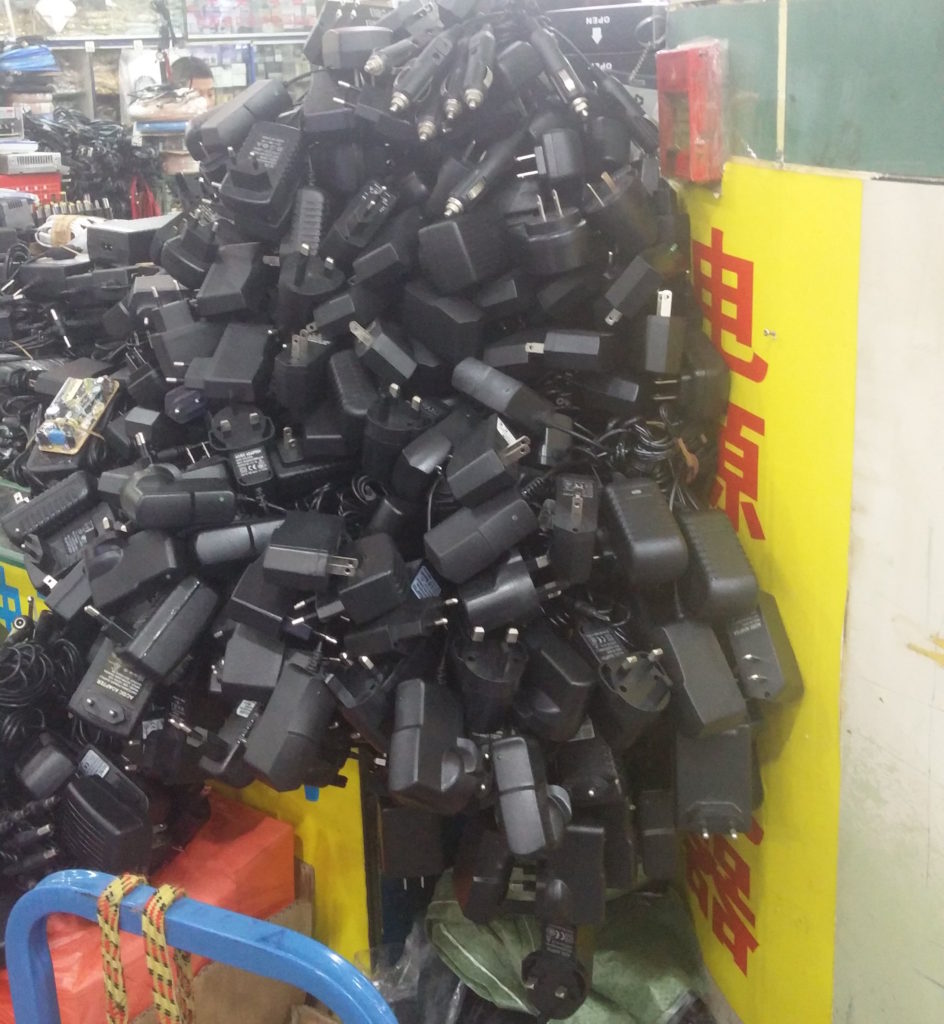 Wine and hard drives, what a combination!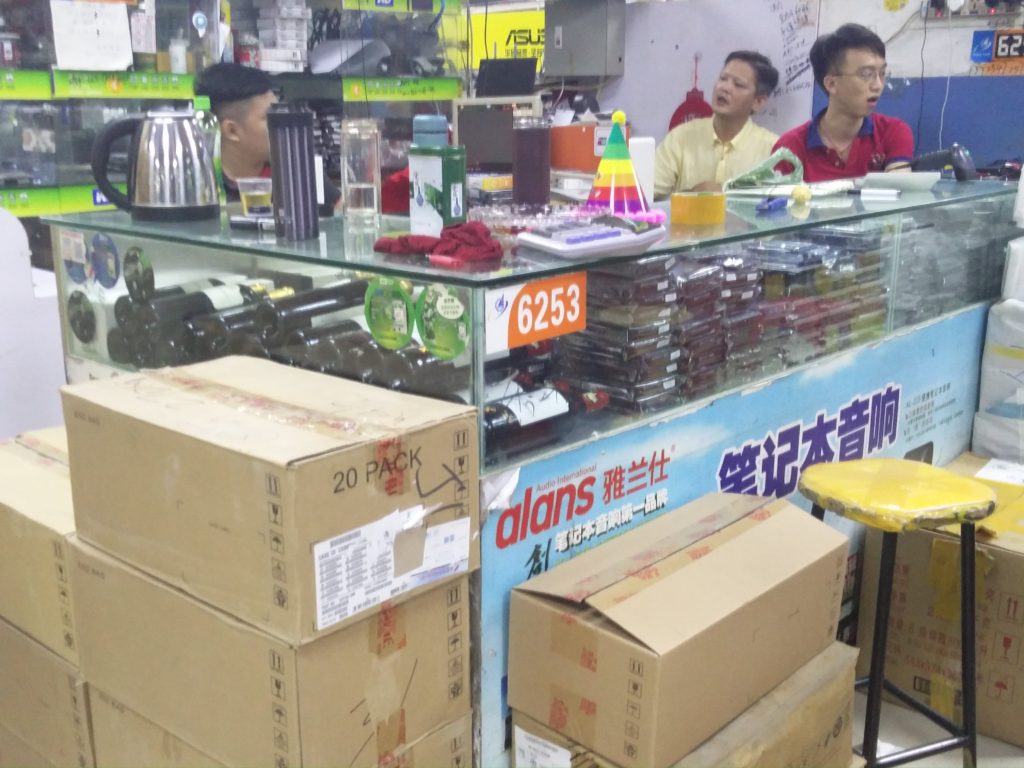 There were whole stores devoted to single products such as video cards or mice,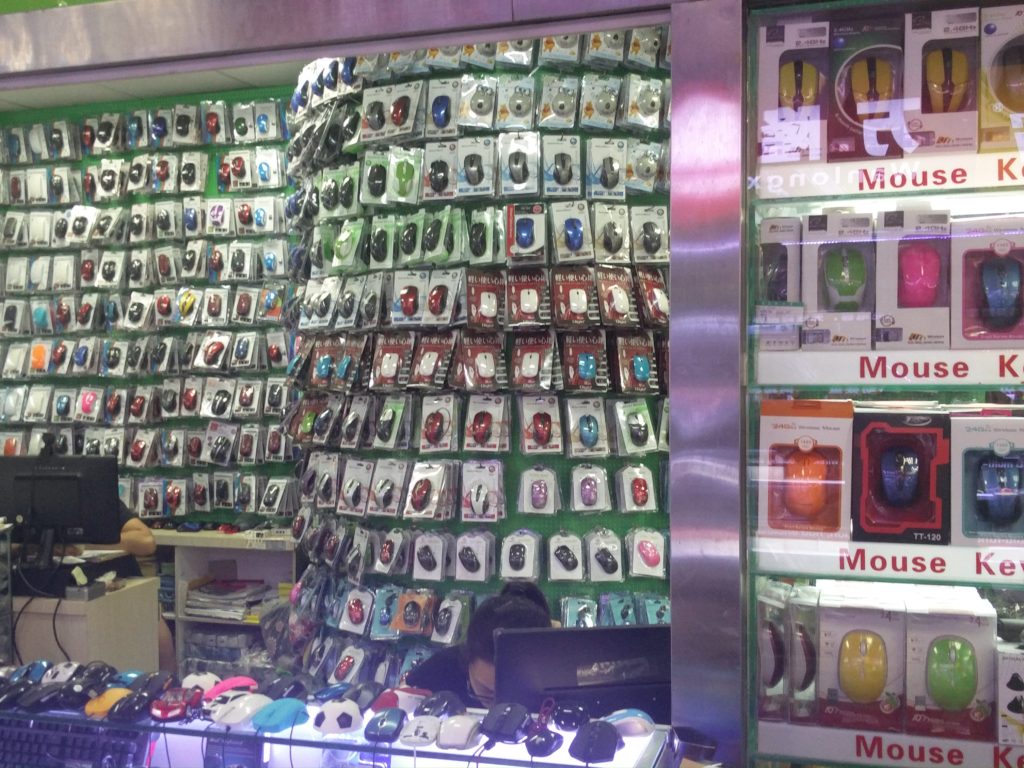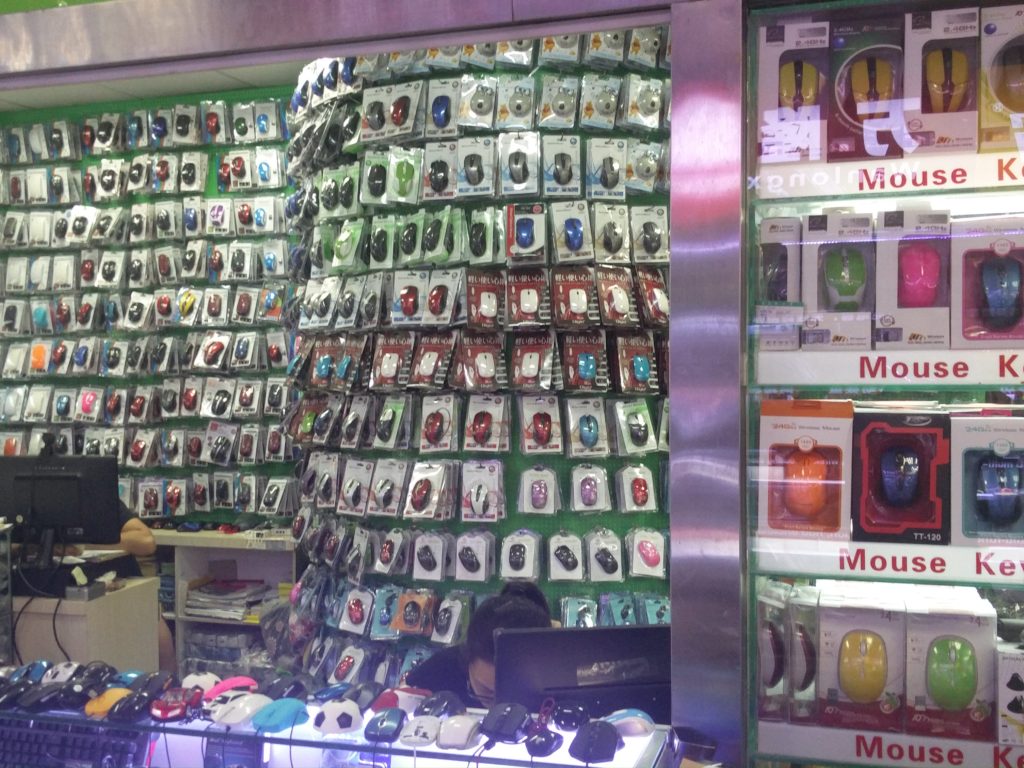 and whole floors filled with LEDs of all shapes and sizes — we were very tempted to fill up our backpacks.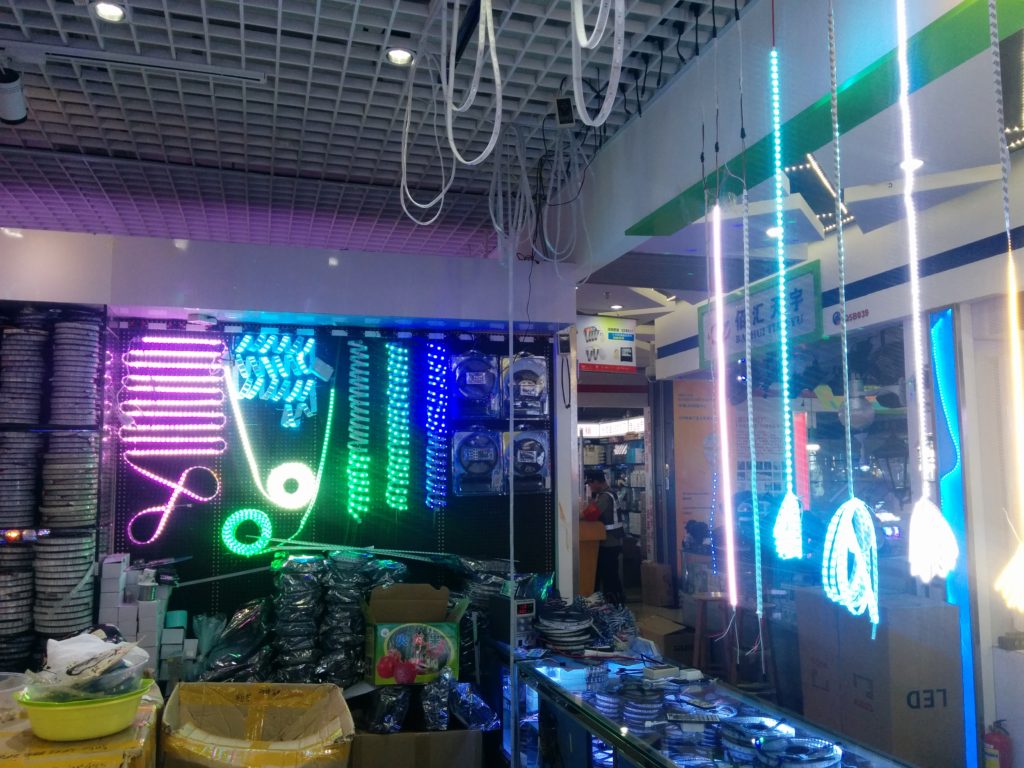 We also discovered firsthand that many of the products are counterfeit: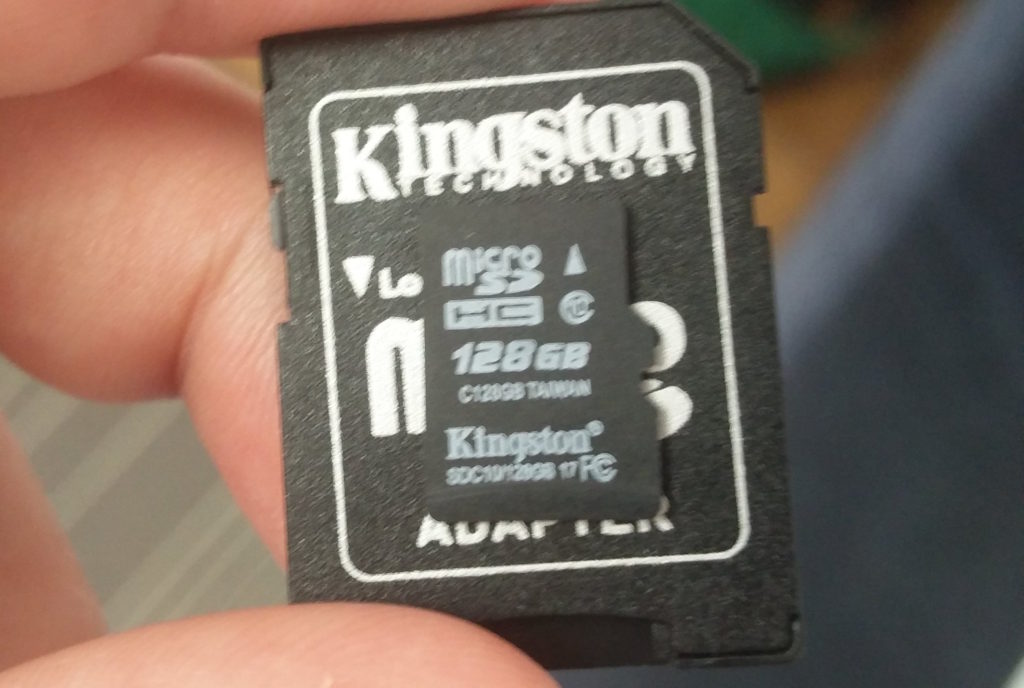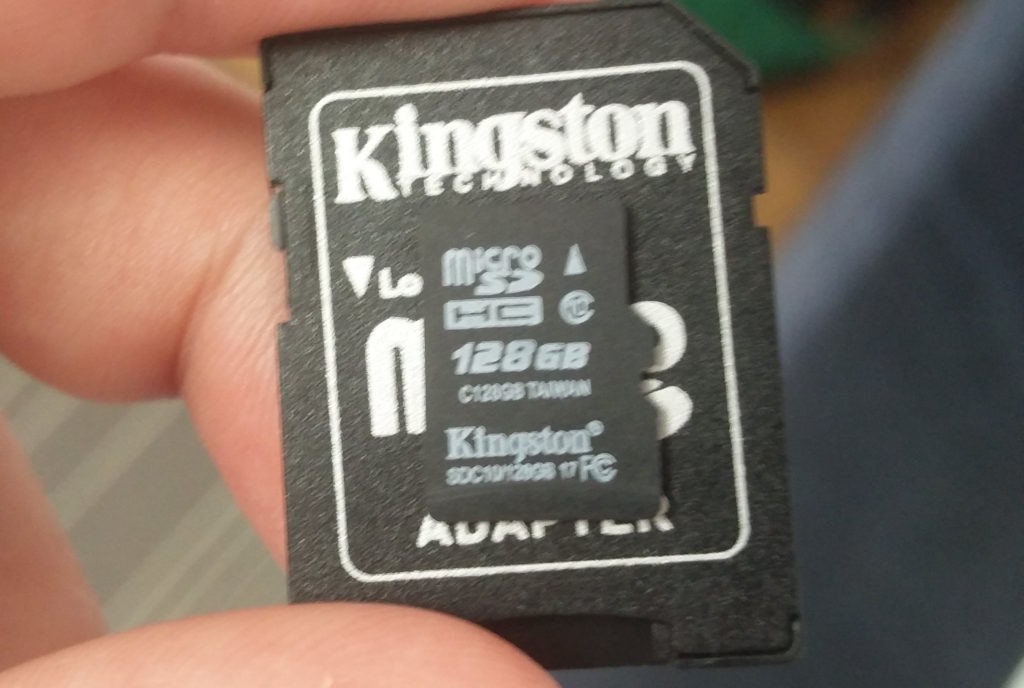 this 128GB memory card was a steal at $10, and looked and worked like the real deal at first. However, later testing revealed it only had room for a few gigabytes of data, despite reporting its inflated capacity to the operating system.
After we had been wandering around the multi-story, windowless, buzzing electronics warehouses for a while, we both began to feel dizzy and pretty sick so we decided to get some fresh air on the streets of Shenzhen. We're not sure if it was all the artificial lights or what made us feel weird, but we found it hard to imagine spending 12+ hours per day in those markets like most of the vendors do.
Once out, we witnessed some unreal players of Dance Dance Revolution at a local arcade,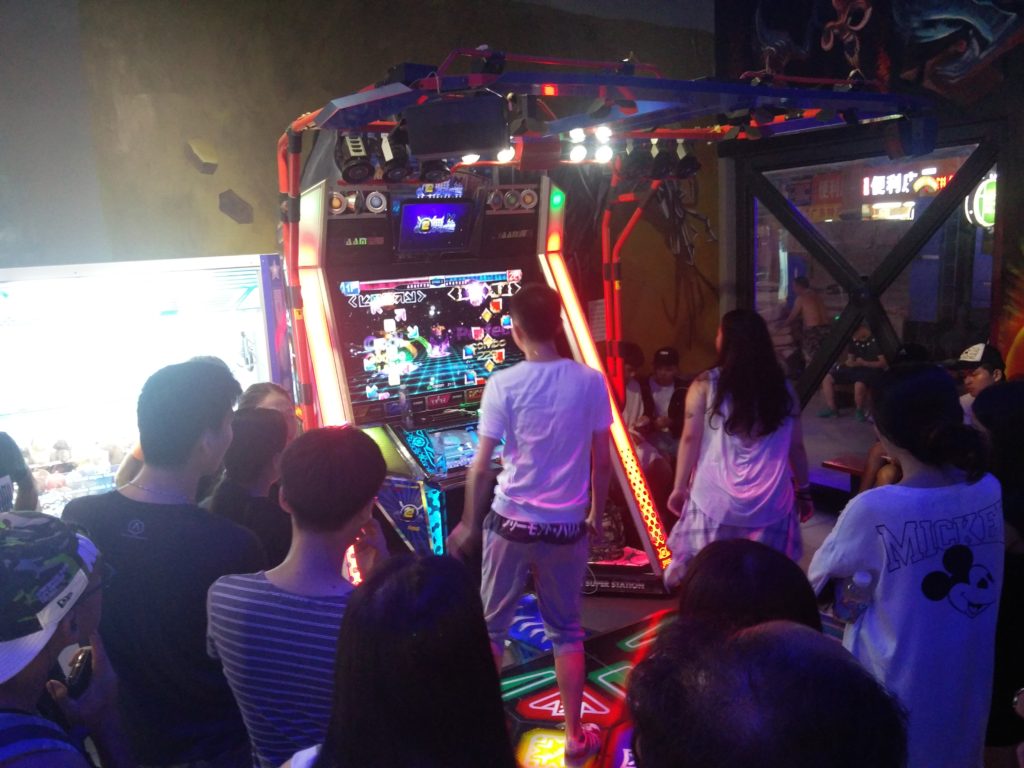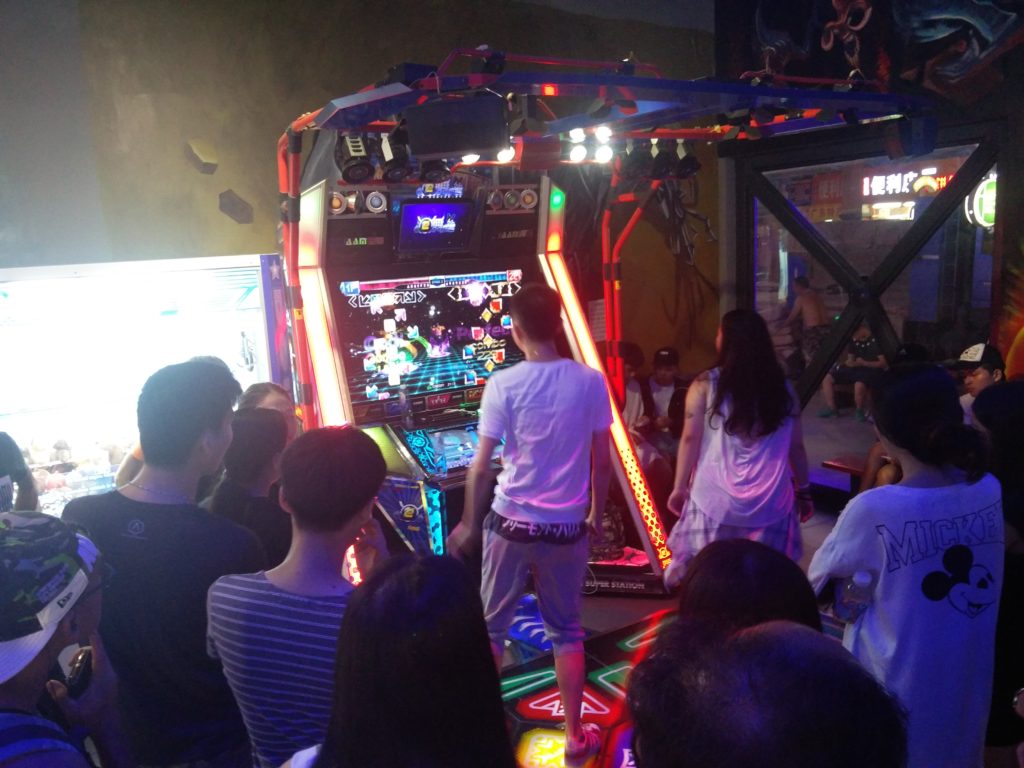 and laughed at more nonsensical clothing,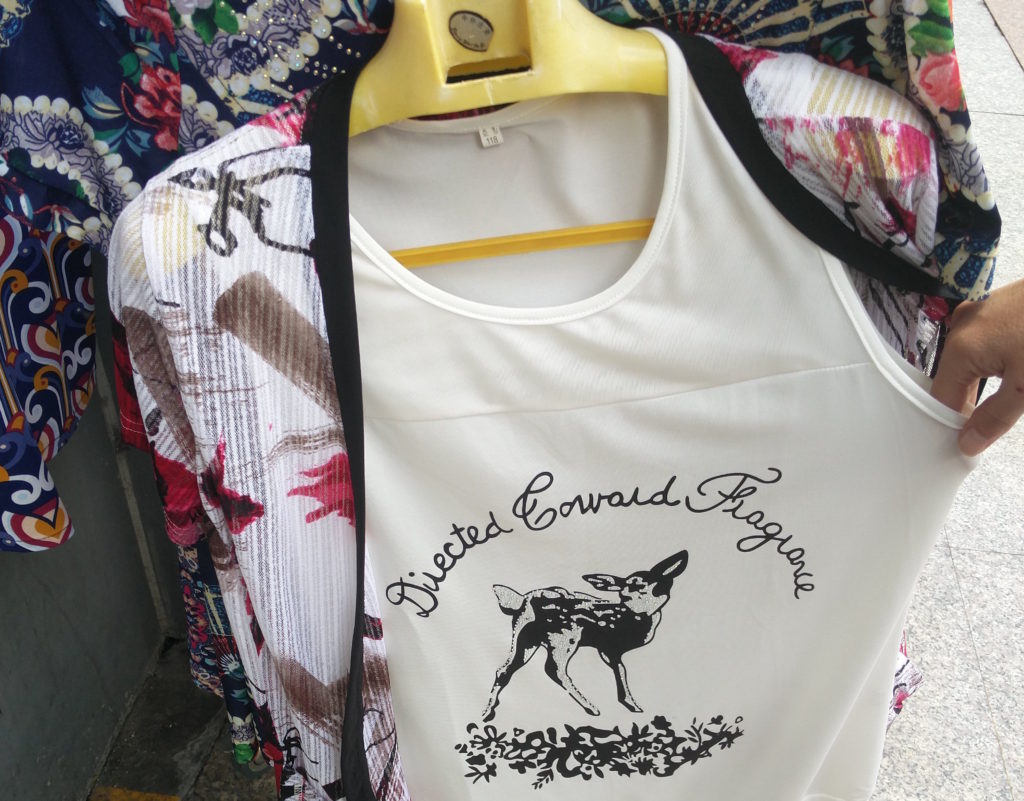 before walking across the Sham Chun River to Hong Kong.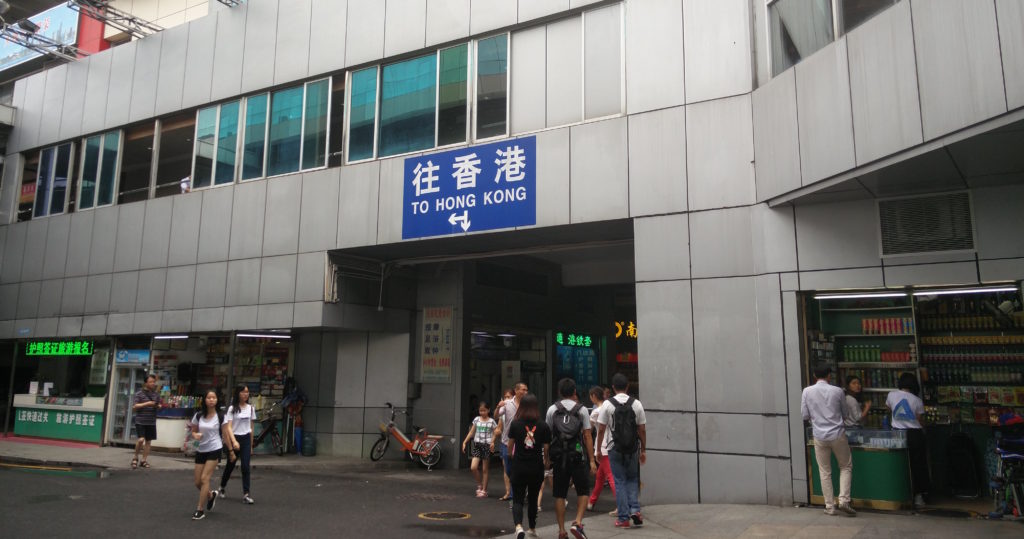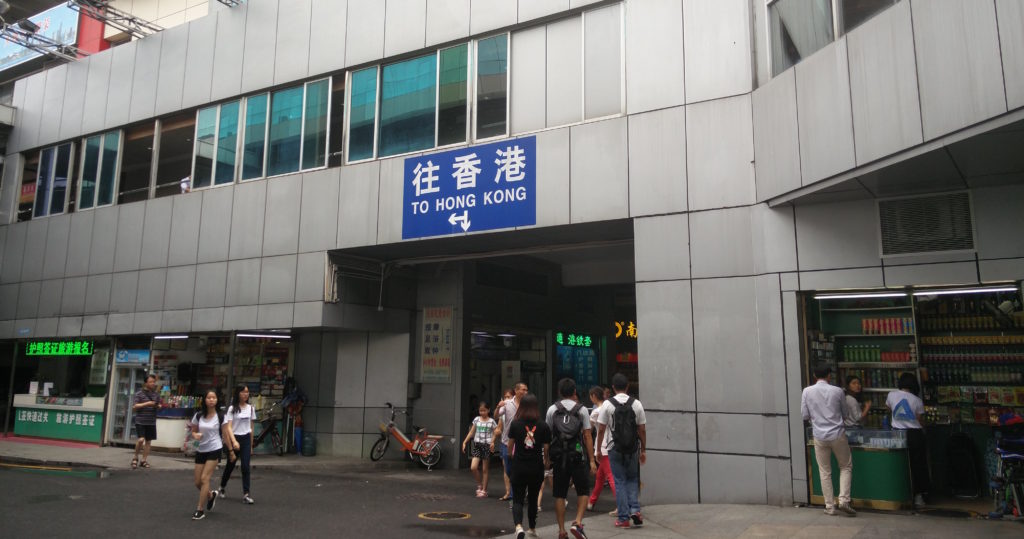 While it's technically part of China, Hong Kong has very different cuisine, culture, and vibe than the mainland. We got our first taste as we caught the escalator down to the subway: everywhere else in China, people blocked the escalator rather than standing to the side. Here, you could actually pass people on the way down! Maybe it's the British influence (whose colonial rule only ended in 1997)…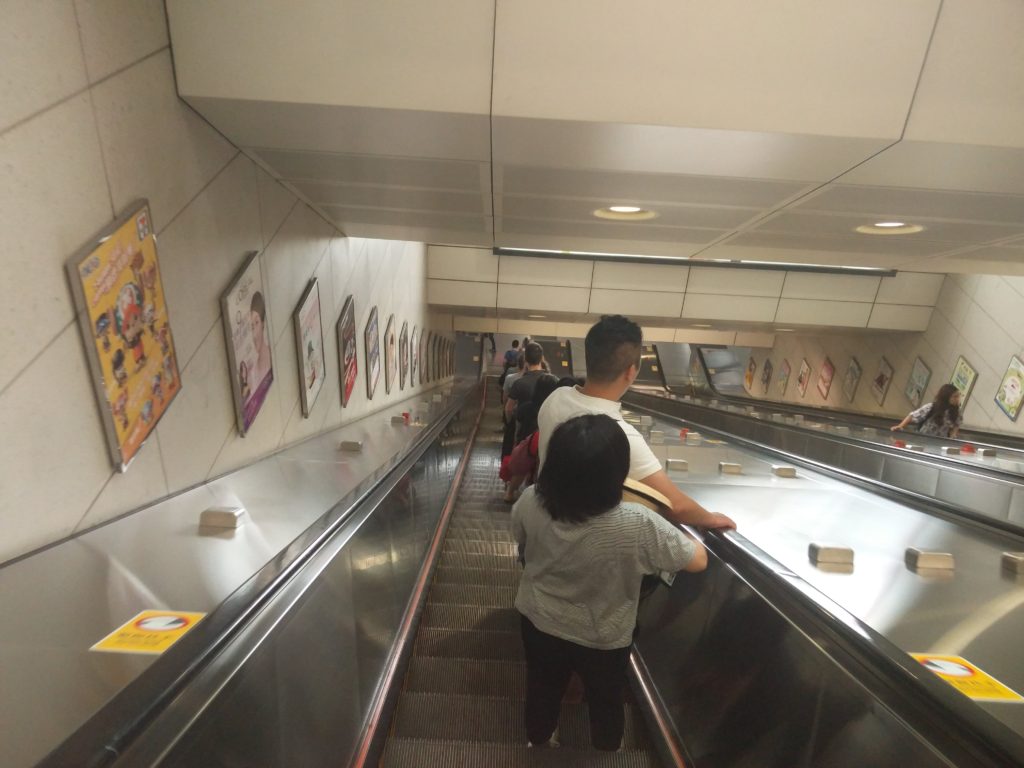 After dropping off our stuff, we checked out the dramatic skyline of the island from the mainland: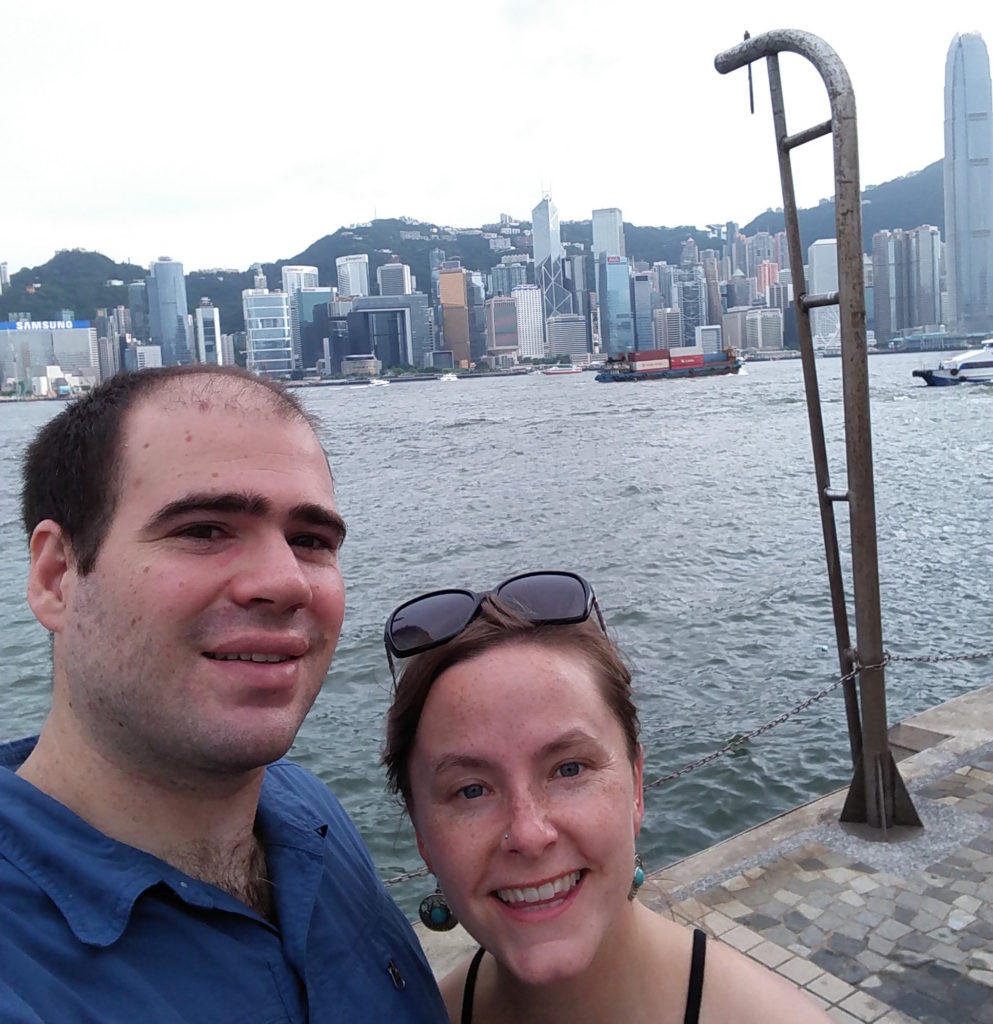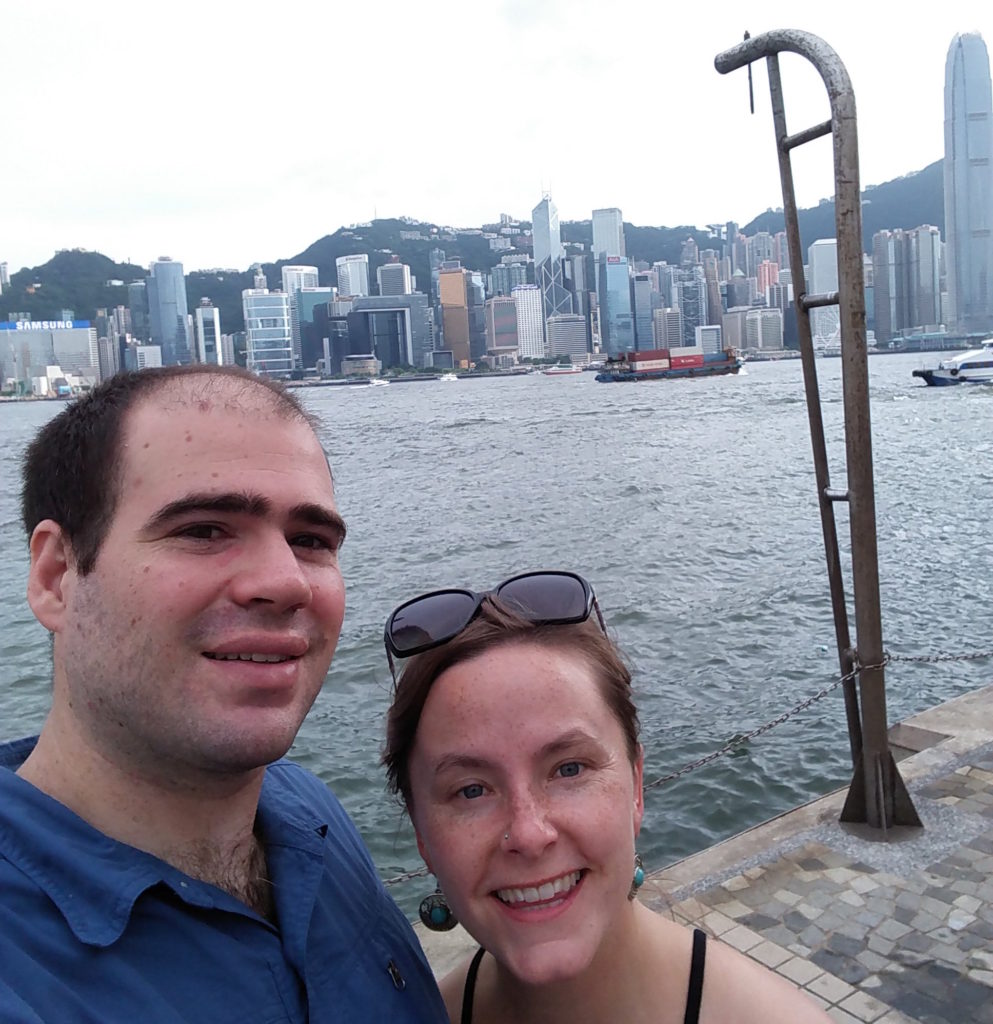 before catching a ferry across to visit Hong Kong Island. We ambled towards the center of the island on the giant system of elevated walkways that connect the city above street level, wondering about the thousands of women playing cards, painting each other's nails, and chatting in cardboard forts along the walkways.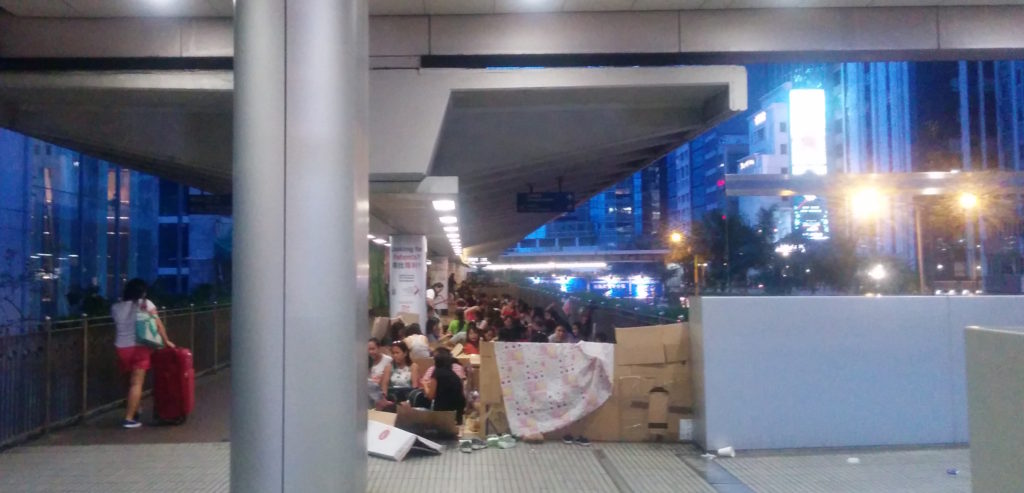 We later learned that the women are domestic workers, and they gather on Sundays (their only day off) to socialize along the walkways (public spaces being their only sanctuary). There are nearly 300,000 female domestic workers from other countries (Indonesia, the Philippines and elsewhere) living in Hong Kong. Unfortunately, a recent report criticized the working conditions for many of these women and estimated that up to 15% of them may be subject to forced labor.
The walkways turned to escalators, and we rode the longest outdoor covered escalator system in the world uphill to tour a few of the city's neighborhoods.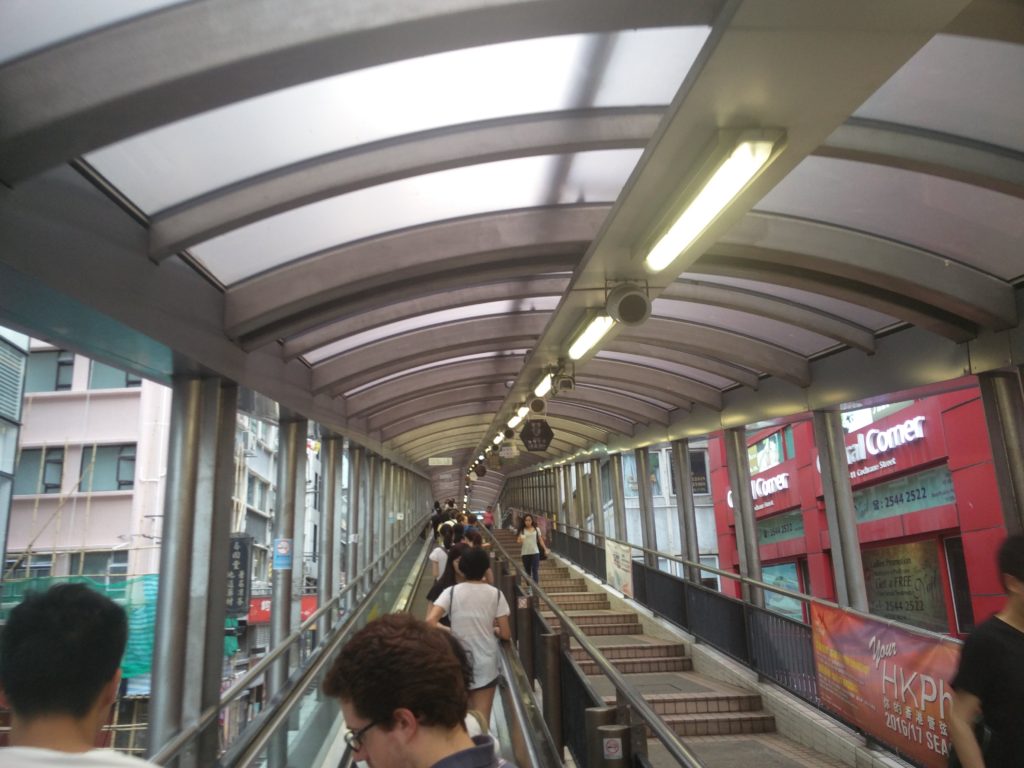 Soon enough, our brief stay was over and it was back to the airport to head to Japan — but not before trying the coconut buns (gai mei bao), a local specialty we had fallen in love with in Berkeley via our friend Kevin's family recipe.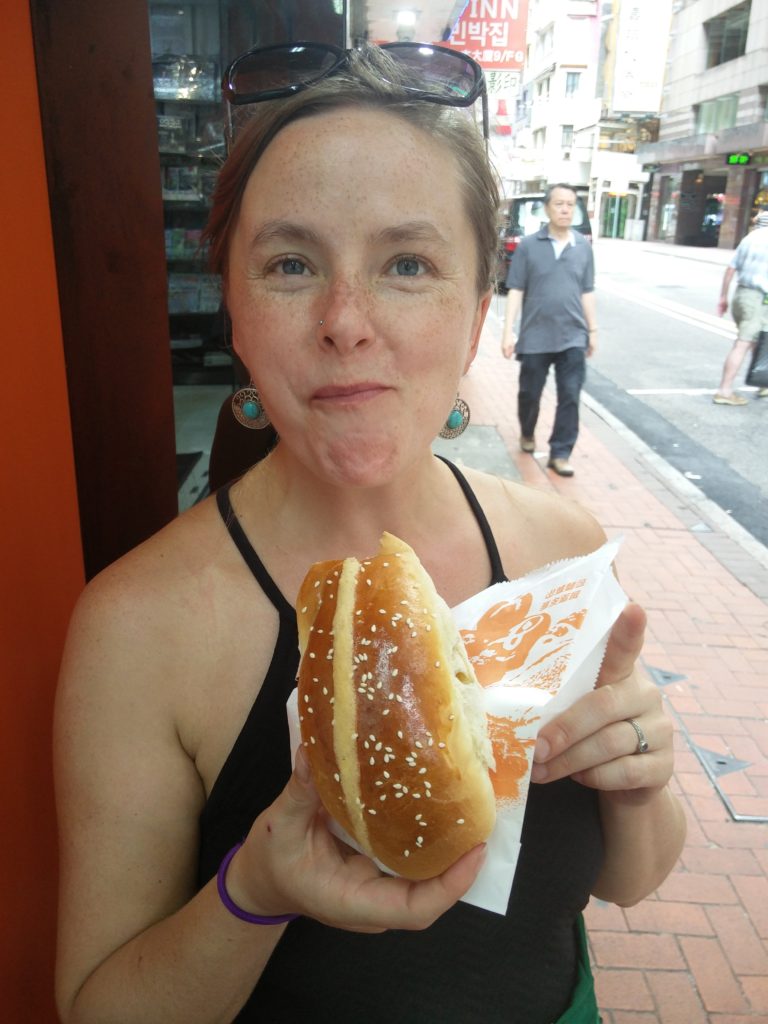 The buns were tasty, but Kevin's are still the best! Onwards to Osaka!