When we emerged from Shibuya station into Tokyo, the sidewalks were so thick with pedestrians that we could hardly make progress towards our apartment; it was quite a contrast from the peaceful mountains we had left just a few hours earlier.
After dropping our stuff, we took the apartment's bikes on a spin to visit nearby Yoyogi Park. The highlight was probably watching this street performer "dance painting", alternating between programming his hip-mounted synthesizer and cutting and spray-painting the canvas while grooving to his tunes.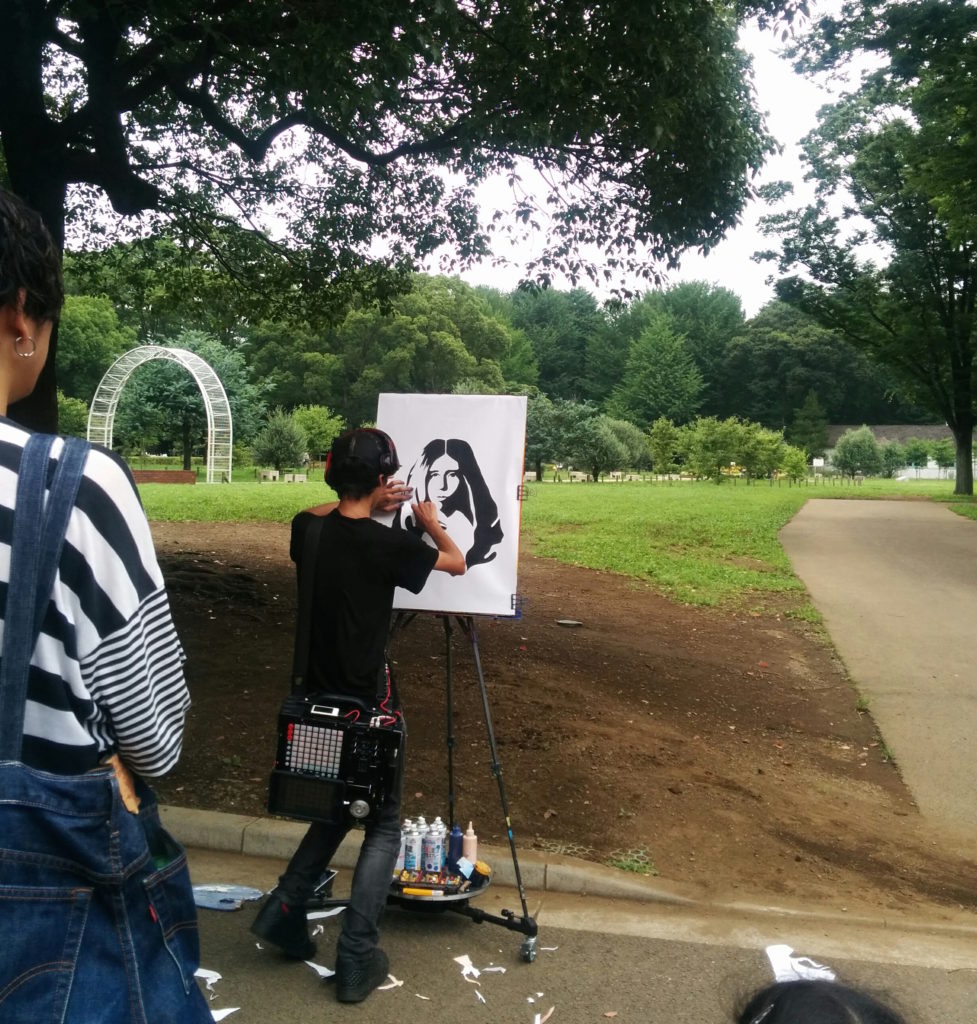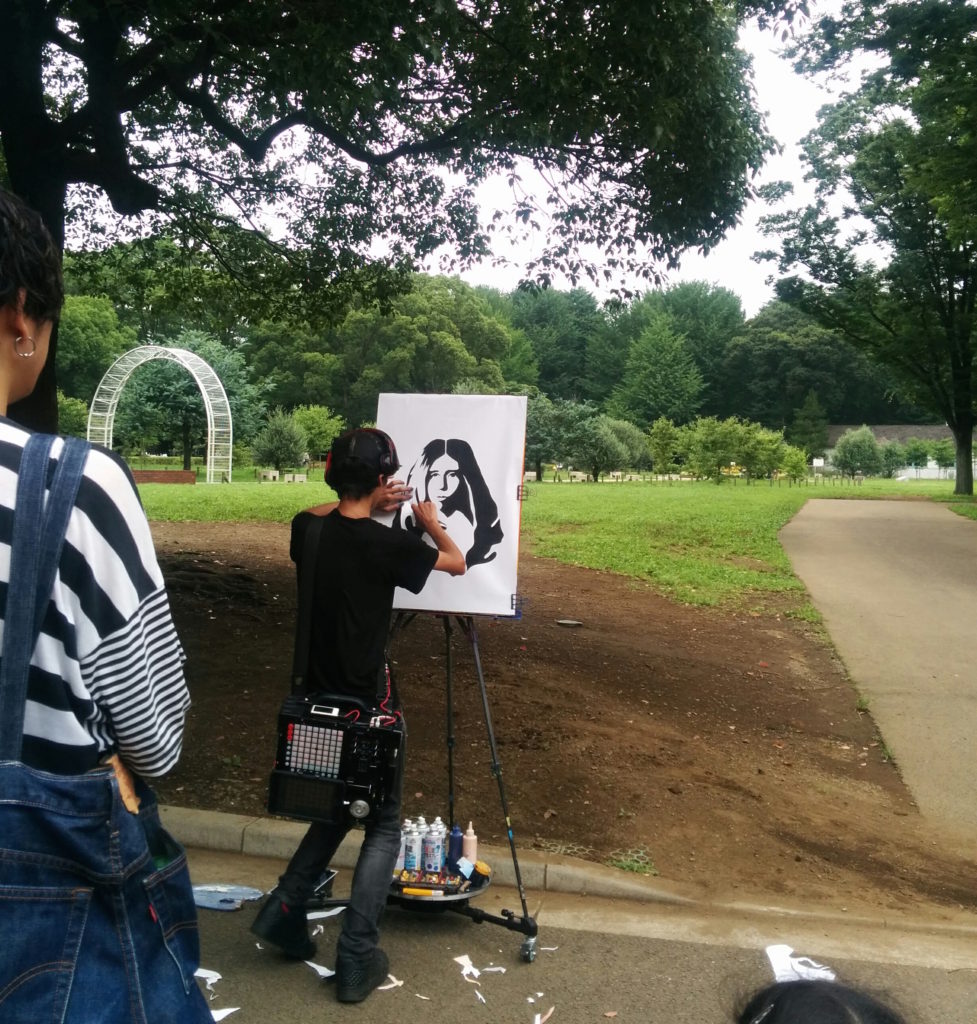 We found Tokyo much easier to bike than Kyoto, and despite its density, it overall felt like a very calm and safe place: people would often leave their bikes unlocked and their bags unattended on restaurant tables without a second thought.
Tokyo was also hot, and the AC in our AirBnB was broken. The repairs were going to take all day, so we took the opportunity to ride the "Romancecar" (just a slightly-nicer train, as far as we could tell) to Hakone for a day trip.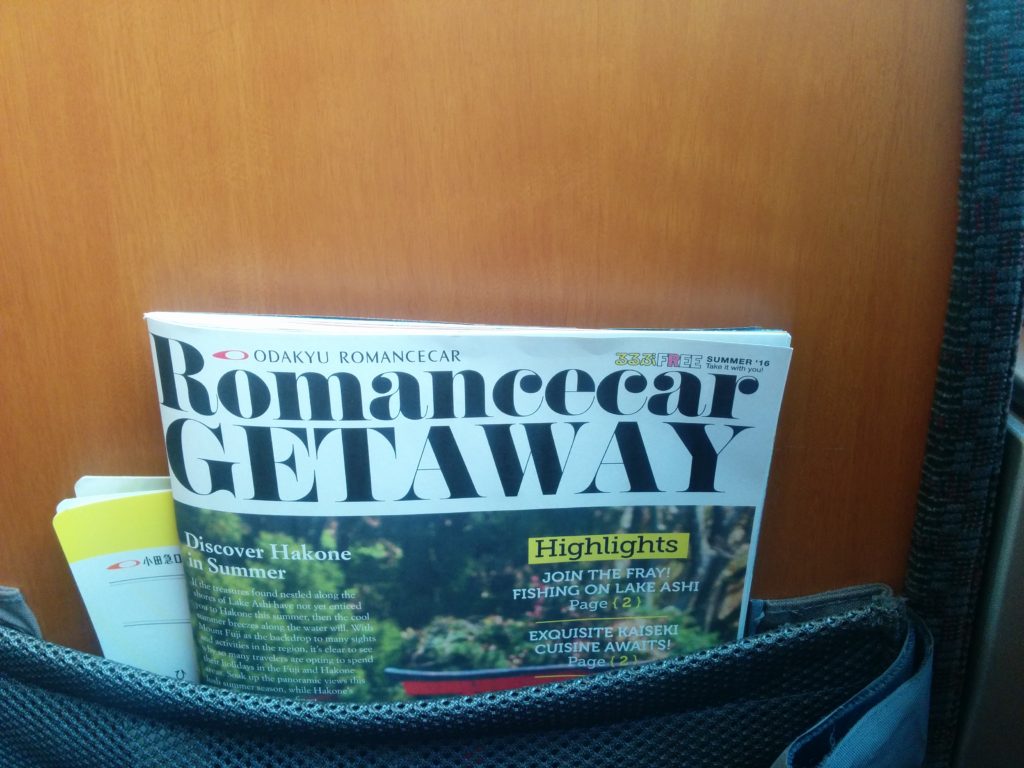 We visited the Hakone Open-Air Museum, a large outdoor art museum nestled in the hills.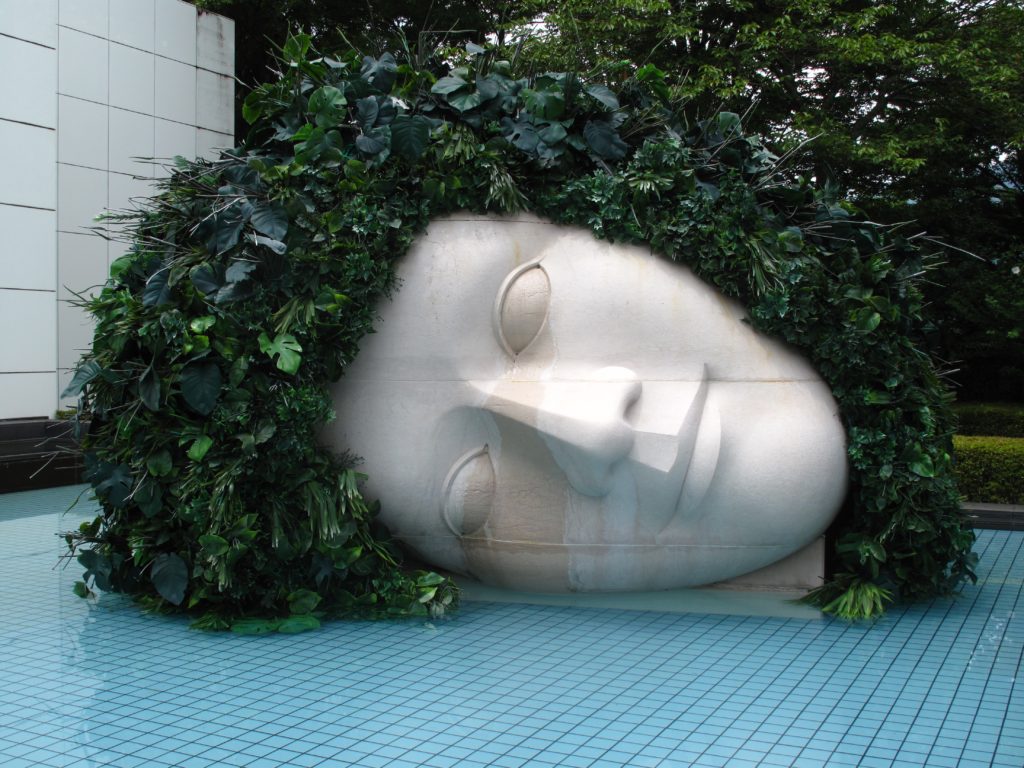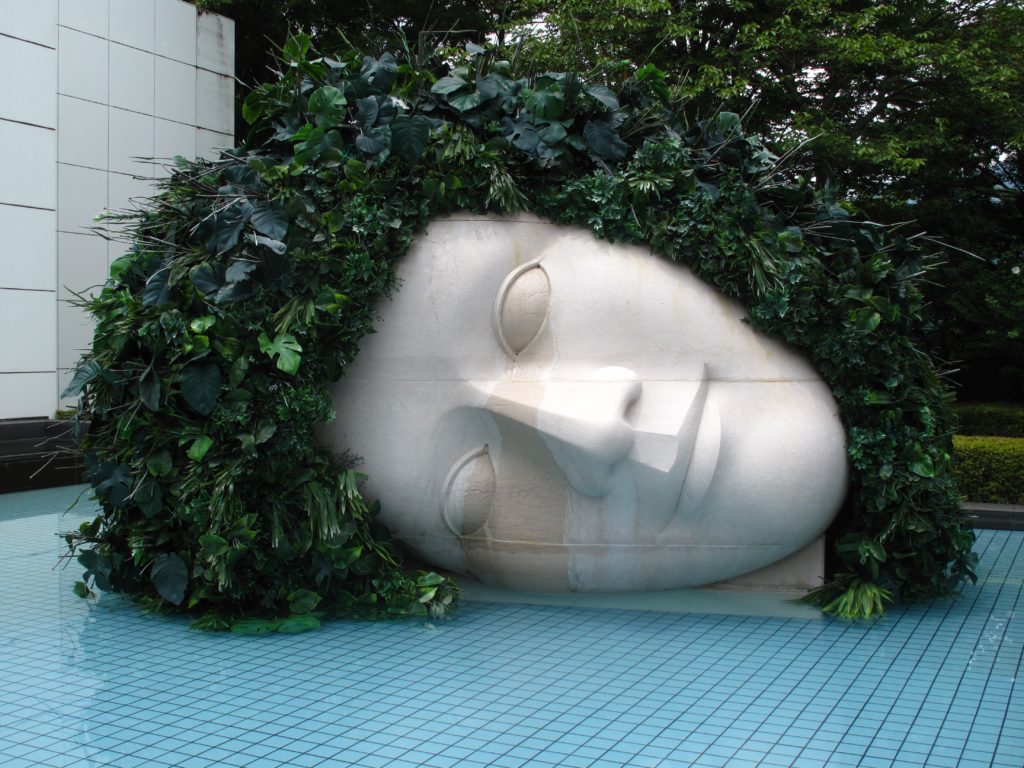 We were surprised to see this familiar specimen, a different version of which resides on the Berkeley campus. Called 'Sphere Within Sphere', it was created by an Italian sculptor Arnadlo Pomodoro who said what drove him to make the spheres: "breaking these perfect, magic forms in order reveal (find, discover) its internal ferment, mysterious and alive, monstrous and yet pure; so I create a discordant tension, a conflict, with the polished shine: a unity composed of incompleteness."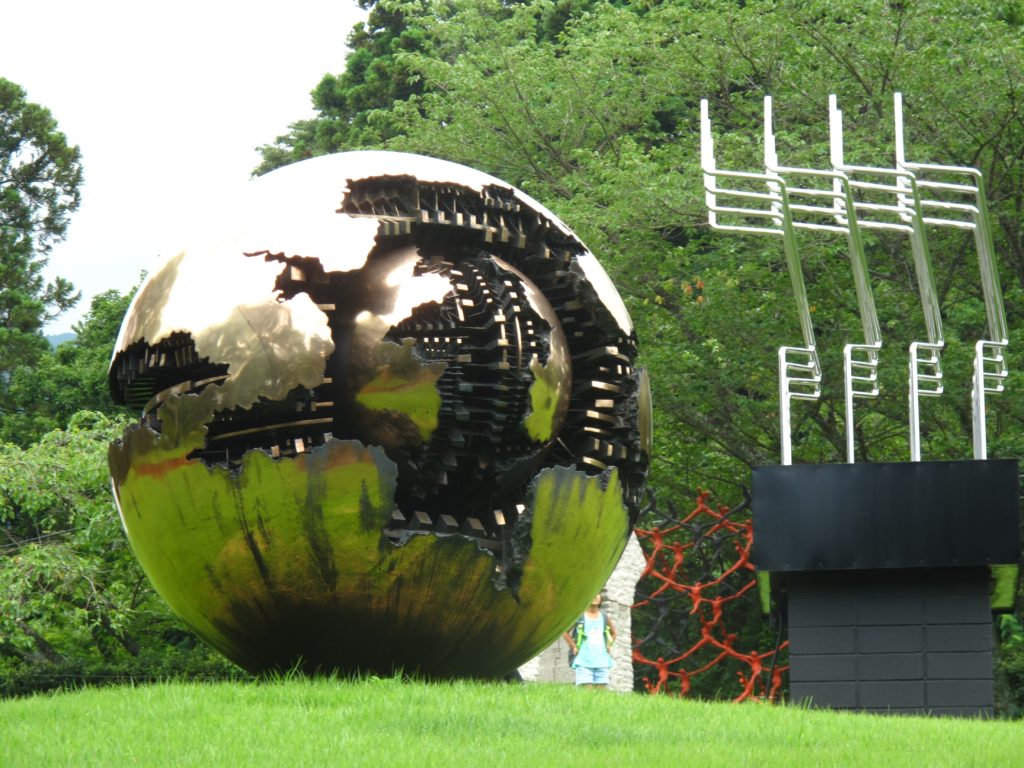 One of Sarah's favorites was this orb.

After we got our fill of the sculptures and an extensive collection of Picasso works, we caught the tram over the mountain (mostly a detour, to avoid areas with unusually high levels of toxic volcanic gasses) to Lake Ashi, where the boat trips were supposed to have excellent views of nearby Mt. Fuji.

As is often our luck, the weather thwarted our chance at a spectacular view. But on the other side of the lake, we did enjoy a stroll down this avenue of cedar trees planted nearly 400 years ago.

Back in Tokyo, we managed to navigate a lengthy online and in-store process (all in Japanese, of course) to book ourselves tickets for a Yukata cruise (if you wear a yukuta, light summer kimono, you get a 40% discount), which had come highly recommended by a friend. We arrived not knowing what to expect, and found ourselves on a boat with thousands of Japanese people, mostly wearing traditional dress, consuming all-you-can-drink Sapporo.

The highlight came just before docking, with about 30 minutes of highly energetic dancing led by some very enthusiastic professionals.

As we stumbled off the boat, we looked around for our friend Ken (who lives in Tokyo, but frequently stays at the warehouse when he's visiting San Francisco for work). He took us out for a meal and drinks in the "Salaryman" neighborhood where overworked professionals go for mandatory after-work drinking with colleagues. We learned some interesting tidbits; for example, after a single drink, it is considered socially acceptable to say anything to your boss with no repercussions the next day.
We also learned about the upcoming elections to replace Tokyo's previous governor, who had just been forced to resign due to misuse of funds.

A few days later, lucky number 11 (the woman in the white suit) won, and became Tokyo's first female governor (despite one of her critics, a former Tokyo governor, saying things like: 'We cannot leave Tokyo to a woman with too much make-up").
We spent the rest of our time in Tokyo exploring some of the more quirky attractions.
Many friends had said the Robot Restaurant was worth the hefty price tag, so without knowing what to expect, we took our seat in the front row of the hallway-shaped threater and strapped in for the show.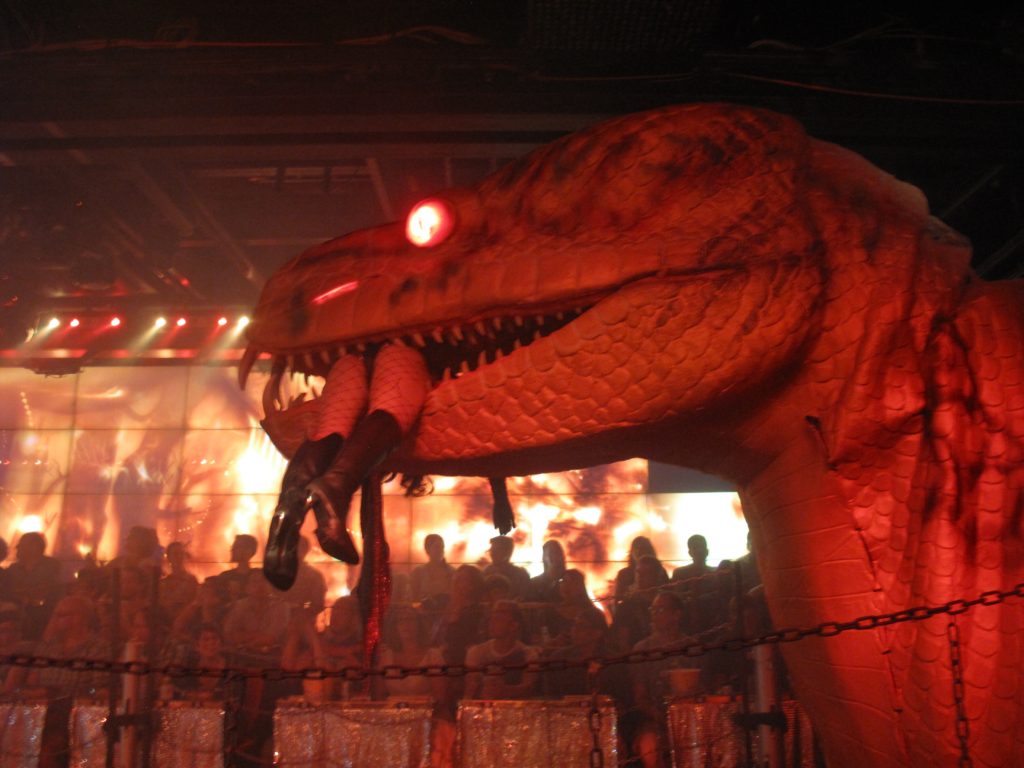 It was quite a production, ranging from tribal drumming to robot-vs-dinosaur warfare to Burning-Man-reminiscent EL-wire laser light shows.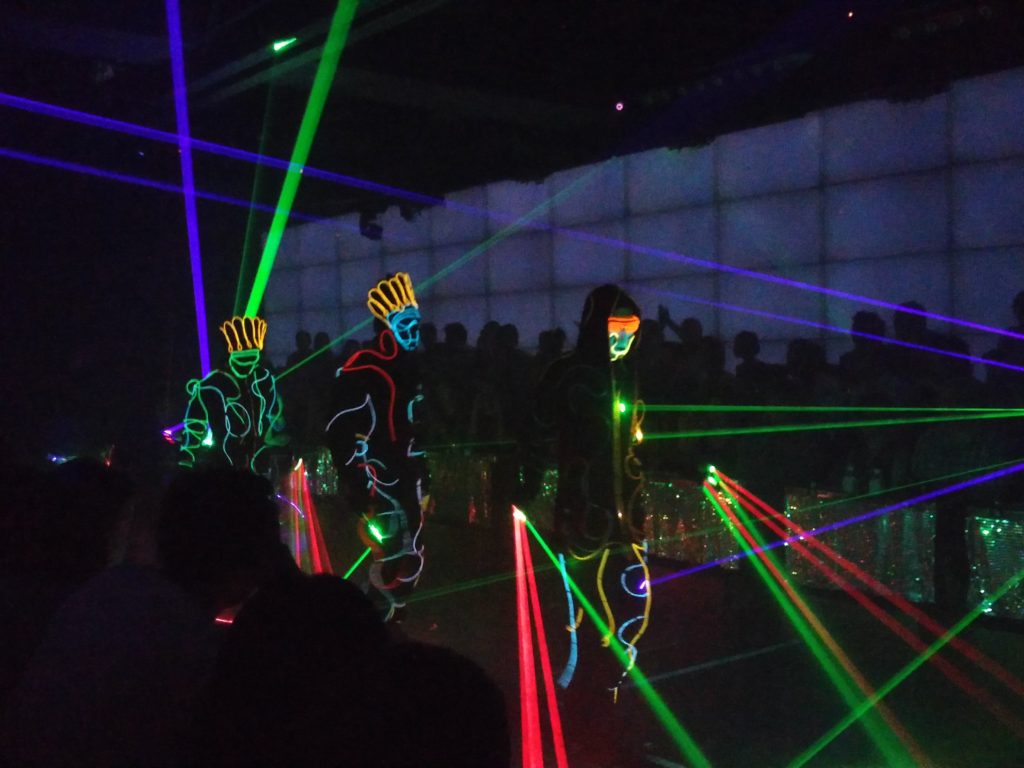 Even the bathroom was dressed up for the show.

Afterwards, we hit up Vowz: a bar run by monks, which features Buddhism-themed drinks and philosophy, and the occasional performance by their band. The night we visited, one monk led a sermon about forgiveness.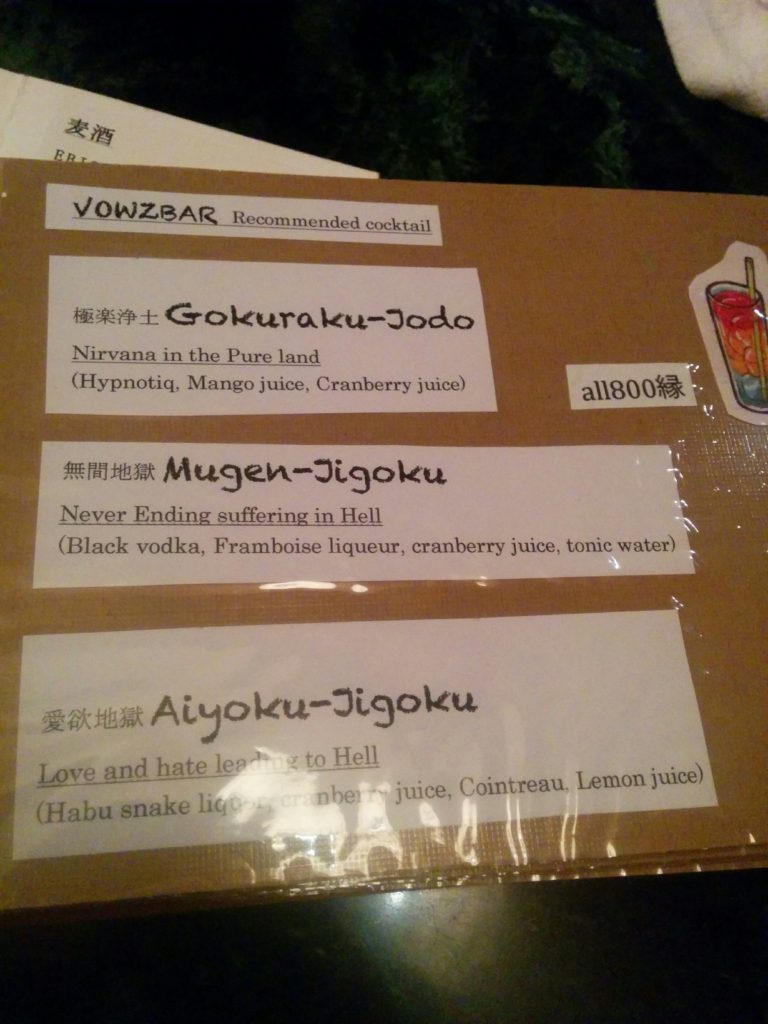 And of course, we had to make a trip to Akihabara, the former electronics district which has since morphed into an Otaku (people with obsessive interests) cultural center filled with video games, manga, and other oddities. This sign in one of the stores really summed up the vibe of the area for us.

On our way out, we stopped to visit a Maid cafe, which was quite a strange experience. We waited in line for about 30 minutes, until being escorted into the quite normal-looking cafe, which was nearly 3/4 empty. Besides the line and the fact that the server and all the other employees were dressed in elaborate maid uniforms, the experience was much like the dozens of other cafes we had visited on the trip.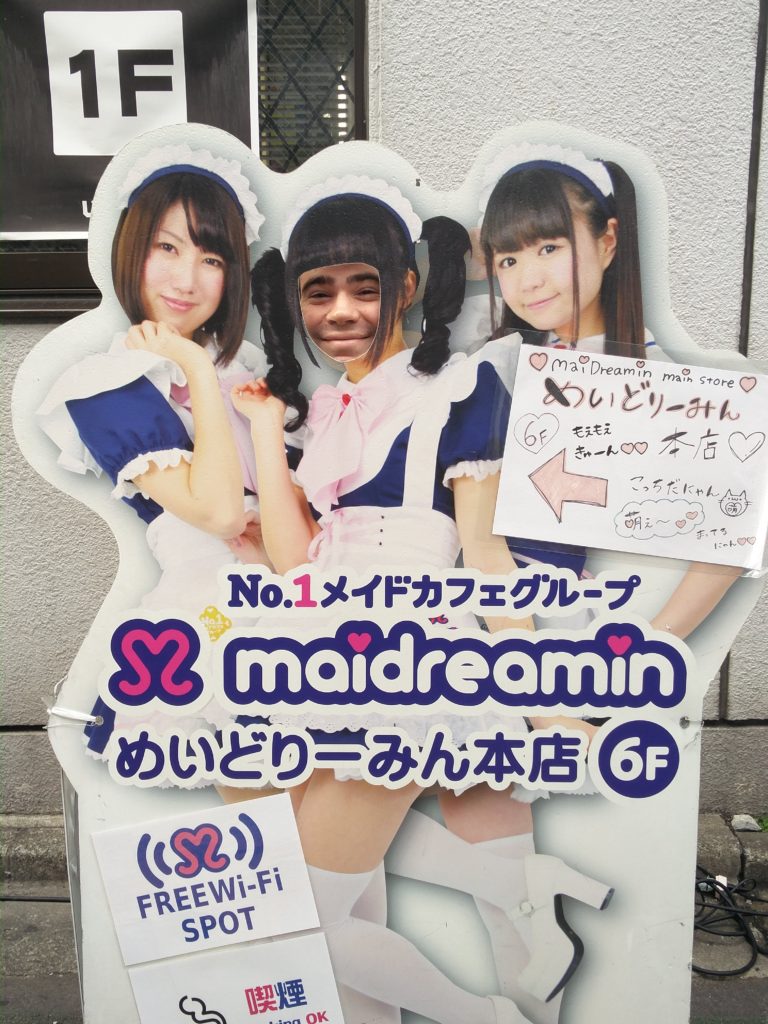 And of course, the food in Tokyo was amazing! Our local supermarket had a gigantic selection of fresh sashimi,

which we turned into seared Ahi as an afternoon snack almost every day.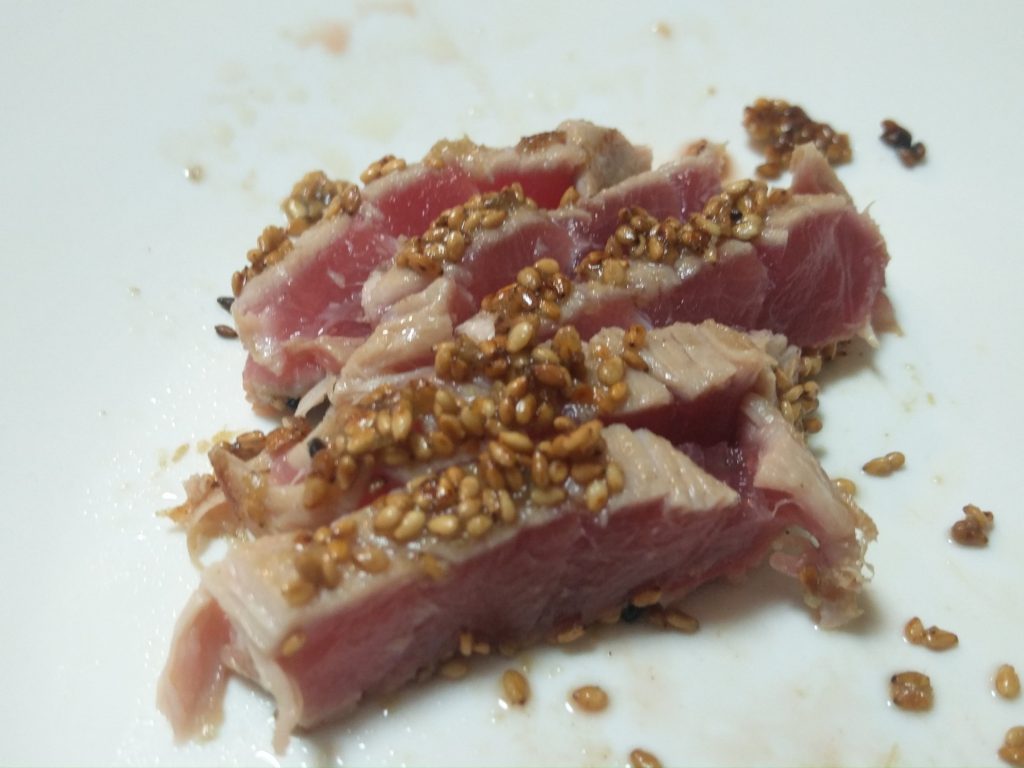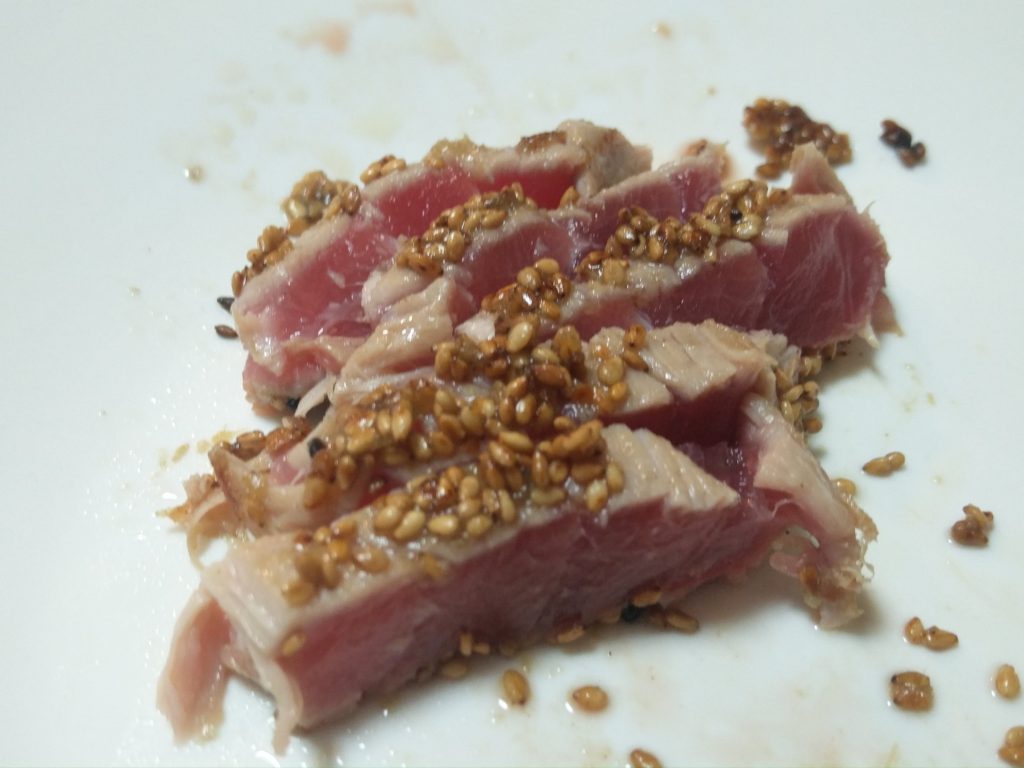 The place across the street served a deliciously savory garlic ramen,

although it still couldn't match the Kyoto style in our opinion. Another day, we randomly happened upon this place serving Hiroshima-style pancakes called Okonomiyaki.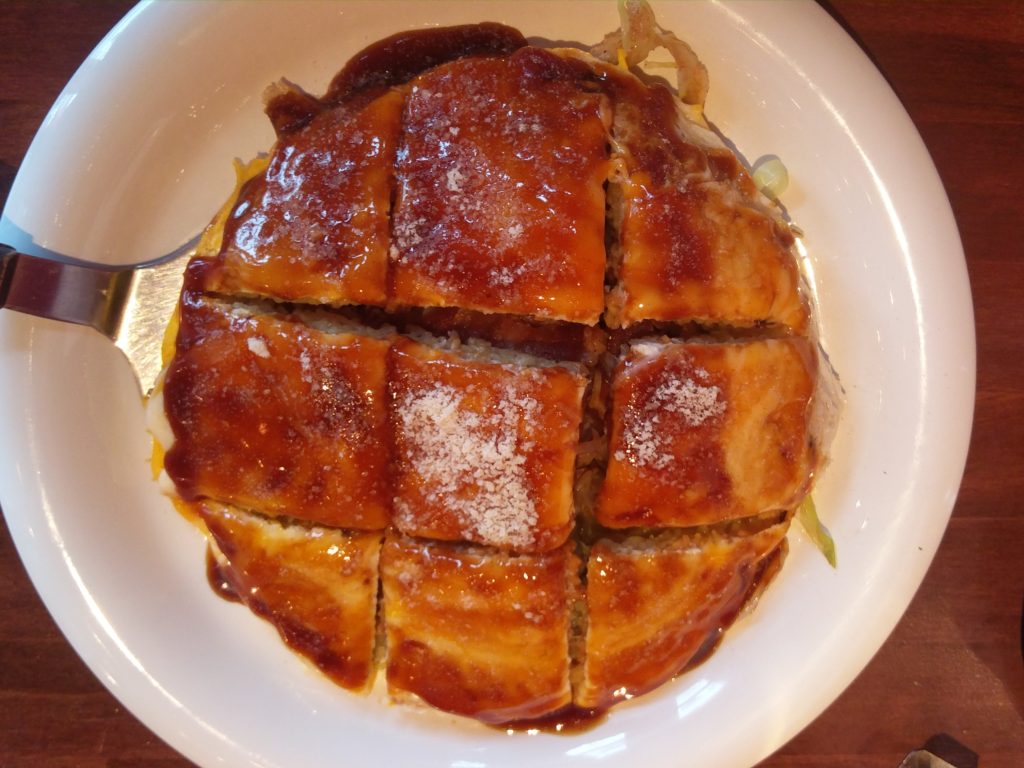 And of course, we got our fill of sushi, including a "bullet train" sushi restaurant where you order on your individual screen and a robotic tram delivers your order right to your seat on one of three stacked rails.

The tuna with scallions was so good we probably ate 5 orders, but the cheeseburger and corn sushi left something to be desired.

While we weren't ready to leave Japan yet, we had just two weeks for one more destination in Asia. After some last-minute planning (runners-up were Laos and Myanmar), we found ourselves on a plane to Malaysian Borneo!