After Manuel Antonio, we headed to Playa Guiones (near Nosara) on the north Pacific coast.
On our way there, we realized why Google made us a sign a disclaimer to use their beta Costa Rica navigation.  They sent us on a shortcut around the city of Nicoya.  It was around 8 at night and raining heavily.  The road was a little rough but didn't seem that bad.  Until we got to the bottom of a fairly steep hill that junctioned another road that we were supposed to turn onto.  It took a minute to realize that this new road was currently a fast-moving river, carrying large logs and other debris.  If we'd been going any faster or not paying attention, we might have driven right into it.  We didn't stop to take a picture because we were pretty sure the water was moving up the hill towards us – but it looked something like this.
Once we got to Playa Guiones, we discovered it is pretty much a ghost town in the off season.  Most shops and rental places are closed until November.  But this meant we had the beautiful beach to ourselves most of the time.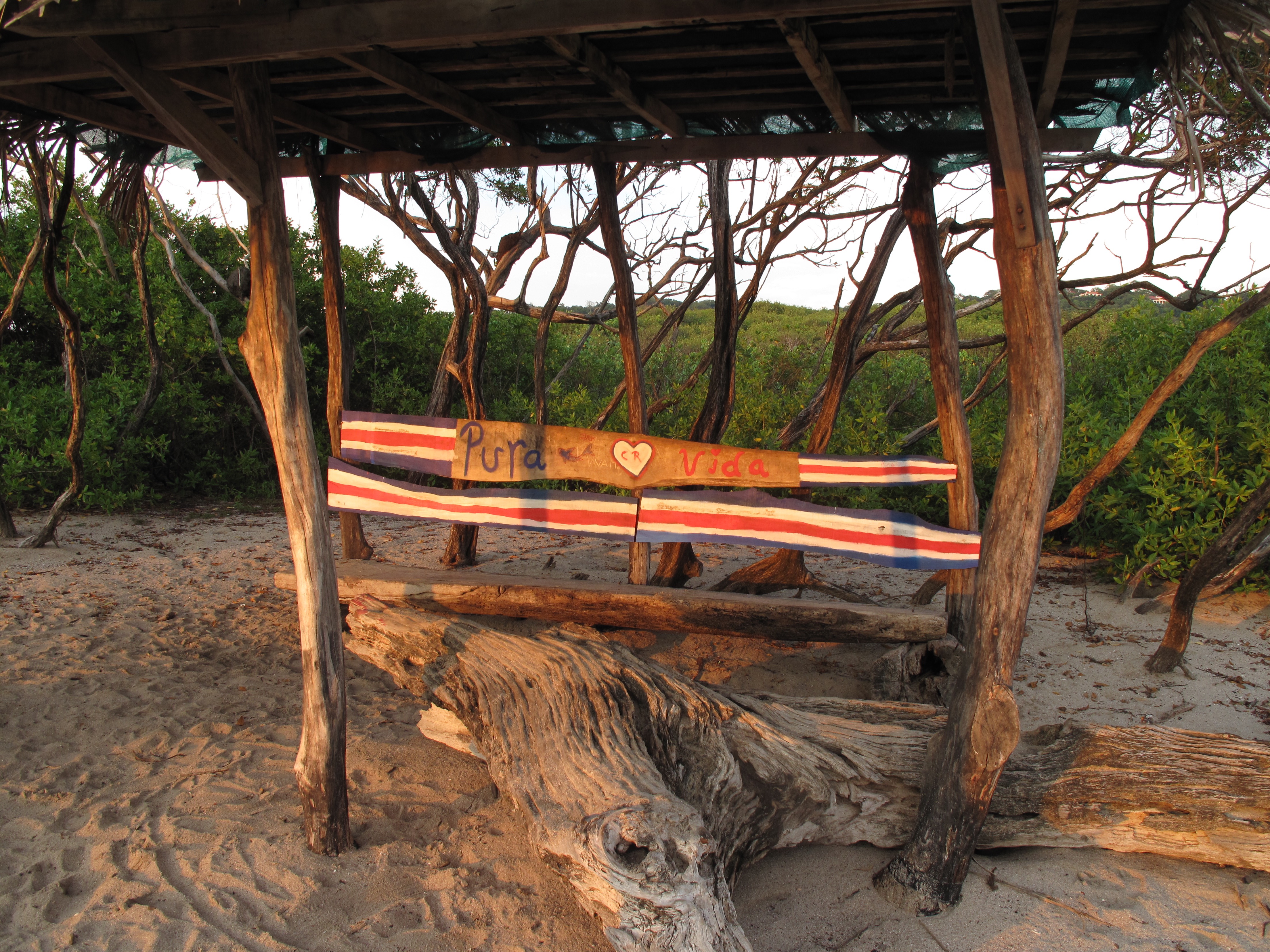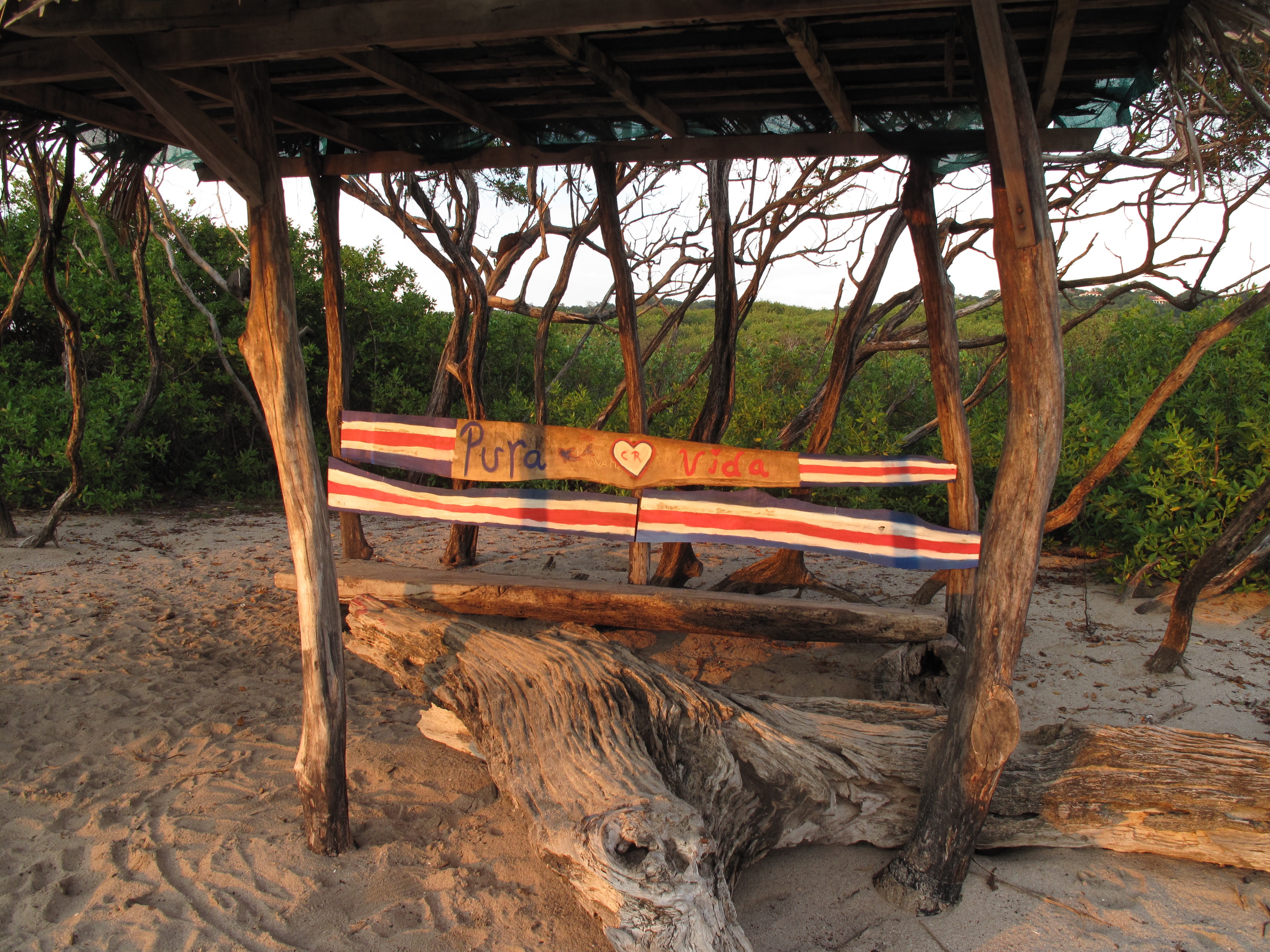 We didn't get to explore the nearby towns as much as we wanted because we got a flat tire and all the bike rental places were closed.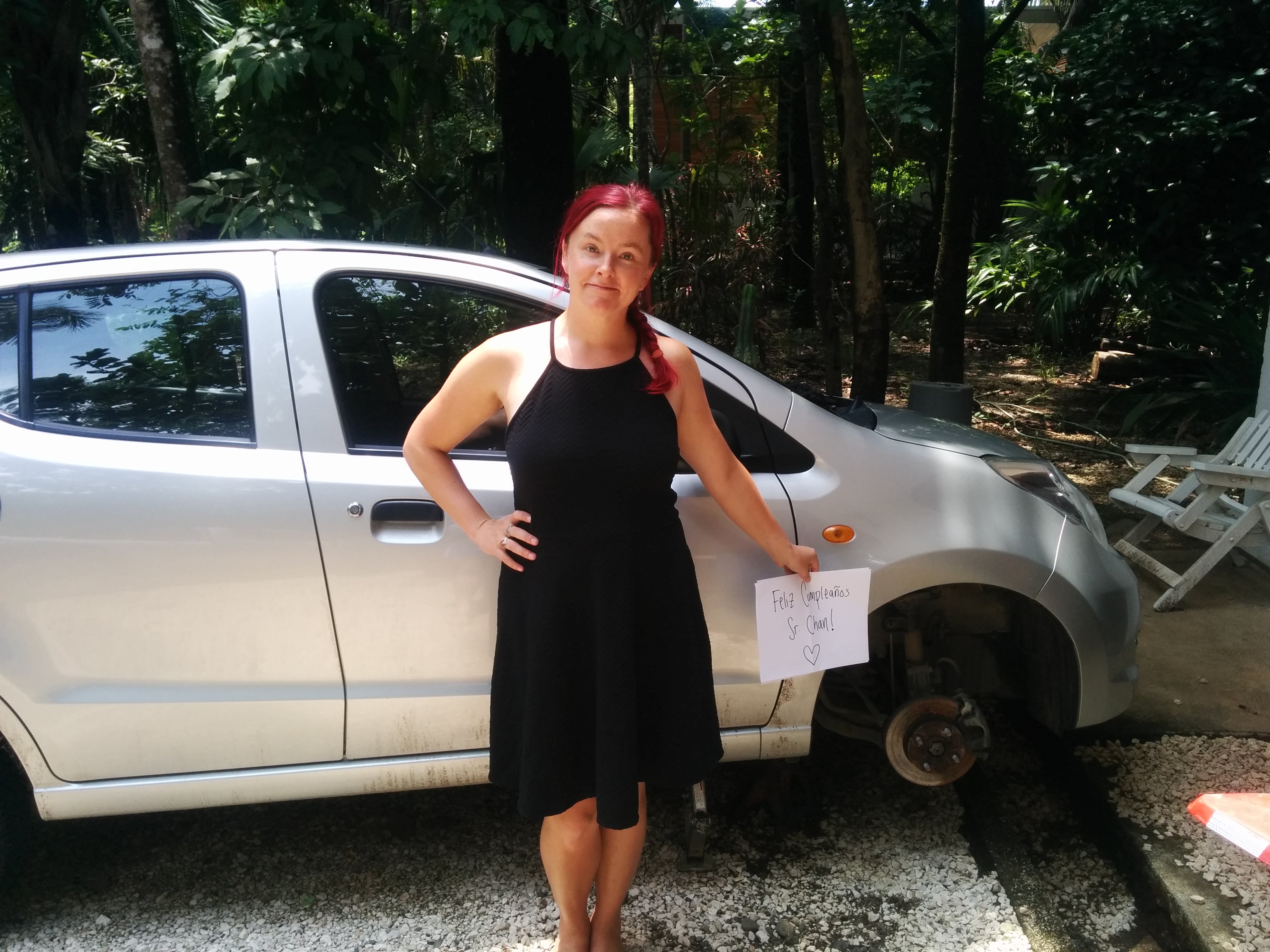 But we had lots of fun surfing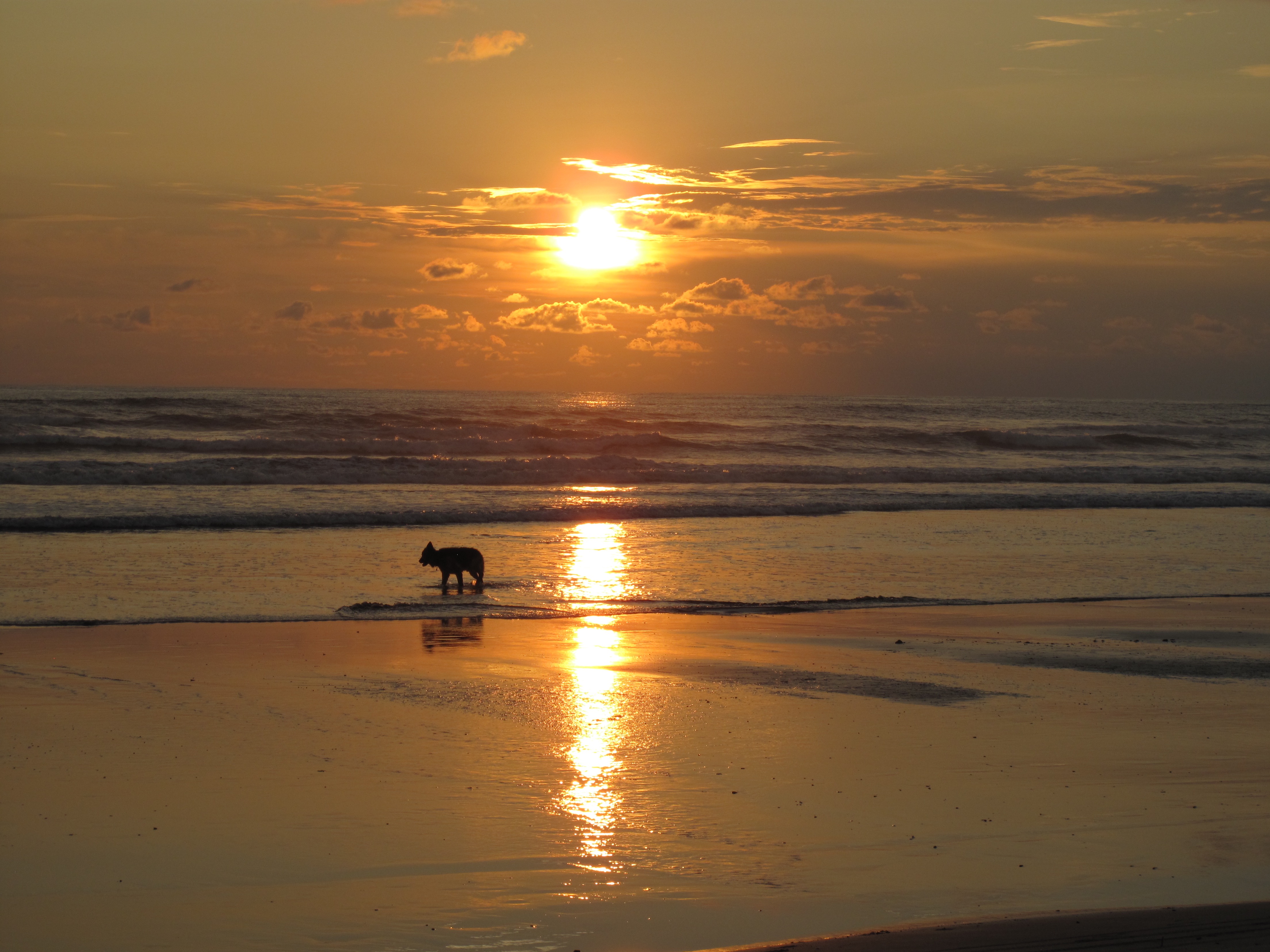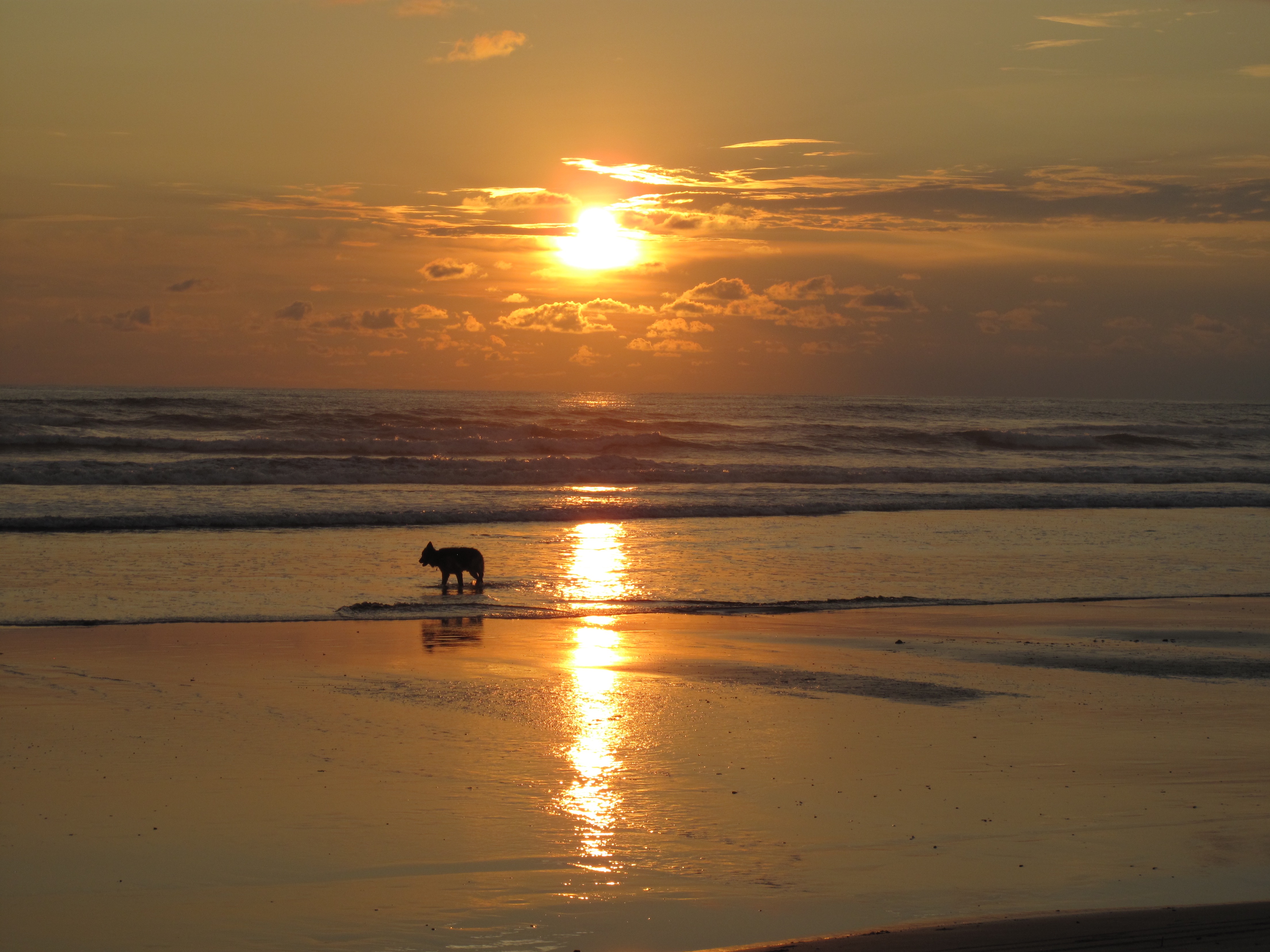 Going to the farmer's market (held at an awesome local skate park)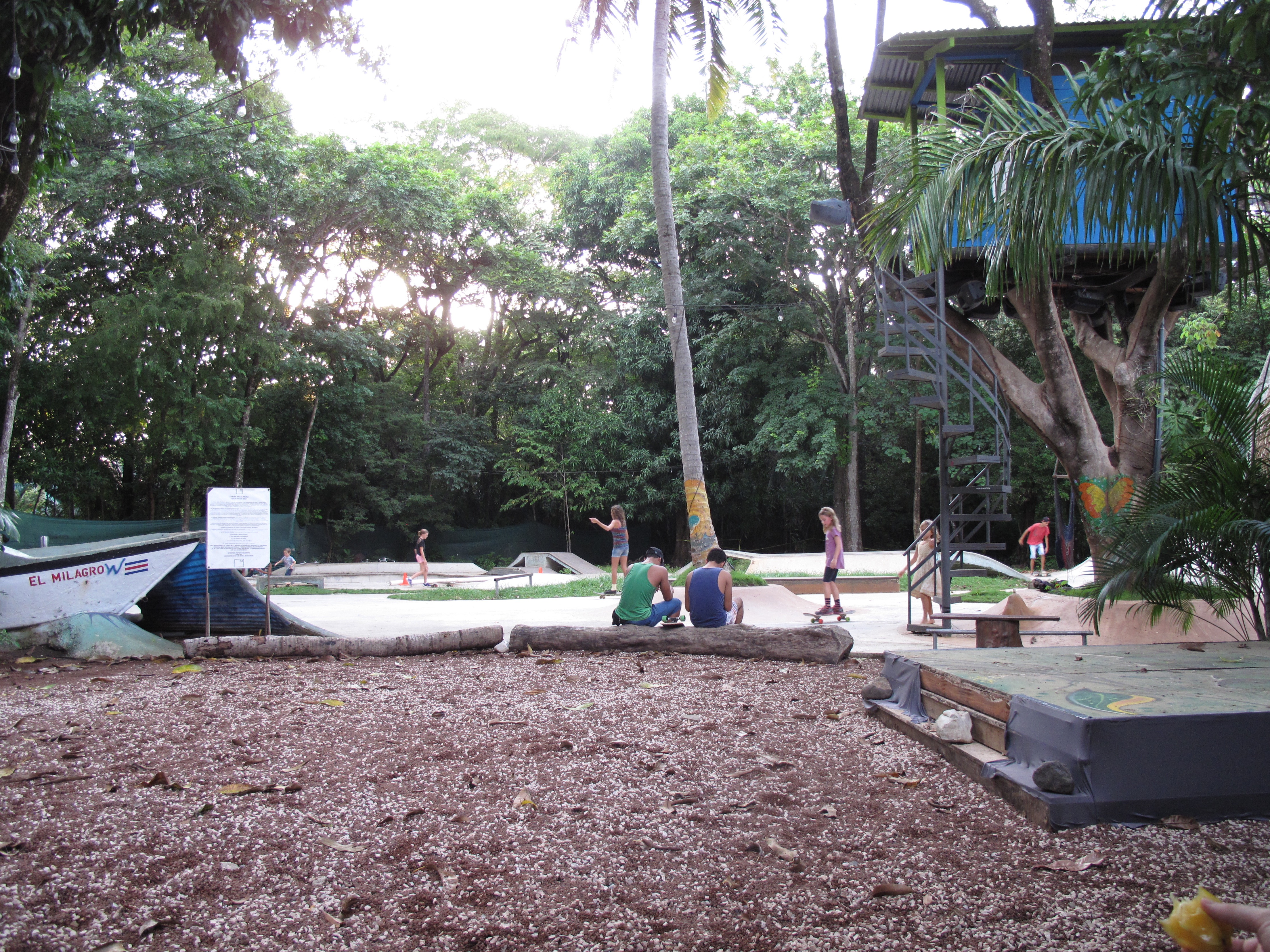 Drinking Imperial, Costa Rica's national beer (on ice, no less?!).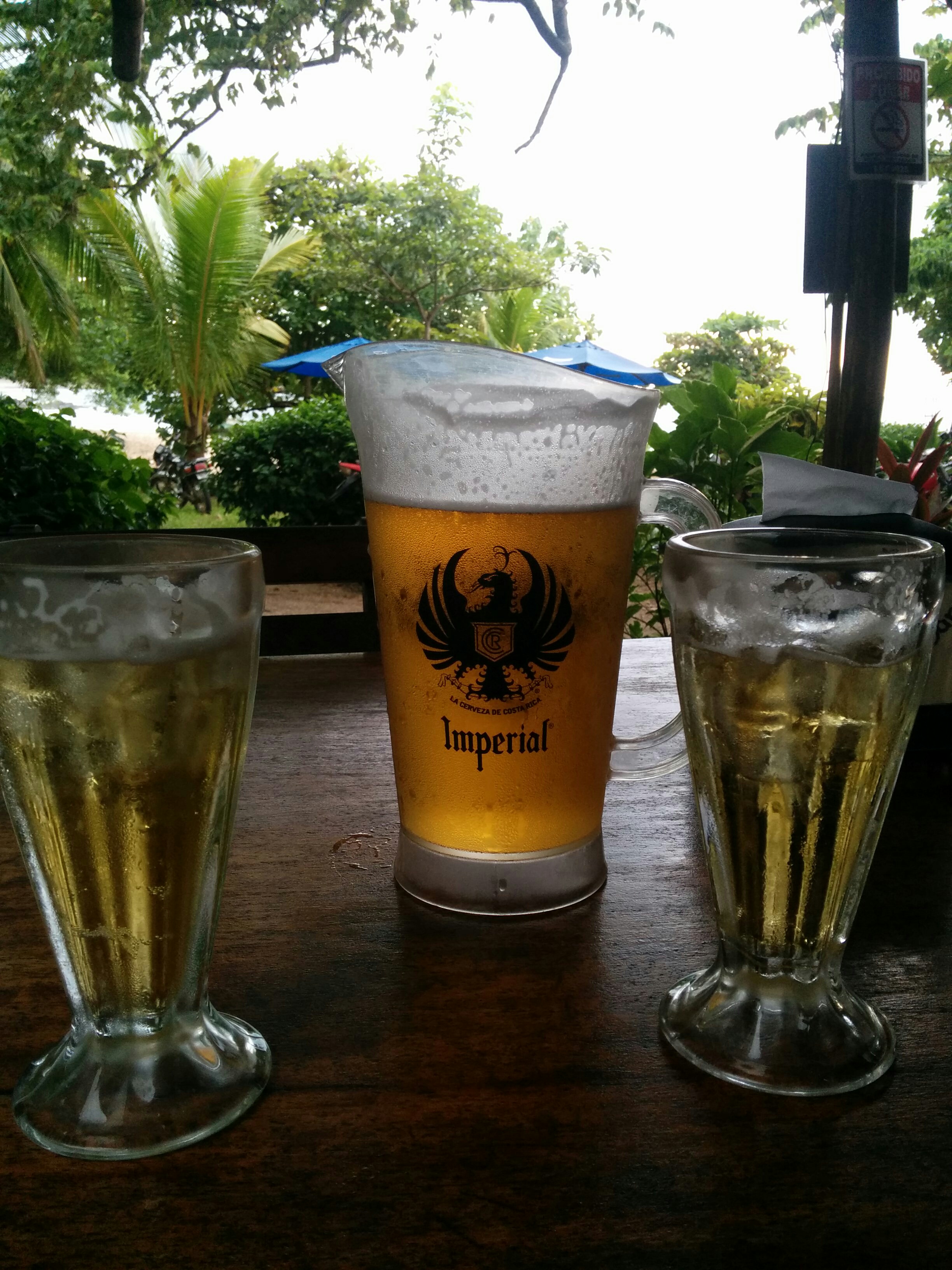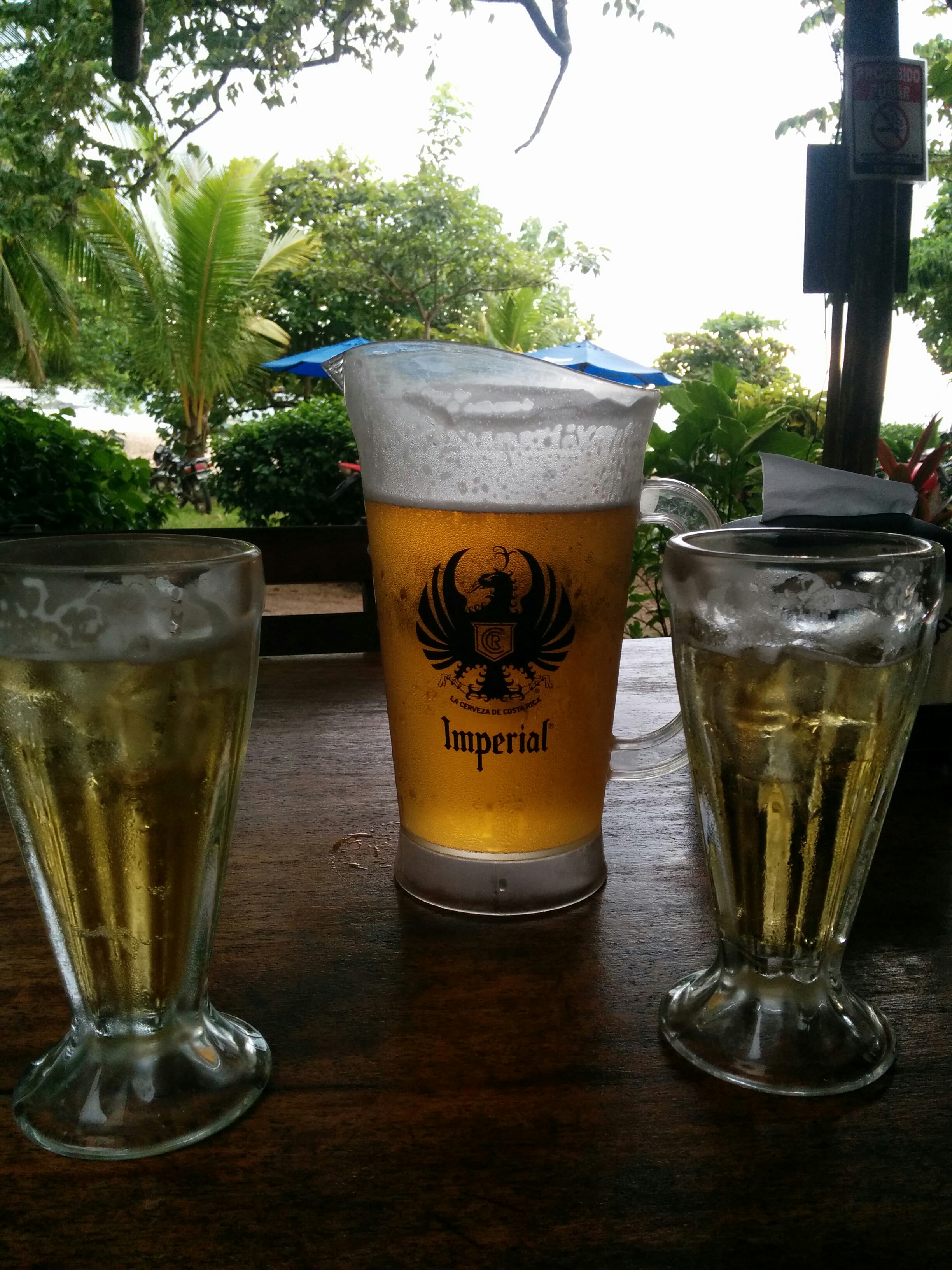 And puddle jumping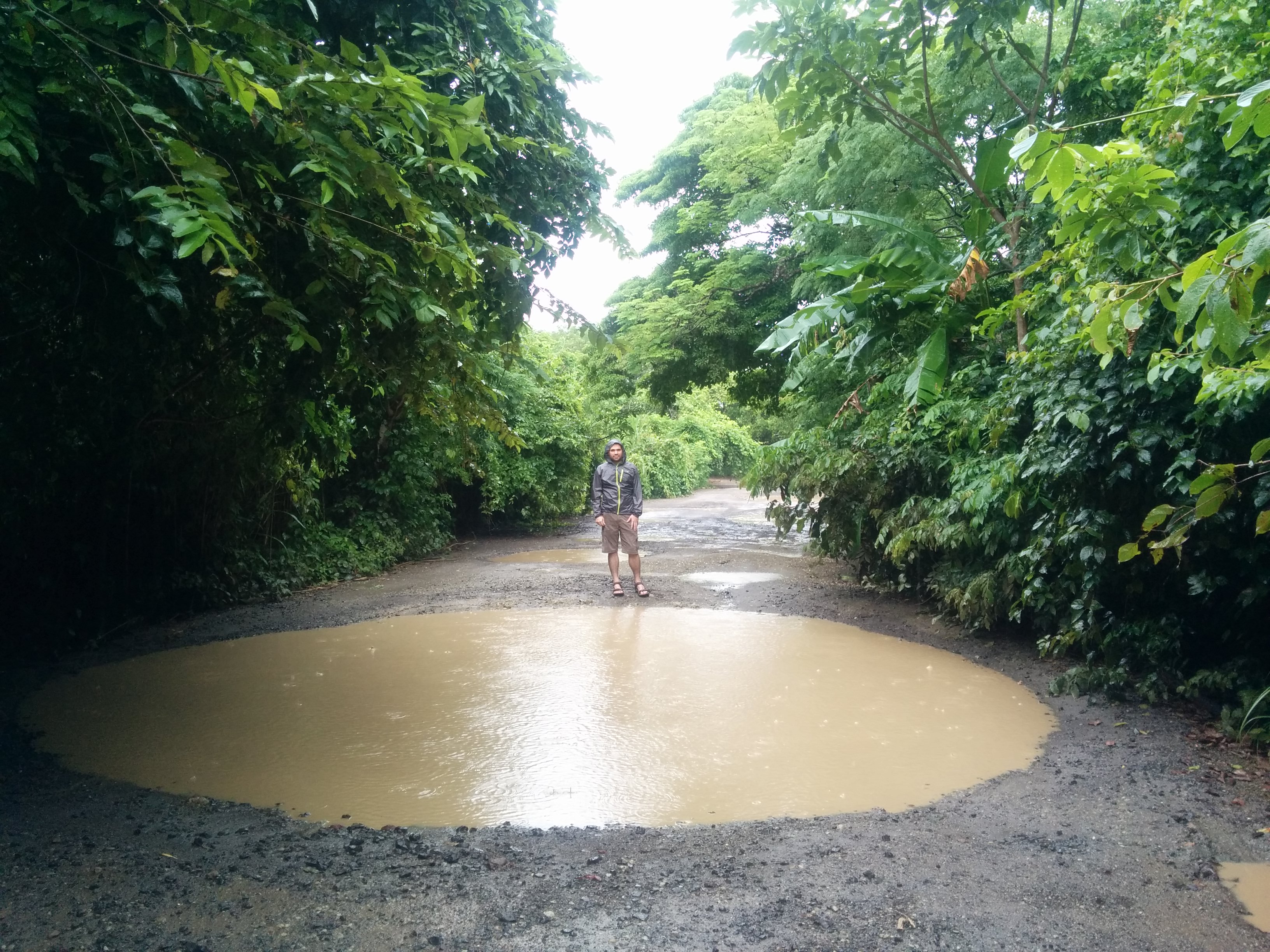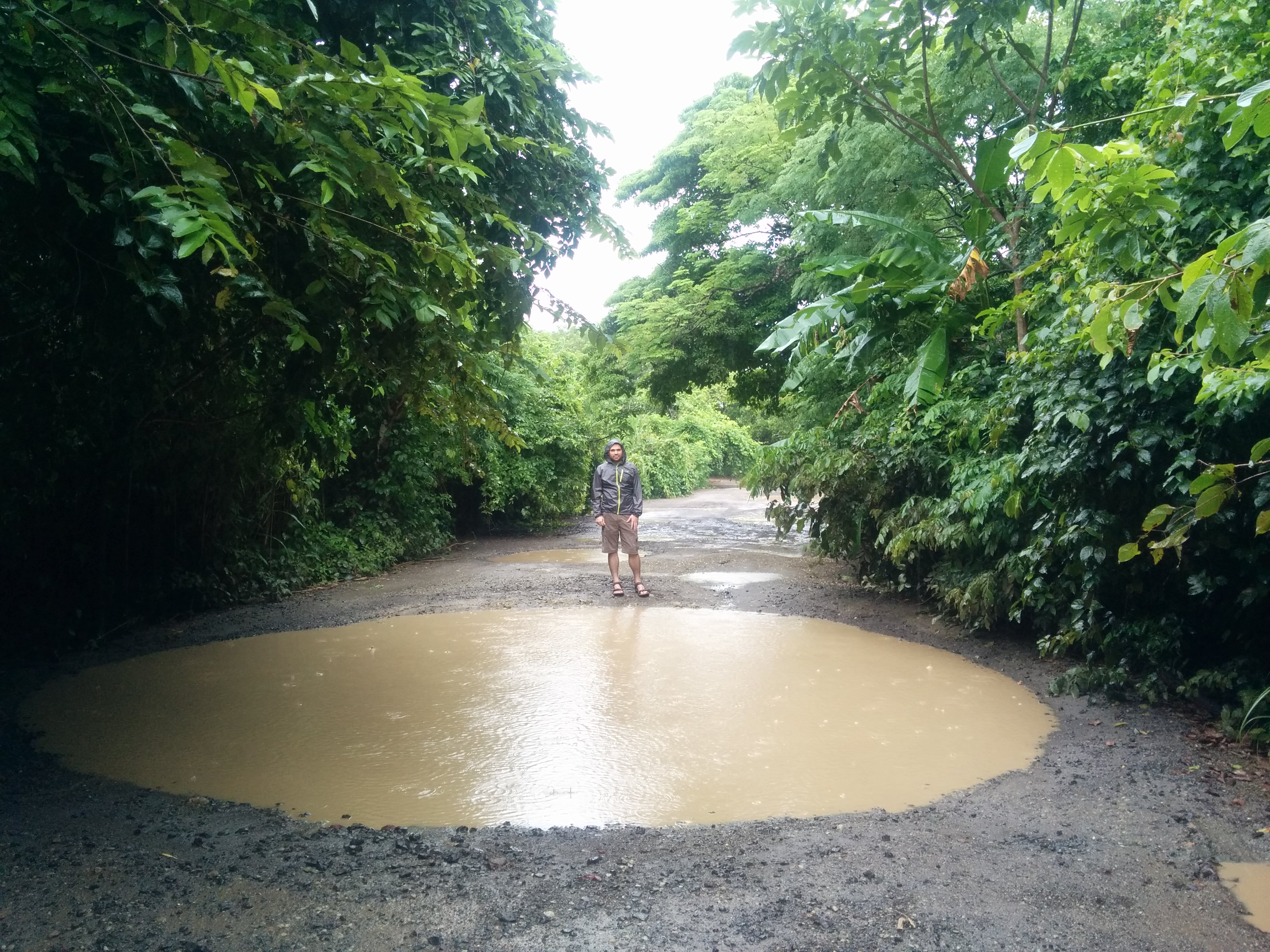 Up next:  volcano!