After a relaxing time at Guiones beach (and a pretty rough stomach bug for Sarah – feeling much better now!), we drove to Arenal Volcano and the nearby town of La Fortuna, where we stayed.
Proyecto Asis is a wildlife rescue center near La Fortuna that we volunteered at one afternoon.  ('Volunteering' basically meant feeding the animals.)  They receive a lot of animals who are being kept as pets – until the families decide they can no longer take care of them.  Other animals are brought to them because they've been hit by cars or have hunting injuries.  They try to release the animals back to the wild whenever possible, but many of them live at the center permanently because they're too injured or too acclimated to humans.
So far on our trip, we've discovered that monkeys love Jason.  This young spider monkey was no exception.  She wouldn't let go of his nose for the longest time.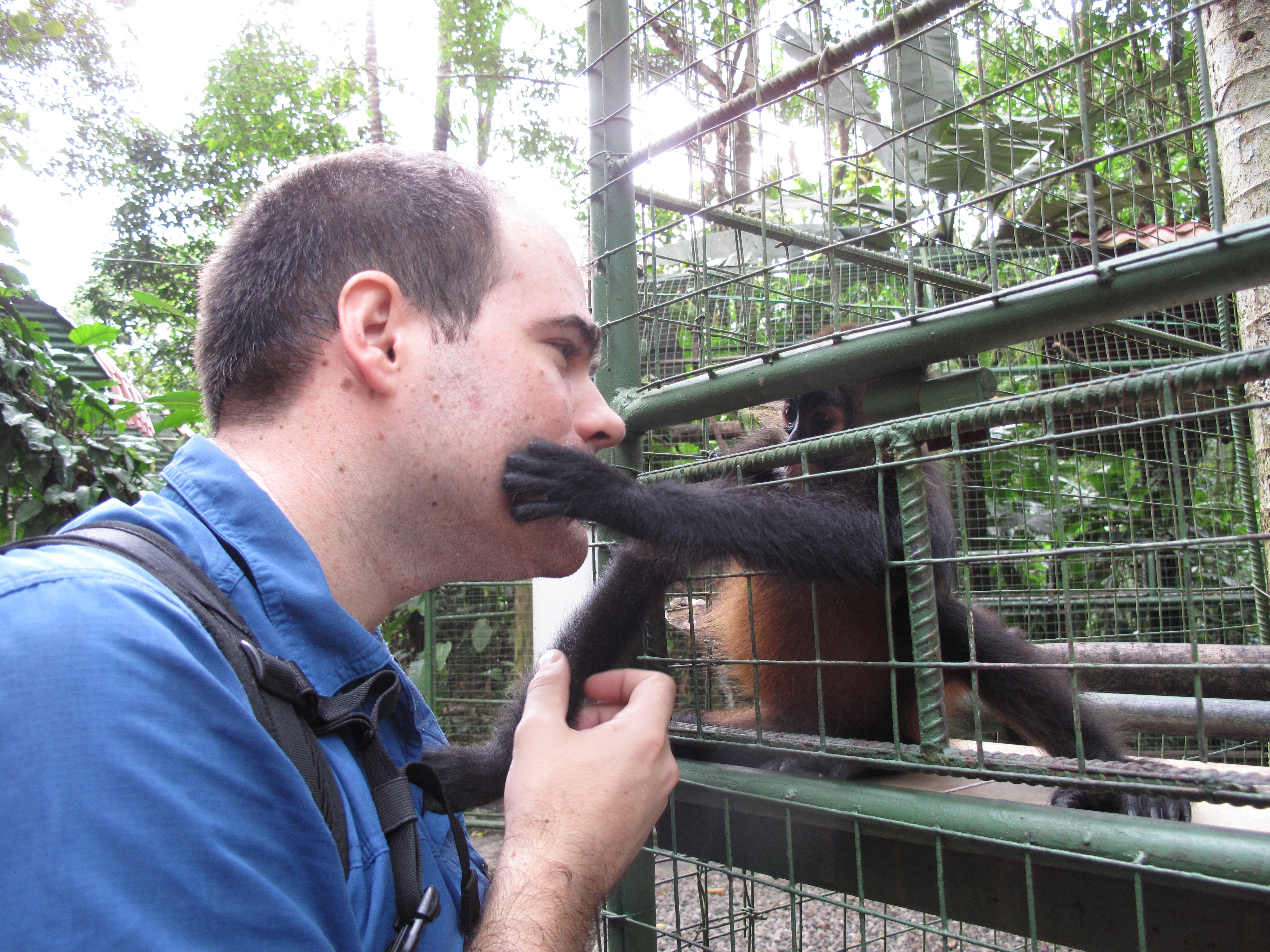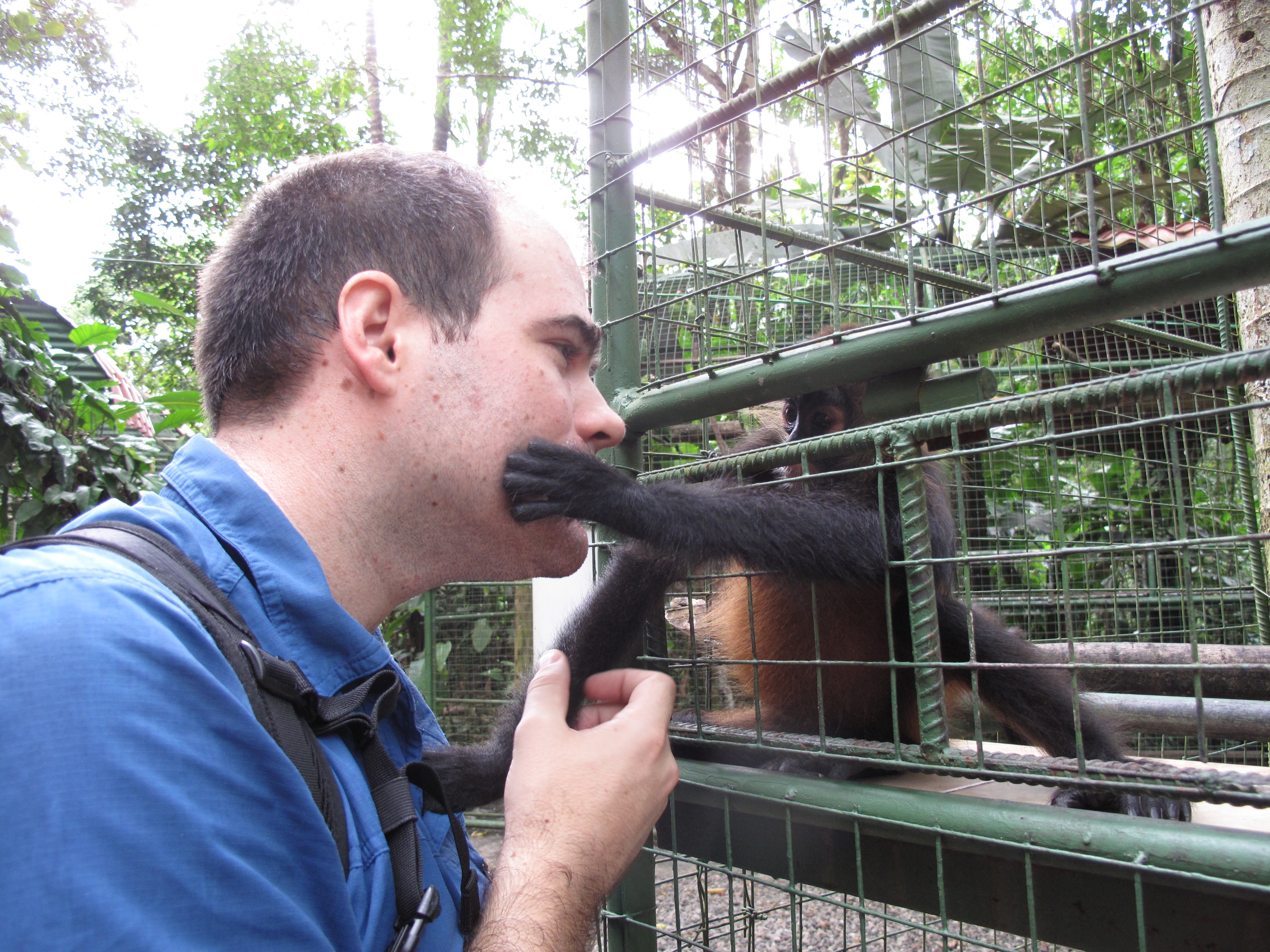 There were lots of birds there, including this beautiful blue macaw who lost her wing when she got hit by a car.   (Blue macaws are actually native to South America, not Costa Rica, but she was being kept as a pet at a local restaurant.)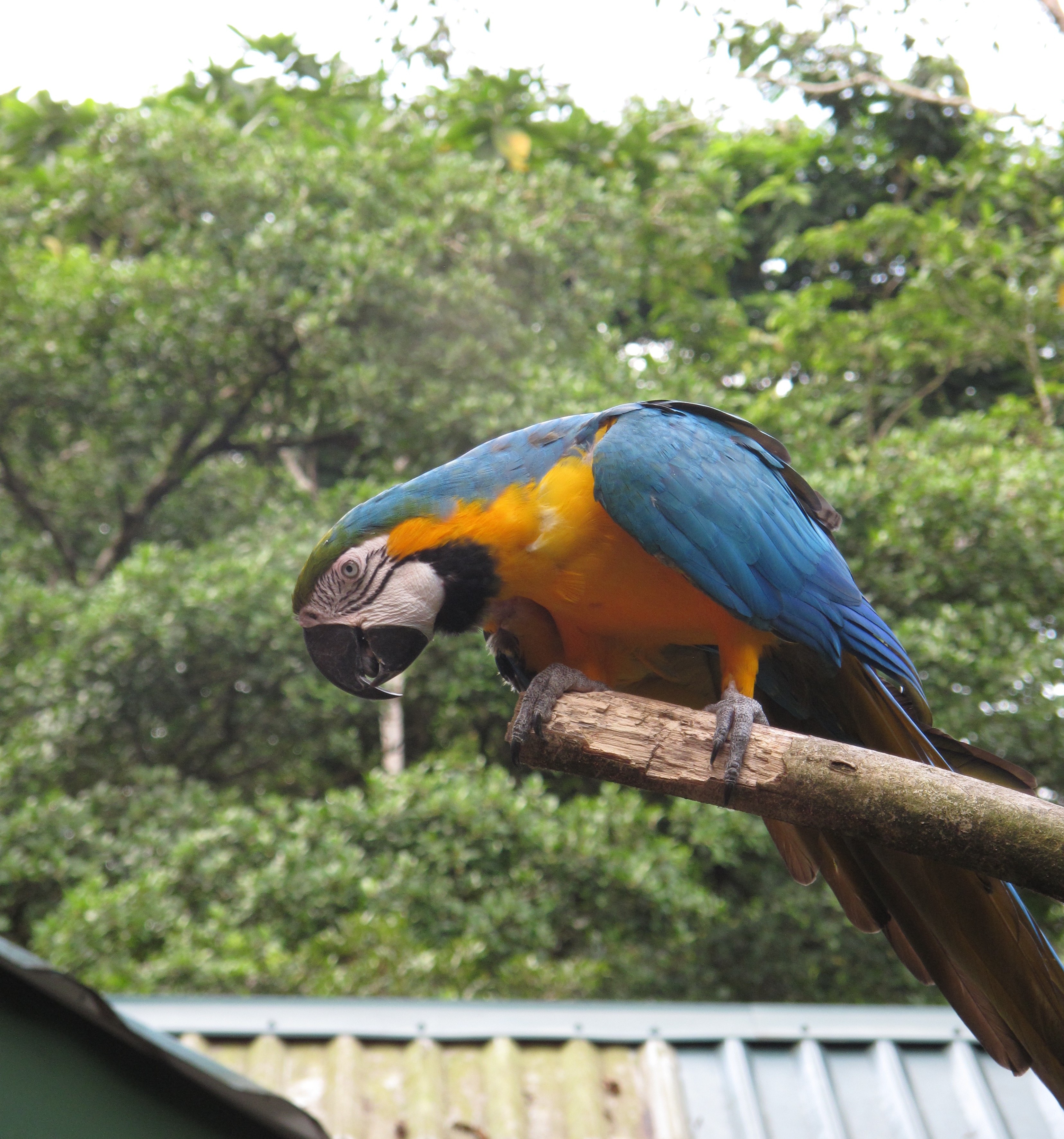 Lots of wild animals live around the center, like a mama caiman who stopped there to have her 17 babies.  Watch what happens when a snapping turtle gets too close to the caiman family.

We also visited Tabacon Hot Springs and since it is the off-season, we basically had the entire place to ourselves.  The first night we went, there was only one other guy in the whole place!  Thanks to Brendan for the tip to visit at night.  It was pretty amazing.
We made one more quick stop back in San Jose on our way to Peru.  Hector brought us out for amazing Lebanese food and then to a casino, with an awesome salsa band. Here are the boys playing Jason's namesake slot machine.  Sadly, Wolf Run was not a winner…