What an opportunity! Sarah and Jason invited us to meet them in Vietnam. We got to spend a little over a week with them and, as everyone knows, they are quite experienced with the ins and outs of foreign travel.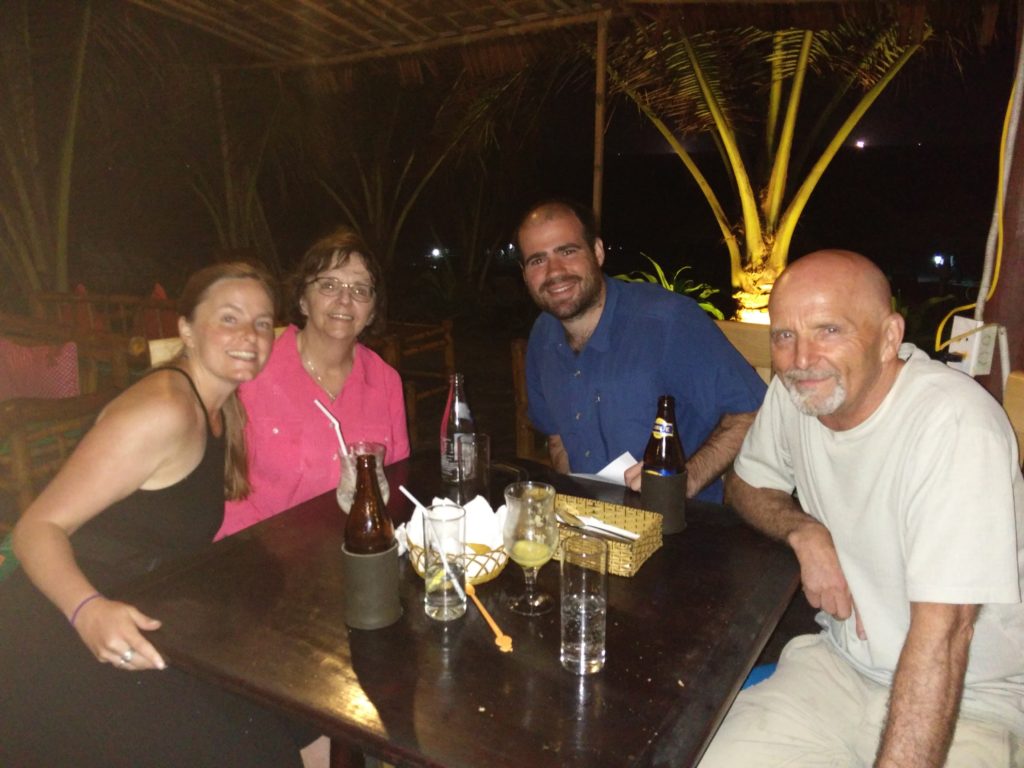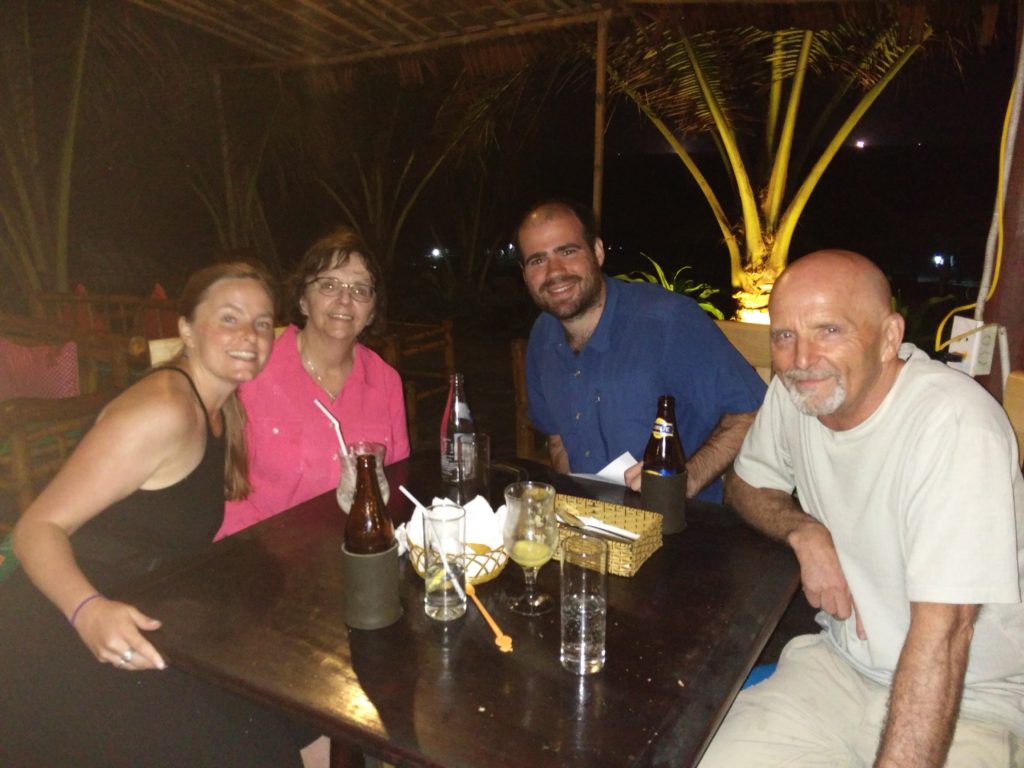 And then Sarah asked us to be a guest blogger. I mean, come on. For the last few decades, I have only written shopping lists and the occasional thank you note. So I told her I would write a paragraph or two for the blog. I have decided to write some of the things that I found most interesting.
First of all, the energy of the city and the hard-working people was amazing. Streets teeming with motor-bikes. Some with whole families riding on them, Mom holding an infant with a toddler sitting between Mom and Dad on the seat. Some carrying impossible loads of large water bottles, perfectly balanced,or window panes, the rider holding it upright. On one motor-bike there was a man balancing a tray of drinks through traffic. I don't think he spilled a drop.

The people on the streets were up early, preparing for the day. Food markets opened early and closed before the hot afternoon. They sold primarily fresh meat, fish and produce, but on one of the days we saw a man selling flip-flops and another day there was a rack of clothing. Street food vendors were around every corner selling the traditional noodle soup called "pho". It seems that many people eat this soup for their first meal of the day. Much healthier than bacon and eggs or a doughnut and coffee.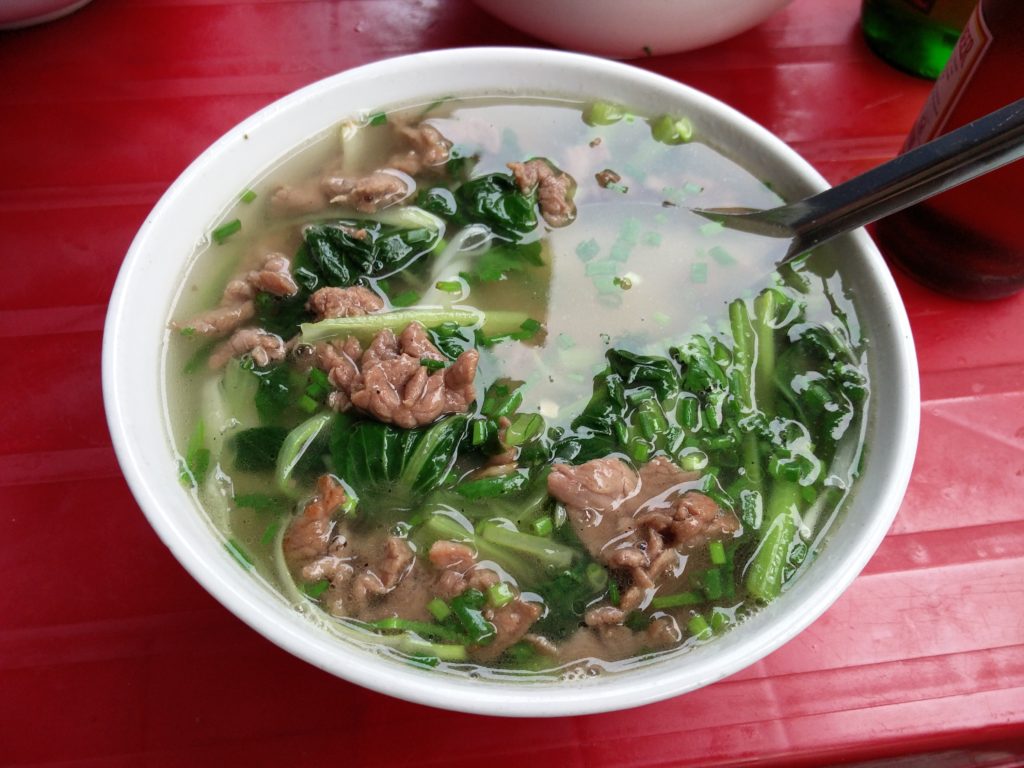 Fruits and vegetables are used for most meals of the day. Fresh fragrant papaya salad and, one of Jason's favorites, Morning glory, a stir-fried green with garlic and other seasonings. One of my favorite new things was Cà Phê Trứng or Egg Coffee. I would go back just for another cup.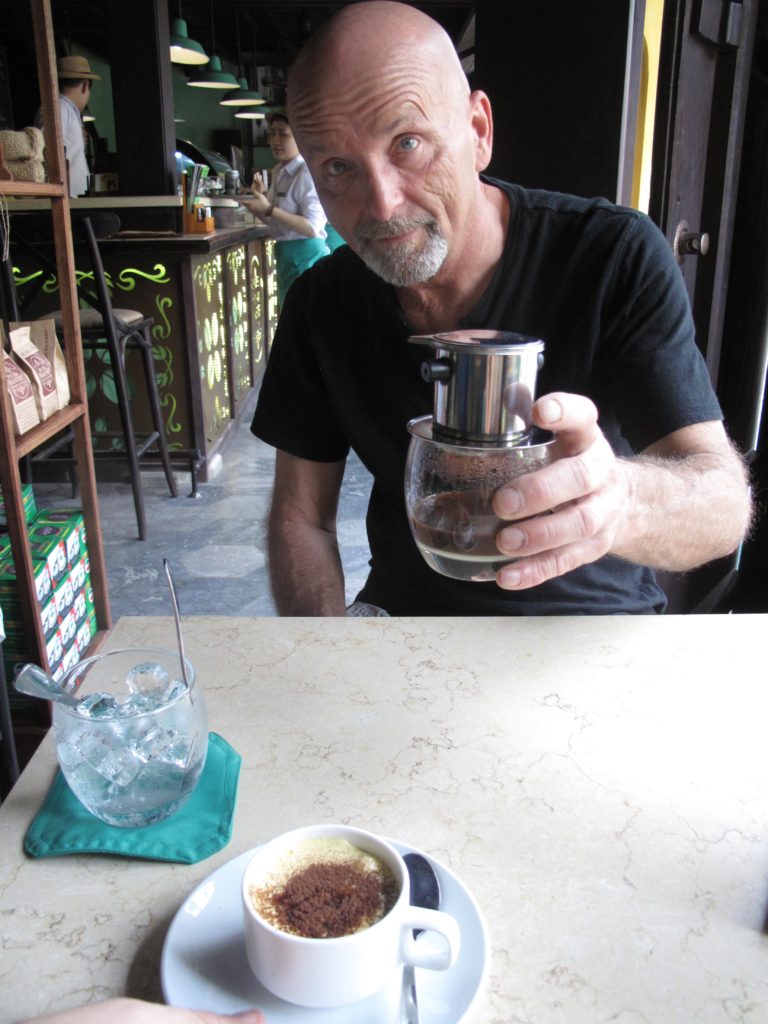 One morning, while we were on the beach, a woman came up to us selling touristy trinkets. She was covered from head to toe. She had on the traditional conical hat, a face mask, long sleeves, long pants and gloves. The weather in Hoi An is very warm and even in the early morning or evening there is no need for a sweater. We asked her why she wore such warm clothing and she told us that she didn't want her skin to darken. It seems that having darker skin in Vietnam means that you are a field worker and that is considered lower class. Sarah and Jason's friend Medeha said that skin products in Vietnam all have bleaching agents in them. These woman do all they can to be as white as possible while many of us bake ourselves in the sun or tanning booths and spray ourselves orange. Skin color is an issue all around the world.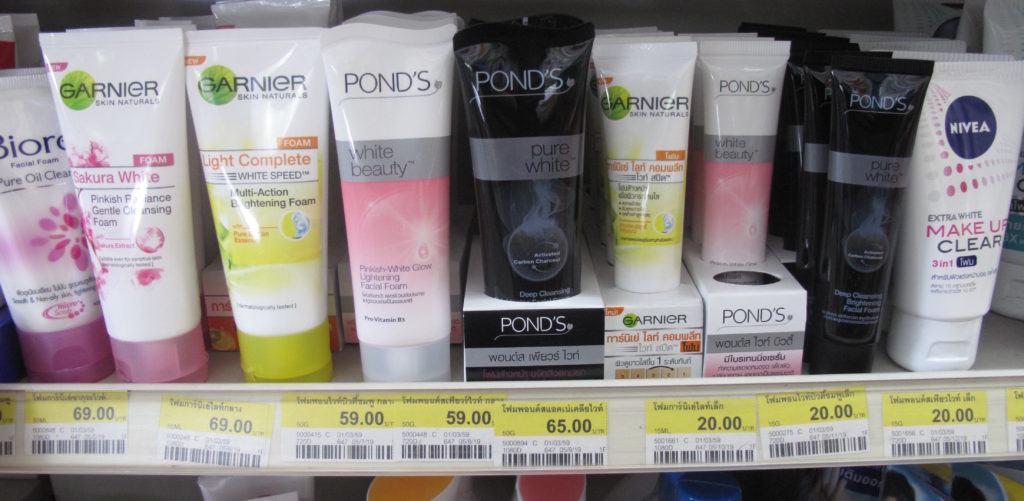 I loved our cruise to Halong Bay. Sarah booked the Dragon Legend Cruise and you can believe Trip Advisor's five star reviews. Fantastic scenery, beautiful accommodations, good food and plenty of it.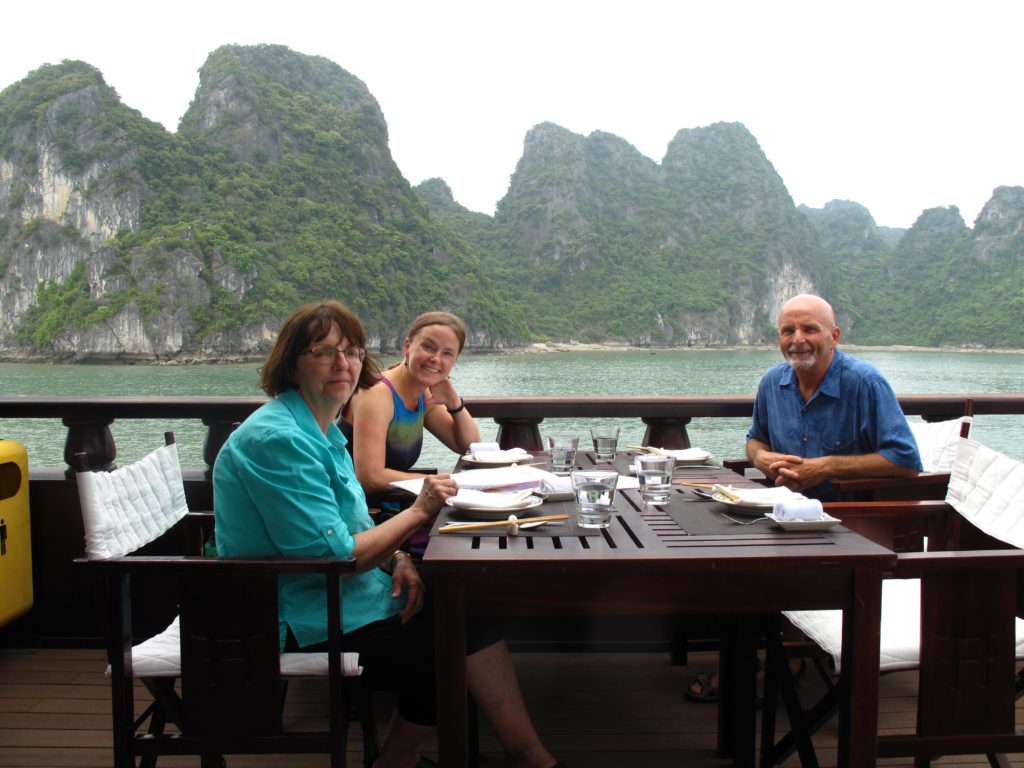 The staff was professional and friendly. There are two men on the staff who were particularly attentive. They use American names on the ship because foreigners would have a difficult time pronouncing their given names: Tom Cruise and Jack Daniels. They went out of their way to make our trip memorable. Here's Stan with Jack Daniels.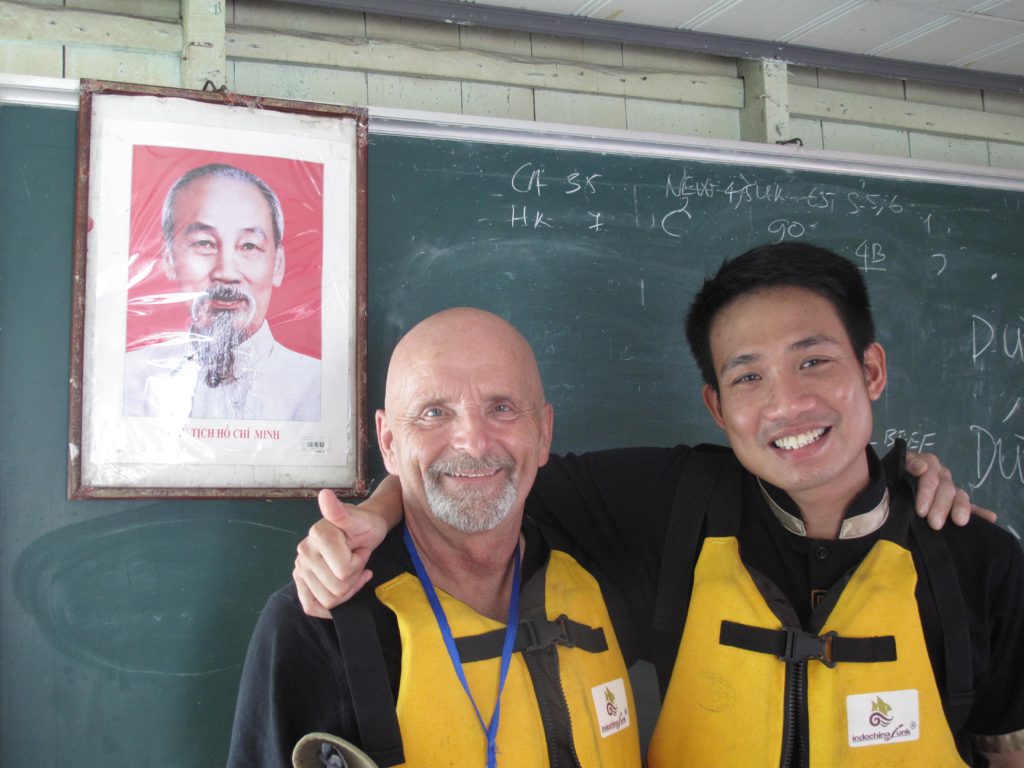 On the cruise we boated to a floating fishing village. Apparently the fishing villages are being phased out, but there are still people who live and work there, making their living from the seafood they catch. We also had a lovely picnic on an island and I even went kayaking for my first time.

Our days in Vietnam were filled with things to do and see. I could go on and on but as they say, less is more.